ADVISORY NEWSLETTERS

Vol. 18 No. 42 – 10/18/2018
The Impact of 5G & Corporate Real Estate's Changing Telecommunications Landscape
John Dulin, VP, Market Development, Corning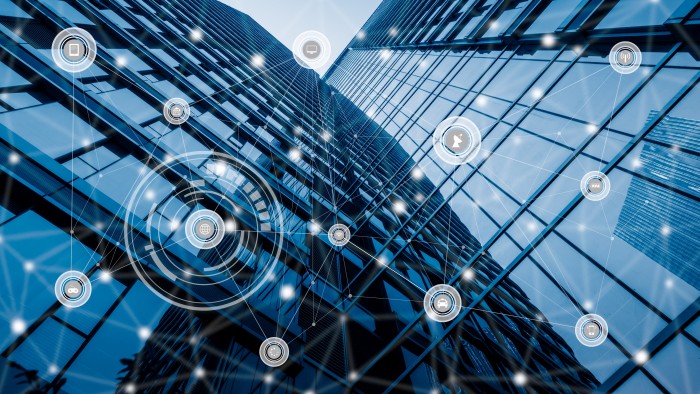 Across the globe, the digital transformation is driving demand for more … more applications, more services, and as a result, more bandwidth. As this trend progresses, in-building networks are increasingly becoming strained.
One of the most significant emerging trends that will stress networks is 5G.

5G represents the fifth-generation of cellular wireless. What's notable is 5G will connect people and things through greater speed, lower latency, and massive simultaneous connectivity. These network advancements will enable and inspire a new wave of computing and technological innovation that will change the way we live and work – which some refer to as the Fourth Industrial Revolution.

So, what does this mean to the corporate real estate and facility industry? Before I answer, let's first take a closer look at 5G.

What is 5G?
Since the 1980s, wireless services providers (WSPs) have rolled out a new generation of cellular wireless approximately every 10 years.

5G is based on specifications defined by the international standards body 3GPP (3rd Generation Partnership Project) in its Release 15 document. According to 3GPP, 5G performance targets include high data rate, reduced latency, energy saving, cost reduction, higher system capacity, and massive device connectivity.
5G, which is now starting to be introduced in controlled test markets worldwide, exhibits traits which characterize it to be both evolutionary and revolutionary. Specifically, while the increase in higher data rates may be considered evolutionary, its other aforementioned capabilities are expected to revolutionize virtually every industry and economy, and the way we live our lives. For instance:
5G-enabled Internet of Things (IoT) sensors throughout smart buildings, cities, communities, and campuses will provide more efficient services to citizens, increase collaboration among different economic sectors, and encourage innovative business models in both private and public sectors.

In healthcare, 5G will enable virtual medicine to substantially increase the effectiveness of preventative care, as well as robotic surgery.

Autonomous vehicles, enabled by the low-latency 5G network, will help make transportation safer, parking easier, and improve traffic flow and congestion.
The challenge, however, is each of the above applications depends heavily on real-time data and edge computing. Additionally, the 5G network requires a significantly higher density of radios both indoors and outdoors.
The density of radios and the fiber optic backhaul infrastructure are as critical as the spectrum itself for 5G. So even if you have spectrum available, if the network isn't designed properly, 5G won't become a reality.
The Dilemma of More
5G is likely the tipping point for in-building networks already strained by the "dilemma of more." The digital transformation, which comprises myriad technologies, services, and applications inside the building, represents an undeniable shift that has a snowball effect upon the network. More devices and services at the edge; more connections to the network requiring more bandwidth; more single-purpose cabling, switches, and actives; more jammed pathways and overcrowded closets; more costs to power and cool components; more specialized talents to deploy and manage; and more disruption or rip and replace.
And, lest we forget about in-building cellular connectivity – often described as the Fourth Utility – 5G will likely "break" many legacy distributed antenna system (DAS) and small cell networks unable to support the density of radios and bandwidth requirements. Ironically, the critical aspect in network planning that gets overlooked most is the network itself.
To meet the demands of tenants and other stakeholders as well as enable smart building outcomes and prepare for 5G, it is incumbent upon CRE leaders to proactively deploy "smart infrastructure" capable of adapting to and supporting the rapidly-evolving connected world.
Infrastructure is the "plumbing" for connectivity. However, the plumbing needs to serve two functions: first, it needs to provide transport for bandwidth; and secondly, it should deliver power to the active devices at the edge of the network. But, like plumbing, infrastructure should last the lifetime of the building.
Fiber is the ideal smart infrastructure media because it provides virtually unlimited capacity. An elegant way to provide power is through a composite cable infrastructure, which marries fiber and copper conductors into a single infrastructure to deliver both bandwidth and Power over Ethernet (PoE).
A network plumbed with fiber and power as deep as possible to the edge provides low long-term total cost of ownership. Fiber not only provides virtually unlimited capacity, but it is also the ideal media to converge multiple applications and services such as voice, data, and video on the same infrastructure to deliver compelling ROI.
Conclusion
5G will most certainly be an evolution of today's networks, but the impact will likely be even more significant. Beyond being evolutionary, 5G is potentially revolutionary.
The possibilities are virtually unlimited, but a smart, fiber-deep infrastructure will be paramount to making the digital transformation vision – of which 5G is a key part – real. To keep up, smart buildings will undergo their own fiber-in-the-horizontal transformation.
5G and all other relevant telecommunication topics will be discussed at CoRE Tech 2018, which will be held on Nov. 14-16 in Silicon Valley. For more information, visit Program Details.
This Week's Sponsor
Embracing open software and hardware platforms, Lynxspring develops, manufactures and distributes edge-to-enterprise solutions and IoT technology, to create intelligent buildings, better energy management, equipment control and specialty machine-to-machine applications. Lynxspring technologies and solutions are simplifying connectivity, integration, interoperability, data access and analysis from the edge to the enterprise and is deployed in millions of square feet of commercial facilities. For more information about Lynxspring, visit www.lynxspring.com.
Realcomm News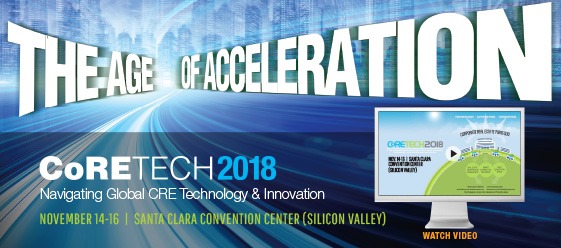 With technology evolving at breakneck speed and impacting our industry more and more every day, every Corporate Real Estate, Facilities and Workplace professional should be thinking about how this is changing the way we design, build, operate and lease corporate real estate and facilities.
CoRE Tech 2018 is the only place where you can hear from industry leaders as well as meet, collaborate and explore with your peers how technology, automation and innovation are changing the way we operate and use Corporate Real Estate and Facilities!
A preview of featured speakers:


VIEW ALL PROGRAM SPEAKERS
UPCOMING REALCOMM WEBINARS
Top GLOBAL INNOVATIONS of 2019 Impacting Commercial and Corporate Real Estate - 12/12/2019
2019 will likely be another year of great innovations for the Commercial and Corporate Real Estate industry. With a multitude of new companies and ideas being funded by an insatiable appetite of investors, the traditional workflows and processes of Real Estate are challenged daily. Add to this a desire by the established marketplace to also innovate and the pressure of change increases. This webinar will bring together some of the industry's most prolific prognosticators who will discuss and debate the state of innovation in our industry for 2019. For those firms that are leaning into the change brought about by technology this is a perfect opportunity to hear about the leading solutions, case studies and best practices.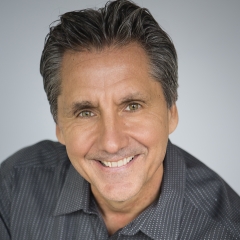 Jim Young
Co-Founder & CEO
Founder of Realcomm Conference Group, an education organization that produces Realcomm, IBcon and CoRE Tech, the world's leading conferences on techno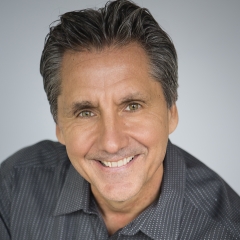 Jim Young
Co-Founder & CEO
Realcomm

Founder of Realcomm Conference Group, an education organization that produces Realcomm, IBcon and CoRE Tech, the world's leading conferences on technology, automated business solutions, intelligent buildings and energy efficiency for the commercial and corporate real estate industry. As CEO, Jim interacts with some of the largest companies globally pertaining to some of the most advanced and progressive next generation real estate projects under development.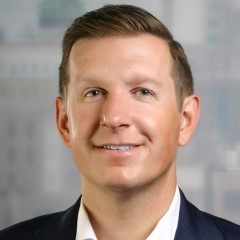 Jeffrey Chulick
Global RE Technology & Innovation Leader
Jeff Chulick is the Technology and Innovation Leader for EY Real Estate Services. He leads a global team of professionals focused on the identificatio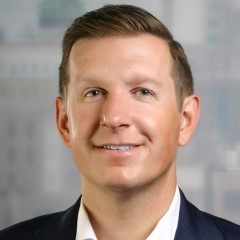 Jeffrey Chulick
Global RE Technology & Innovation Leader
EY

Jeff Chulick is the Technology and Innovation Leader for EY Real Estate Services. He leads a global team of professionals focused on the identification, innovation, design and realization of technology solutions that greatly enhance the workplace experience. His areas of focus include digital strategy, smart workplace, IoT, visual communications, workplace management, physical access and audio/visual technology. Jeff has over 20 years of enabling workplace strategies and delivering innovative solutions for EY and external clients across many different industries.