REALCOMM EDGE HOME
CURRENT ISSUE – SUMMER 2020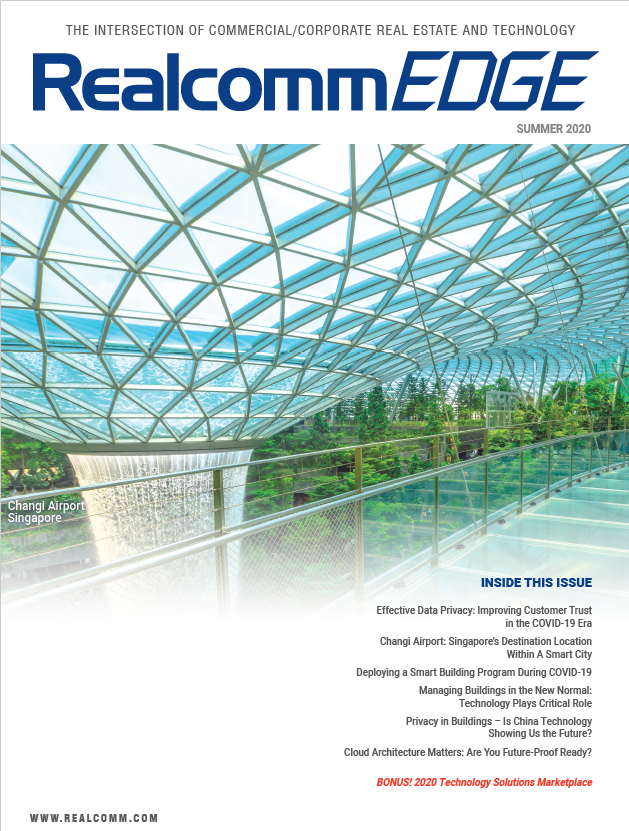 Click to read the digital version of the current issue.
The RealcommEDGE magazine is the only publication focused exclusively on technology, automation and innovation for the Commercial and Corporate Real Estate and Facilities industry. It provides readers with astute analysis and world-class case studies demonstrating the best use of technology for the industry.
Effective Data Privacy: Improving Customer Trust in the COVID-19 Era
The COVID-19 crisis has created an unprecedented disruption in workplace models, procedures and locations. Our Featured Article this issue, focuses on how building owners are responding to the pandemic, implementing remote-work technologies and processes to prepare for a future where working from home will be commonplace. New technologies necessary to reopen office buildings after the pandemic subsides are also being implemented, including tools to help monitor the health of employees, visitors and customers. But do these new technologies and platforms potentially jeopardize sensitive personal information and heath data?