REALCOMM EDGE HOME
CURRENT ISSUE – MAY 2019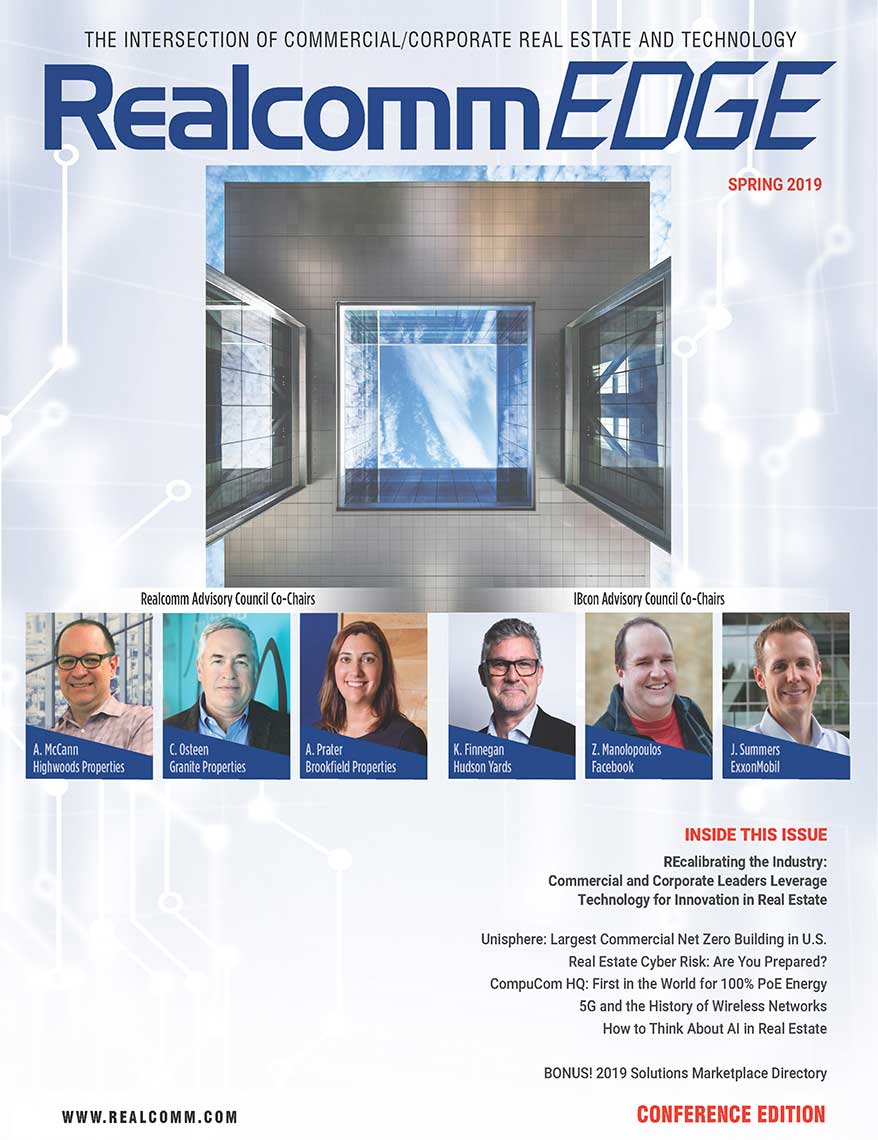 Click to read the digital version of the current issue.
The RealcommEDGE magazine is the only publication focused exclusively on technology, automation and innovation for the Commercial and Corporate Real Estate and Facilities industry. It provides readers with astute analysis and world-class case studies demonstrating the best use of technology for the industry.
REcalibrating the Industry: Using Innovation to Turn Challenges into Opportunities
As today's business leaders work to fulfill their company's vision, they develop strategy and shape initiatives that must meet dual goals: using technology to enhance processes while ensuring that technology investments align with and improve the business objectives.
Technology is dynamic and has its own momentum. It brings 21st century business challenges that have grown in complexity, requiring continual change management to leverage the benefits. We spoke with our 2019 Realcomm | IBcon Advisory Council Co-Chairs for their views on their company's vision and the future of the industry.