Vol. 19 No. 43 – 10/24/2019
ExxonMobil Leads the Way to Digital Transformation in
Corporate Real Estate
Charles Whiteley, Digital Lead for Environmental & Property Solutions (E&PS), ExxonMobil

Digital transformation is a big buzzword today, and 'transformation' may have different meanings for different companies. Like many other large industries, oil and gas traditionally had been a late adopter of digital technology. A few years ago, we conducted a study tied to corporate digital strategy and identified a very large opportunity in the digital space for oil and gas. That led organizations within ExxonMobil to develop their own digital strategies, which are now synonymous with business strategy. We are looking at opportunities across the entire organization to really dive into developing capability teams to deliver on our digital ambition.
The Process
For us within Environmental & Property Solutions (E&PS), our specific goals are tied to strong economics. Like many companies, in the past we had worked as a siloed organization, which can lead to inefficiencies at the handoffs between sectors. We really hadn't approached opportunities from a value stream or life cycle perspective.

Our new strategy led us to rethink the different business processes that support the execution of our competitive advantage. When you consider the large number of sites we are responsible for, it becomes clear that not all sites or environments are created equal. A site like Guyana or Mozambique is going to have very different priorities and opportunities than a flagship location like the Houston campus. So we initially defined a broad list of site personas and value stream processes that allowed us to look at things differently. Later we consolidated those down to four basic groups of roles and responsibilities; while everyone believes their role to be unique, we found a lot of synergies across functions due to the process work. It's important to note the level of work and detail we expended to get to this stage. The value stream mapping allowed us to focus on end-to-end processes that crossed organizational silos.

The four personas include:

The Customer: These are our business line clients; we are a support organization for the upstream, fuels and lubricants, and chemicals businesses.


The Doer: These are our advisers and analysts, commercial developers, portfolio managers, site-project-specific managers.


The Decision-Maker: Our executive managers and leadership team, C-managers and commercial managers; the people that are looking at data and making decisions.


The Contractor: This covers all external support contractors, consultants, strategic suppliers and partners.
We then did customer experience mapping utilizing user-centered design. Design thinking helped us map a day in the life of the personas across all value stream processes to identify pain points and opportunities. We wanted digital tools that would address needs for multiple use cases and created a list of 12-15 digital capabilities to target and capture. Then we went one step deeper. We examined the economics tied to each use case and the investment to pilot test, to deploy at scale these digital capabilities. Each of the 12-15 capabilities has 10-20 different use cases and each use case has an ROI, an investment number and economics geared towards testing it. As we aggregated the information, we created a prioritized hit list based on ROI.
Successes
Our digital perspective for smart buildings ties into four specific tracks: operational efficiency, space management, financial stewardship and the resident experience. The smart building is the foundation and infrastructure to enable success from a data collection and aggregation standpoint, coupled with the work we are doing from an application perspective. Our vendor agnostic IoT smart building platform is truly best-in-class and something that we are really excited about. The platform makes the integration discussion a moot point because it doesn't matter what BMS is installed, our project teams have flexibility. We are a global entity; all construction companies have different preferred vendors and we want to enable them to use the system effectively no matter where they are. This is accelerated operational efficiency through IoT, and we have kicked off our journey to reach our 18-month target to peak efficiency.
The work we've done with our unified data model is starting to take shape. E&PS are the stewards of location and site data for all of ExxonMobil and we are beginning to operationalize our site master. It's really great to see that take shape.
Our new commercial ArcGIS tool that we are building in partnership with Esri is going to be a dramatic change with regard to anything that's out there right now. It's an experience/technician app with no beacons. It has multiple capabilities and also integrates with the work order management system.
Watch this ArcGIS Indoors demo:
We're also implementing a digital ceiling on our Houston campus; we've selected a partner for PoE installation. Part of the work at that location is wireless retrofit so we can inform new builds as well as existing buildings. We have interest from one of our Gulf Coast sites to fully implement PoE as well, which will be huge from an energy consumption perspective.
Next Steps
All the large players in the tech space have product managers and product owners; it's a newer concept within ExxonMobil. We've implemented Agile in regards to how we deploy technology but the next step to make it even more successful is to imbed product ownership within the business so that we really own the vision, the roadmap and the strategic direction of any technology we build and deploy.
Challenges: Talent and Change Management
The way that we've designed, built and deployed our tech pilots sets us up to scale and can work anywhere in the world. The challenges really are in adoption and talent. Like any large organization, there are always opportunities to improve when it comes to managing change.
Humans tend to be risk-averse and honestly, that mindset works well in a lot of business lines. But driving change and transformation requires a value creator with a different perspective. Management in all industries must understand that it takes a persistent and creative mindset that is not easy to find. These people don't give up; they find ways to make it work because they see the value. Much of the top tech talent tends to go to tech companies on the coasts; so that search for talent is a struggle.
We also have to train the younger generation in the ways to drive digital. One of the avenues we're using is designing and developing a new curriculum tied to product ownership. The training is broken into key segments such as design thinking, workshop facilitation, project management for digital, and process optimization. We'll also do on-the-job training and shadowing.
Strategic Partnership Ecosystem
One of our corporate real estate innovation programs involved establishing a partner ecosystem and digital sandbox to test and vet new services and startups. Our enterprise architecture is a service-centric model and it takes various types of efficiencies to deploy digital initiatives and support tech. We've examined every type of service from cloud to various capabilities tied to exchange of data and the experience. There are some great solutions out there to discover.
Learn more about ExxonMobil's and other leading companies' digital transformation journey at CoRE Tech on Nov. 13-15 in Silicon Valley. CoRE Tech 2019 is the leading conference on technology, automation and innovation for the Corporate Real Estate and Facilities industry. Register today!
This Week's Sponsor
Aruba, a Hewlett Packard Enterprise company, is a leading provider of secure, intelligent networks that enable customers to thrive and deliver amazing digital experiences in the mobile, IoT and cloud era. We are changing the rules of networking to make it simple for IT and organizations to bridge the physical and digital worlds at the Edge. More information: arubanetworks.com.
Realcomm News
The World's Most Comprehensive Program on
CRE, Facilities, Technology & Innovation
The CoRE Tech 2019 education program connects you with global thought leaders and domain experts. It is designed to give Corporate Real Estate, Facilities, Energy, Sustainability and Technology professionals the insight and tools they need to be truly open to transformative change.
Join us and engage with experts discussing digital transformation, flex space and coworking, occupant experience, cybersecurity, privacy, AI and machine learning and more!
CLICK HERE for complete program details and speakers.


UPCOMING REALCOMM WEBINARS
Smart Building DIGITAL TWINS – Demystifying the Building Visualization Technology - 3/12/2020
From design and construction to operations and maintenance, building processes can be represented by millions of data points. A Digital Twin, the contextual model of an entire smart building ecosystem, serves as a repository of data from BIM, the BAS and sensor networks associated with the building's infrastructure. It acts as a bridge between the physical and digital world, as the dynamic replica is fed real-time data from actual operations of the physical asset. AI and machine learning integrations help to contextualize and process that data to uncover operation optimization opportunities within the virtual environment that can be applied to the real building. This webinar will demonstrate the current state of Digital Twins in the built environment and feature the most relevant, practical and successful case studies surrounding the technology.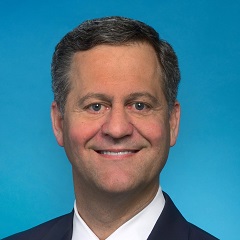 Tom Shircliff
Intelligent Buildings
Tom Shircliff
Co-Founder
Tom Shircliff is a co-founder and principal of Intelligent Buildings, a nationally recognized smart real estate professional services company that was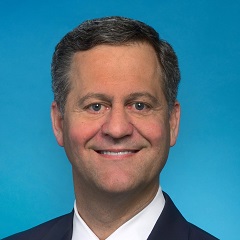 Tom Shircliff
Co-Founder
Intelligent Buildings

Tom Shircliff is a co-founder and principal of Intelligent Buildings, a nationally recognized smart real estate professional services company that was started in 2004. Intelligent Buildings provides planning and implementation of next generation strategy for new buildings, existing portfolios and urban communities. Tom is a speaker and collaborator with numerous universities and national laboratories, a gubernatorial appointee for energy strategy and policy and founding Chairman of Envision Charlotte, a Clinton Global Initiative.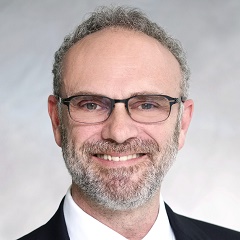 Matthew Lennan
Oxford Properties
Matthew Lennan
Innovator in Residence
Matthew Lennan has been integrating IT and building system technologies for more than 30 years. He has developed and implemented computing infrastruc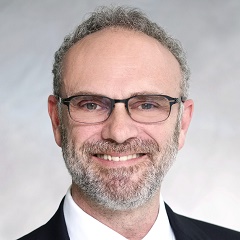 Matthew Lennan
Innovator in Residence
Oxford Properties
Matthew Lennan has been integrating IT and building system technologies for more than 30 years. He has developed and implemented computing infrastructures for global financial firms, major healthcare facilities, manufacturing, entertainment complexes and traditional smart buildings. Most recently, Matthew has been working in software development to refine the customer experience for smart buildings in Office, Retail and Residential environments. He is currently responsible for driving Innovation across Oxford Properties' portfolio.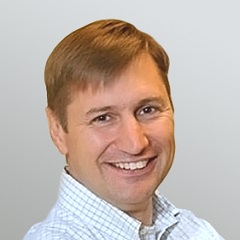 Marty Chobot
VP of Marketing
Marty works with CRE clients to understand their needs and challenges, and then translates that knowledge into strategies for Digital Twin solutions a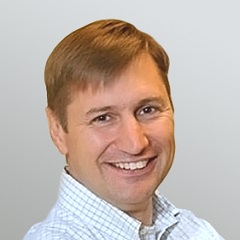 Marty Chobot
VP of Marketing
Invicara
Marty works with CRE clients to understand their needs and challenges, and then translates that knowledge into strategies for Digital Twin solutions and, ultimately, successful projects and compelling stories. Marty has helped bring technology products to market for more than 25 years. Prior to joining Invicara, he served in marketing, product management and business development roles for a wide range of software companies and founded two consulting firms.