ADVISORY NEWSLETTERS

Vol. 19 No. 23 – 6/5/2019
American Tower: Bringing Buildings & Venues into the Future of Wireless Communications
David Fox, Director, Business Development, American Tower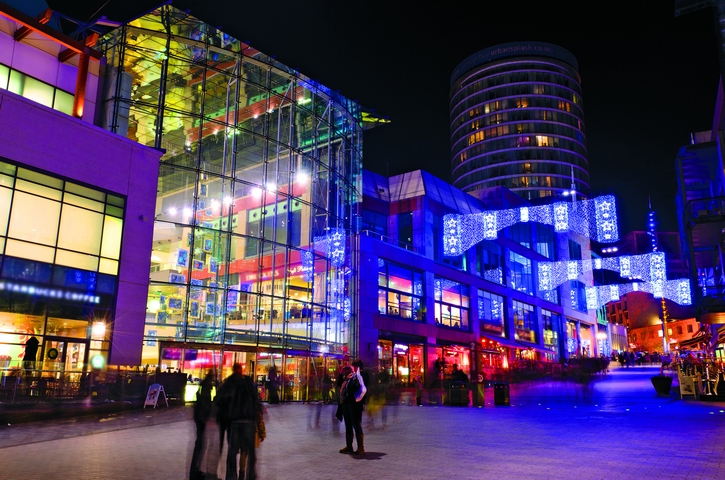 Vendor Profile
Today, building and venue owners need much more than basic wireless connectivity for people to make cellphone calls indoors. They require connectivity solutions that deliver unique and captivating experiences and support the latest smart building technologies.
Superior in-building wireless connectivity is a competitive differentiator and an operational necessity. That's why we offer reliable, high-quality, and secure wireless infrastructure solutions to support building and venue owners. Wireless connectivity is one of the most important features of any building or venue―we deliver a single infrastructure that supports multiple technologies and is future ready, while providing tenants and guests robust and secure internet connectivity for multiple applications. We also offer solutions that support different business models, so building and venue owners can tailor their level of network involvement to match strategic and operational goals.

Delivering a Whole New Customer Experience
No matter which of our in-building connectivity solutions you choose, you can benefit from the network speed, capacity, and coverage to deliver an optimal wireless experience throughout any building or venue—from offices and hotels to the largest sports, entertainment, and retail destinations.

Our wireless network solutions allow you to deploy advanced technologies that:
Ensure customers enjoy seamless access to high-speed and high-quality mobile voice, data, and video services—no matter where they are on your property

Help you understand who your customers are, peak foot traffic times, and how customers move throughout your property, so you can tailor advertising and services to their habits and preferences

Allow you to interact with customers to provide helpful tips, maps, and special offers from the moment they walk in the door to the time they leave

Enable future in-building technologies, such as Citizens Broadband Radio Service (CBRS) and 5G
Increase Efficiency
Our solutions can provide the network reliability and speed needed to take advantage of building automation and the Internet of Things (IoT) to streamline operations and reduce costs. With our in-building wireless solutions, you can:
Support for operation and sensor technologies to support smart building applications such as Heating, Ventilation, and Air Conditioning (HVAC), lighting, and water systems

Utilizing robots for manual tasks such as cleaning floors and retrieving packages

Improve security with automated monitoring and alarm systems that trigger notifications

Analyze data from connected sensors to predict and prevent equipment breakdowns before failures occur
Tailor In-Building Communications to Business Needs
We know every building and venue has unique wireless connectivity requirements. As a result, we deliver the right in-building solution tailored for your building size, business model, tenants, customers, and targeted applications.
Carrier Grade Wi-Fi is an ultra-high-speed solution incorporating quality of service features to prioritize key applications and is complemented by our Unified Data Analytics platform, which provides critical insight into network usage patterns. It reduces deployment costs, when compared to other options, by enabling network convergence and puts you on a path to support emerging private LTE and 5G solutions.

In-Building Small Cells is best for properties where mobile operators want the flexibility to control their own equipment and subscriber experience. Our teams install the distributed power, fiber-based network, and shared antennas that form the network backbone, leaving operators free to install their preferred small cell solution and deliver their own spectrum on top of the backbone.

A Distributed Antenna System (DAS) is ideal for very large buildings and vast indoor-outdoor properties where mobile operators are highly motivated to offload wireless coverage. Our solution includes industry-leading antennas, radios, network equipment, and battery backup solutions that support current and future wireless technologies and are certified for use with participating mobile operator networks.
We Make It Easy
To make in-building wireless evolution as easy as possible, all of our turnkey in-building wireless infrastructure solutions:
Start with needs analysis and network design, and include installation, integration, testing, on-air commissioning, monitoring, and ongoing maintenance

Scale to suit buildings and venues of any size and type

Include full support through our industry-leading Network Operations Center (NOC)
High-Profile Customers Rely on Us
Our customers know they can count on us to help them meet their goals—for today and tomorrow. International Speedway Corporation (ISC) has partnered with us at multiple sites, including the famed Daytona International Speedway and ONE DAYTONA lifestyle and entertainment center in Daytona Beach, FL.
ONE DAYTONA is a destination unto itself, offering an appealing mix of retail shops, dining options, movie theatres, hotels, and free live-music events. The challenge for this venue was to find a single solution that could support the facility's massive size, high throughput, and capacity requirements and expansion plans, while providing a seamless path to 5G.
With our Carrier Grade Wi-Fi solution, ONE DAYTONA has everything needed to support the wide variety of applications used throughout the campus:
Internet access for visitors

Virtual Private Network (VPN) connectivity for property management staff

Live streaming of event broadcasts

Targeted video displays

Security surveillance using more than 90 static and Pan-Tilt-Zoom (PTZ) cameras

Fire alarm control and remote monitoring of safety equipment

Integrated lighting and irrigation control systems

Two-way voice communication throughout the retail area
To get the full story,
read our case study
.
To learn more about our innovative in-building solutions, visit us at Realcomm | IBcon 2019 in Nashville, TN, June 13 to 14. Set up a time to connect with our team or stop by Booth #1737 at the show.
This Week's Sponsor
Yardi® develops and supports industry-leading investment and property management software for all types and sizes of real estate companies. Established in 1984, Yardi is based in Santa Barbara, Calif., and serves clients worldwide. For more information on how Yardi is Energized for Tomorrow, visit yardi.com.
UPCOMING REALCOMM WEBINARS
Top GLOBAL INNOVATIONS of 2019 Impacting Commercial and Corporate Real Estate - 12/12/2019
2019 will likely be another year of great innovations for the Commercial and Corporate Real Estate industry. With a multitude of new companies and ideas being funded by an insatiable appetite of investors, the traditional workflows and processes of Real Estate are challenged daily. Add to this a desire by the established marketplace to also innovate and the pressure of change increases. This webinar will bring together some of the industry's most prolific prognosticators who will discuss and debate the state of innovation in our industry for 2019. For those firms that are leaning into the change brought about by technology this is a perfect opportunity to hear about the leading solutions, case studies and best practices.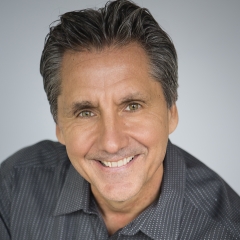 Jim Young
Co-Founder & CEO
Founder of Realcomm Conference Group, an education organization that produces Realcomm, IBcon and CoRE Tech, the world's leading conferences on techno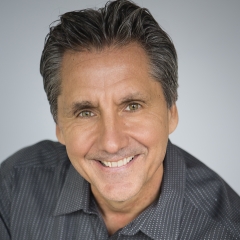 Jim Young
Co-Founder & CEO
Realcomm

Founder of Realcomm Conference Group, an education organization that produces Realcomm, IBcon and CoRE Tech, the world's leading conferences on technology, automated business solutions, intelligent buildings and energy efficiency for the commercial and corporate real estate industry. As CEO, Jim interacts with some of the largest companies globally pertaining to some of the most advanced and progressive next generation real estate projects under development.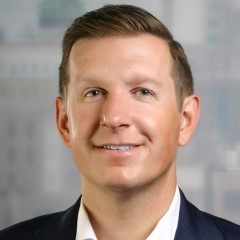 Jeffrey Chulick
Global RE Technology & Innovation Leader
Jeff Chulick is the Technology and Innovation Leader for EY Real Estate Services. He leads a global team of professionals focused on the identificatio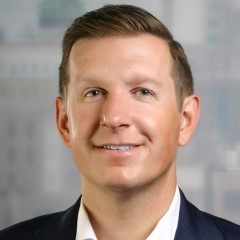 Jeffrey Chulick
Global RE Technology & Innovation Leader
EY

Jeff Chulick is the Technology and Innovation Leader for EY Real Estate Services. He leads a global team of professionals focused on the identification, innovation, design and realization of technology solutions that greatly enhance the workplace experience. His areas of focus include digital strategy, smart workplace, IoT, visual communications, workplace management, physical access and audio/visual technology. Jeff has over 20 years of enabling workplace strategies and delivering innovative solutions for EY and external clients across many different industries.