Vol. 18 No. 12 – 3/21/2018
Intelligent Building 3.0: The IoT Platform
Rick Szcodronski, Solution Architect, Intelligent Bldg Practice, Environmental Systems Design (ESD)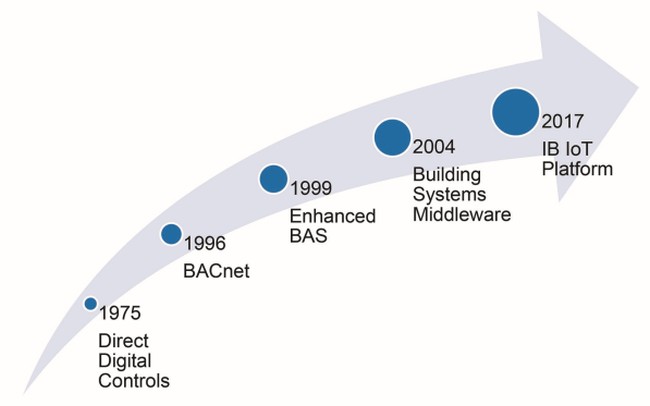 Vendor Profile
We have seen evolution in the real estate industry transform the definition of an intelligent building. As new technologies emerge, many definitions exist at any given point in time. But as solutions become mature and widely adopted, they raise the bar for what it means to be an intelligent building.
In 2018, we entered a new era for intelligent buildings – The IoT Platform. To understand what this means for building owners, operators, and occupants, it is important to know where we have come from. Let's look at the evolution of the intelligent building and what to expect going forward in this new era.

Intelligent Building 1.0 – The BAS
The transition from pneumatic controls to DDC in the 1980s and early 1990s marked the beginning of utilizing computers to control building equipment. This wasn't a fast transition as existing buildings are expensive to retrofit, and new buildings get added to the existing landscape much slower than other industries such as automobiles and consumer electronics. In 1996, the introduction of the BACnet protocol allowed equipment and device manufacturers to develop products that were interoperable with any BAS computer that accepted the BACnet communication standard. This is the defining feature of Intelligent Building 1.0 that hadn't been achieved in the industry to date.

Intelligent Building 1.5 – The Enhanced BAS
As BACnet and other communications standards grew in popularity, the Enhanced BAS era was born around 1999. Intelligent Building 1.0 was focused on HVAC controls, but now Intelligent Building 1.5 allowed other building systems and equipment to be controlled or monitored from the BAS computer. This included power meters, lighting controls and boilers communicating using the same communications standards as the HVAC equipment.

At the same time in the early 2000s, the IT standards that had become commonplace in the enterprise began to appear in commercial building systems due to the ease of implementation and reduction in cost. Ethernet interfaces appeared on controllers and BAS computers which allowed TCP/IP to encapsulate the communication protocols to transmit over the LAN/WAN. HTML introduced at the client user interface allowed any browser to access the BAS content instead of requiring a dedicated PC software application. Embedded operating systems were used on equipment controllers to allow programmable software stacks instead of fixed logic.

The result of these advancements was the intelligent building had a BAS that could now connect to more building systems; operators could connect to the BAS from any PC, and even remotely while away from the building, and; building equipment was programmable to allow improved energy savings via complex sequences of operations.

Intelligent Building 2.0 – Building Systems Middleware
Around 2004, the Building Systems Middleware architecture started to gain traction as the catalyst bringing the next era of intelligent building. It decoupled the controller hardware from the supervisory application layer which allowed buildings to put in controller hardware from different manufacturers for many different building systems while implementing a supervisory layer that could be installed and maintained by a variety of vendors. Campuses now had a means to manage multiple BAS instances from various manufacturers. Data normalization allowed supervisory logic and sequences of operations to be easily applied to disparate systems. The defining feature of this era is the ability for 3rd party applications to interact with the middleware layer. This opened an entire ecosystem for software companies to innovate and enhance the idea of the intelligent building. Software solutions emerged that offered point solutions for enhanced visualizations, public dashboards, energy analytics, fault detection and diagnostics, chiller plant optimization and more.

Intelligent Building 3.0 – The IoT Platform
With the Internet of Things (IoT) having already reached rapid growth in the consumer home market, industrial automation, and many other enterprise applications, 2018 is the year when it reaches the commercial real estate industry.

To date, we have seen many different IoT point solutions enter the marketplace enabling building operators to subscribe to Vendor A's cloud solution to tackle Problem A and Vendor B's cloud solution to tackle Problem B. However, until 2018, we hadn't seen IoT platforms that bring the concept of the Middleware platform to the cloud AND include IoT. The confluence of these three technologies has arrived and it brings a wealth of excitement and possibilities for the intelligent building!

The focus of the intelligent building had previously been to improve the operator experience and to reduce the energy consumption. Today, the focus of the IoT Platform has shifted to improving the occupant experience for tenants and visitors of the building.

There will be many defining features of this era. Mobile and web apps are easily developed and put into the hands of every building occupant to enhance their experience by enabling them to interact with building services and utilize digital credentials. The cloud has unlimited scalability and increased flexibility. Information security is enhanced by leveraging IT standards. Open APIs allow for integration with not just building systems but also enterprise systems such as ERP, CMMS, visitor management, space reservation, accounting and user directories. Open source cloud platforms enable incredibly fast development of modern database technologies, machine learning algorithms, data science tools, and notification engines.

As we embark on this new thrilling new era of Intelligent Building 3.0, the IoT Platform gives building owners the ability to compete with the new shiny building next door for prospective tenants; reduce operating expenses by saving energy and improving processes, and; keep occupants happy by making them comfortable, safe, and excited about going into the building.

This Week's Sponsor
ESD is a leader in Improving Society Through the Built Environment. It creates solutions that produce economic, environmental and experiential benefits for its clients, many of whom are the biggest names in the worlds of business, technology — and beyond. The company is in the forefront of developing Intelligent Buildings. For more information, please visit www.esdglobal.com.
UPCOMING REALCOMM WEBINARS
Smart Building DIGITAL TWINS – Demystifying the Building Visualization Technology - 3/12/2020
From design and construction to operations and maintenance, building processes can be represented by millions of data points. A Digital Twin, the contextual model of an entire smart building ecosystem, serves as a repository of data from BIM, the BAS and sensor networks associated with the building's infrastructure. It acts as a bridge between the physical and digital world, as the dynamic replica is fed real-time data from actual operations of the physical asset. AI and machine learning integrations help to contextualize and process that data to uncover operation optimization opportunities within the virtual environment that can be applied to the real building. This webinar will demonstrate the current state of Digital Twins in the built environment and feature the most relevant, practical and successful case studies surrounding the technology.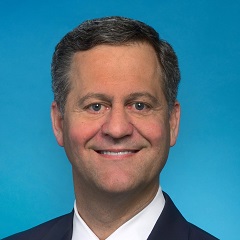 Tom Shircliff
Intelligent Buildings
Tom Shircliff
Co-Founder
Tom Shircliff is a co-founder and principal of Intelligent Buildings, a nationally recognized smart real estate professional services company that was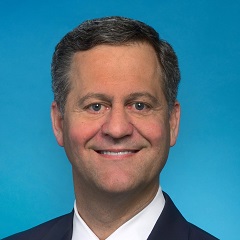 Tom Shircliff
Co-Founder
Intelligent Buildings

Tom Shircliff is a co-founder and principal of Intelligent Buildings, a nationally recognized smart real estate professional services company that was started in 2004. Intelligent Buildings provides planning and implementation of next generation strategy for new buildings, existing portfolios and urban communities. Tom is a speaker and collaborator with numerous universities and national laboratories, a gubernatorial appointee for energy strategy and policy and founding Chairman of Envision Charlotte, a Clinton Global Initiative.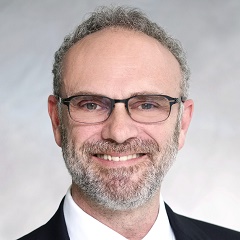 Matthew Lennan
Oxford Properties
Matthew Lennan
Innovator in Residence
Matthew Lennan has been integrating IT and building system technologies for more than 30 years. He has developed and implemented computing infrastruc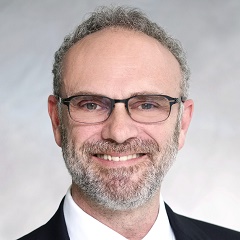 Matthew Lennan
Innovator in Residence
Oxford Properties
Matthew Lennan has been integrating IT and building system technologies for more than 30 years. He has developed and implemented computing infrastructures for global financial firms, major healthcare facilities, manufacturing, entertainment complexes and traditional smart buildings. Most recently, Matthew has been working in software development to refine the customer experience for smart buildings in Office, Retail and Residential environments. He is currently responsible for driving Innovation across Oxford Properties' portfolio.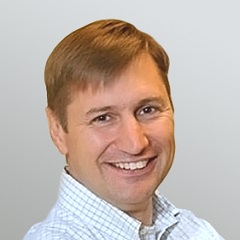 Marty Chobot
VP of Marketing
Marty works with CRE clients to understand their needs and challenges, and then translates that knowledge into strategies for Digital Twin solutions a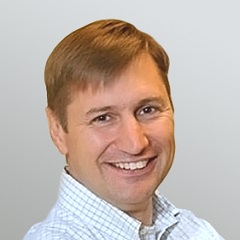 Marty Chobot
VP of Marketing
Invicara
Marty works with CRE clients to understand their needs and challenges, and then translates that knowledge into strategies for Digital Twin solutions and, ultimately, successful projects and compelling stories. Marty has helped bring technology products to market for more than 25 years. Prior to joining Invicara, he served in marketing, product management and business development roles for a wide range of software companies and founded two consulting firms.