ADVISORY NEWSLETTERS

Vol. 17 No. 44 – 11/2/2017
NextGen Transportation Meets Buildings: Q&A with Max Crowley, UBER for Business
Staff
This Q&A with Max Crowley discusses the future of shared transportation and its impact to Corporate Real Estate. As a founding member of Uber for Business, Max played a critical role in growing the team globally and bringing the transportation management platform to 65,000 organizations across the globe. He currently leads strategic initiatives for Uber for Business.


What is Uber for Business and how did it come about?
Uber started seven years ago as a way to provide transportation at a click of a button. For most people, their first experience with Uber is a magical one and it didn't take long before we realized that Uber was a lot more than just a taxi alternative used for special occasions. Uber has fundamentally changed the way people move around in cities in their day-to-day lives and created mobility where it didn't exist before – but it didn't stop there.

A few years back, we realized that we could do more than just help individuals get transportation, we could also help businesses and cities achieve their goals. That's why we launched Uber for Business—a platform that helps companies successfully scale Uber usage by providing them with the billing, reporting and management tools they need to be effective.


What kind of customers does Uber for Business target?
It's currently used by 65,000 organizations across the globe, which includes both small businesses with less than a dozen employees and Fortune 500 companies. Our initial focus was on business travel, but in the past year we've seen a huge interest from the commercial, corporate and residential real estate community.

What sparked this interest from the real estate industry?
It started with something that seems simple enough to the average person: parking. In urban areas where land is valuable and scarce, allocating space to parking is extremely costly and adding new parking lots to scale with increasing occupancy can be a highly inefficient process.

Enter, Uber. In San Francisco, which is one of the most expensive cities in the world, a residential apartment complex called Park Merced offers tenants a $50 ride-sharing subsidy every month if they forgo a parking spot. Innovative property managers have seen amazing results by taking new approaches to solving problems that have been around for decades or longer.

The same goes for corporate real estate. Employers that are growing fast and can't meet the demand of employee parking are also working with us. Not only do they eliminate the parking issue, but HR also sees higher levels of employee productivity and happiness so it's a win-win for everyone. When people are no longer stuck behind the wheel in traffic every day, a lot changes.

We have a vision for a new world with less space for parking, and more space for things that matter (and things that drive value for properties), like outdoor areas or additional buildings. The possibilities are endless.

So it started with parking, are there any other benefits the real estate industry can get from working with Uber?
As everyone reading this will know, space in cities is always getting more competitive—not only for residential, but also for commercial and corporate real estate. If a building isn't located in a city center or conveniently near public transit, it can be difficult to attract people to it—whether it's for work, shopping or living. Property outside of cities becomes more desirable with Uber because it offers a direct and seamless connection between the building and where people need to go.

We've seen some apartment complexes that have had trouble attracting residents increase occupancy rates substantially by offering free or discounted rides to residents. Heatherwood Luxury Rentals in Brooklyn faced a huge obstacle when they found out that there'd be a disruption in service for the train that connects it to Manhattan. If tenants can't easily get to the city for work or play, many won't want to live in Brooklyn anymore. But by providing subsidized rides with Uber, they're able to keep things business as usual. And the same goes for corporate real estate, if you're office isn't located in a desirable area, that shouldn't mean you can't attract and retain the best talent.

What do you think professionals in the real estate industry should keep in mind over the next few years?
Car ownership is declining, autonomous vehicles are being developed and already, 65 million people use Uber every month. When you take into account the ride-sharing industry as a whole, that number is even higher. Architects and developers should be considering all of this when they're designing a new building. Consider asking yourself: How much parking do I really need given these changing habits? What could this area be used for instead? Should I have space dedicated to pickups and drop-offs to avoid congestion and provide a better experience? Do I need a special waiting area for people waiting for a ride? These are just a few of the considerations that should come to mind when you think about transportation and how it relates to your jobs today and over the next few years.

To hear more about Ridesharing & Corporate RE - The Future of Transportation, join us at CoRE Tech 2017 on Nov. 14 & 15 in Silicon Valley. This topic is part of the fast-paced Innovation Showcase which will provide insight into extraordinary examples of innovation within the industry.

This Week's Sponsor
Bear River's flagship product, BearTracks, is a fully scalable enterprise software designed to help companies of every size track, report and manage critical office services – from mail & parcels, print & copy, supply & assets – to facilities & hospitality. Whether you have one site or hundreds, BearTracks provides real-time operational insights to help meet and exceed even the most ambitious service goals, turning everyday workplace functions into true competitive advantage. www.bearriver.com
Realcomm News
Where Will the Most Innovative Executives in
Corporate Real Estate and Facilities Be on Nov. 14 & 15?
Below is a partial list of those companies attending...
UPCOMING REALCOMM WEBINARS
CRE Tech Innovation Showcase - Uncovering the Next Generation of New Ideas - 7/12/2018
Never before in the history of the Commercial Real Estate market has technology been so prevalent. Since 2009, hundreds—if not thousands—of companies selling tech to the Commercial Real Estate Industry have emerged. Estimates now suggest there are more than 2,000 new CRE Tech companies in the space. The sheer number of new companies makes it almost impossible to keep up and organizations are struggling to establish an effective process to discover, organize, vet, test and implement new technologies. This webinar will evaluate the categories of technologies, best practice criteria, and clarify different solutions that are making their way to the top of the list.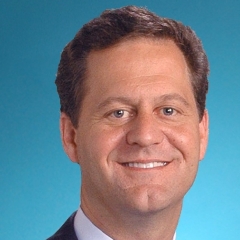 Tom Shircliff
Intelligent Buildings
Tom Shircliff
Co-Founder
Tom Shircliff is a co-founder and principal of Intelligent Buildings, a nationally recognized smart real estate professional services company that was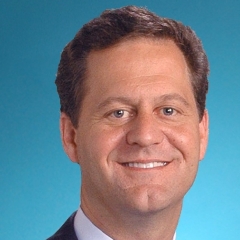 Tom Shircliff
Co-Founder
Intelligent Buildings

Tom Shircliff is a co-founder and principal of Intelligent Buildings, a nationally recognized smart real estate professional services company that was started in 2004. Intelligent Buildings provides planning and implementation of next generation strategy for new buildings, existing portfolios and urban communities. Tom is a speaker and collaborator with numerous universities and national laboratories, a gubernatorial appointee for energy strategy and policy and founding Chairman of Envision Charlotte, a Clinton Global Initiative.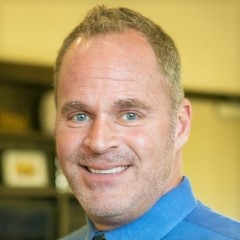 Chip Pierpont
Director, Facilities Operations & Technologies
Chip Pierpont manages and provides expert guidance on the development and execution of requirements/solutions for building operations and technologies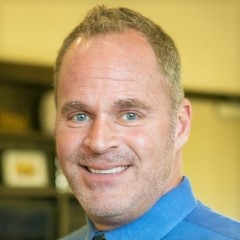 Chip Pierpont
Director, Facilities Operations & Technologies
GSA
Chip Pierpont manages and provides expert guidance on the development and execution of requirements/solutions for building operations and technologies for General Services Administration (GSA), a Public Buildings Service (PBS) government agency tasked with managing government buildings and real estate, providing product and service procurement support, and developing policies and regulations. The landlord for the civilian federal government, PBS owns or leases 8,700 assets, maintains an inventory of more than 370 million square feet of workspace for 1.1 million federal employees, and preserves more than 481 historic properties.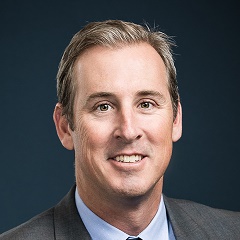 Brian Sutherland
Industry Principal, Yardi Elevate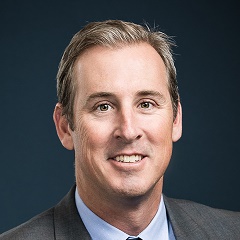 Brian Sutherland
Industry Principal, Yardi Elevate
Yardi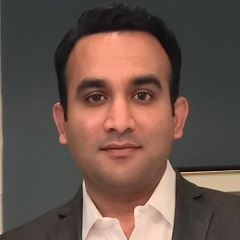 Rahul Shira
Philips Lighting
Rahul Shira
Product Mktg. Manager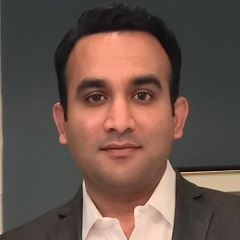 Rahul Shira
Product Mktg. Manager
Philips Lighting