ADVISORY NEWSLETTERS

Vol. 17 No. 34 – 8/24/2017
Out of the Trenches with Kurt Emshousen: Transwestern's Enterprise Journey to Digital Transformation
Chris Saah, President, TecFac
Kurt Emshousen is Chief Administrative Officer for Transwestern. Over the past 18 months, he has led an enterprise resource planning initiative which went live last month. In today's conversation, Kurt discusses the scope and some of the challenges of the implementation.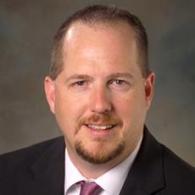 Chris Saah: First, congratulations are in order. You've successfully completed your ERP implementation last month. How did it go?

Kurt Emshousen: Thanks Chris. Yes, we launched July 1st and ran our first payroll on the 14th. I am pleased to report that payroll and commissions were paid with very few issues. (We did have a hiccup with a file naming convention at one of our banks - a warning sign for other groups who have many multiple accounts through legacy arrangements, etc. Otherwise we are good to go!)

Chris Saah: Tell us some of the details.

Kurt Emshousen: We just completed implementation of Workday for Finance, Payroll and HCM. Our next phase will include Budgeting and Planning, Performance Management and Compensation. The value for the organization is simple: Transwestern gets to replace over 15 legacy systems with a world class ERP that creates a foundational platform for integrating our other applications and creates a true universal data model for better execution and extensive business intelligence.

Chris Saah: And CRM is a part of that as well, isn't it? I understand you've automated the payment of broker commissions.

Kurt Emshousen: We also just implemented a rollout of Microsoft Dynamics 365 (CRM) including a commission calculation engine integrated with Workday to streamline broker payments and customer billings. The ability to integrate commission calculation directly into Workday will speed up our commission payment process and generate significant amounts of deal data to better serve our clients.

Chris Saah: This isn't your first time with an ERP rollout. Tell us about the organizational and process challenges you have faced and how you dealt with them.

Kurt Emshousen: Interestingly, most companies start with determining their old technology is struggling to keep up and they need to implement an ERP. What I have always found is that companies need s need to update their processes first and foremost, but they need technology to be able to execute. What every company that undertakes such a challenge understands quickly is that everything about the old way they did business will likely change. They need to be ultimately prepared for the greatest change management challenge they've ever faced.

Any company looking to make this commitment should plan to take 12-18 months to thoroughly document their desired future state before selecting an ERP and beginning the design process. This is a key to wringing value from the investment, knowing what you want to accomplish and designing everything to meet that objective. Another important - albeit painful side effect - is some people in the organization aren't always ready for the change. Some figure it out and become champions of the new processes and find their careers are catapulted as they embrace change and help thrust the company forward. Others cannot shake the way things used to be and feel left behind. This is the most difficult part of the change management process and requires close monitoring by the Human Resources department to ensure these scenarios are handled appropriately. Change can be exciting and rewarding, the first step is being willing to give up the old ways of doing things.

Chris Saah: This represents a significant shift in mentality from build to buy and on-premise to cloud. Can you tell us more about your overall cloud strategy?

Kurt Emshousen: With Workday being a SaaS only product, this paved the way for us to also move to Dynamics 365 in the cloud and, at that point, we ultimately realized we could significantly benefit from a platform that invested more in aggregating the best technology into a platform that helps our team win, than spending resources on managing the basic capabilities. We hear a lot about the move toward SaaS and PaaS and Infrastructure as a service; we knew Transwestern was uniquely positioned to truly make the move to the cloud and reshape the technology of our organization into a dedicated group of business analysts who solve problems for our employees and our clients.

One of the best financial benefits is that our technology spend will become more ratable. We pay subscriptions for licensing software and our cost is directly proportionate to our headcount, which keeps us accountable for managing our resources effectively to save money in all aspects. With the emergence of the large cloud providers, AWS, Azure and others, we are starting to see costs fall and service improve and our team's focus is on connectivity and value-added technology - not just the basics. This will prove, over time, to differentiate Transwestern and provide our clients with greater value as a greater portion of our resources are dedicated to their needs as opposed to administrative tasks.

Chris Saah: This is a milestone accomplishment in itself, not to mention the beginning of your journey to the cloud. We've run out of time today, but I would like to revisit this initiative and go deeper into some change management and process challenges you have faced and how you overcame them.

Kurt Emshousen: Sounds great. I'd be glad to.

Out of the Trenches is an occasional series of interviews conducted by Chris Saah of TecFac. It features in-depth and timely conversations with commercial and corporate real estate technology leaders on their successes, challenges and insights into running a CRE IT team as well as trends they see in the industry.

This Week's Sponsor
Lynxspring is a leader in open, interoperable software, hardware and applications delivering true collaboration for today's buildings, smart devices, smart systems and intelligent equipment. Embracing open communication platforms and multi-vendor interoperability that supports connectivity, integration, cyber security and data exchange between smart devices and systems, Lynxspring's technologies and solutions simplify the automation and information architecture across the enterprise and significantly lowers cost and empowers users to go further to manage and operate their facilities and equipment smarter, safer, securely, more efficiently, and at peak performance levels. Visit www.lynxspring.com
UPCOMING REALCOMM WEBINARS
CRE Tech Innovation Showcase - Uncovering the Next Generation of New Ideas - 7/12/2018
Never before in the history of the Commercial Real Estate market has technology been so prevalent. Since 2009, hundreds—if not thousands—of companies selling tech to the Commercial Real Estate Industry have emerged. Estimates now suggest there are more than 2,000 new CRE Tech companies in the space. The sheer number of new companies makes it almost impossible to keep up and organizations are struggling to establish an effective process to discover, organize, vet, test and implement new technologies. This webinar will evaluate the categories of technologies, best practice criteria, and clarify different solutions that are making their way to the top of the list.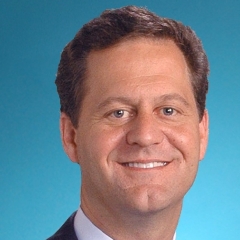 Tom Shircliff
Intelligent Buildings
Tom Shircliff
Co-Founder
Tom Shircliff is a co-founder and principal of Intelligent Buildings, a nationally recognized smart real estate professional services company that was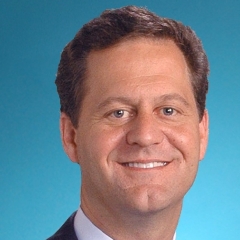 Tom Shircliff
Co-Founder
Intelligent Buildings

Tom Shircliff is a co-founder and principal of Intelligent Buildings, a nationally recognized smart real estate professional services company that was started in 2004. Intelligent Buildings provides planning and implementation of next generation strategy for new buildings, existing portfolios and urban communities. Tom is a speaker and collaborator with numerous universities and national laboratories, a gubernatorial appointee for energy strategy and policy and founding Chairman of Envision Charlotte, a Clinton Global Initiative.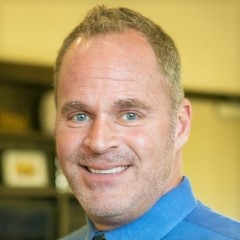 Chip Pierpont
Director, Facilities Operations & Technologies
Chip Pierpont manages and provides expert guidance on the development and execution of requirements/solutions for building operations and technologies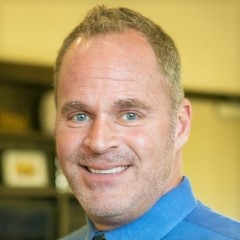 Chip Pierpont
Director, Facilities Operations & Technologies
GSA
Chip Pierpont manages and provides expert guidance on the development and execution of requirements/solutions for building operations and technologies for General Services Administration (GSA), a Public Buildings Service (PBS) government agency tasked with managing government buildings and real estate, providing product and service procurement support, and developing policies and regulations. The landlord for the civilian federal government, PBS owns or leases 8,700 assets, maintains an inventory of more than 370 million square feet of workspace for 1.1 million federal employees, and preserves more than 481 historic properties.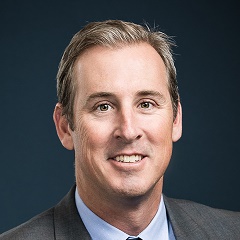 Brian Sutherland
Industry Principal, Yardi Elevate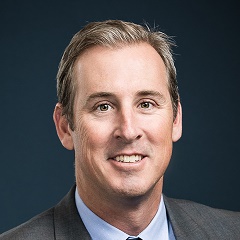 Brian Sutherland
Industry Principal, Yardi Elevate
Yardi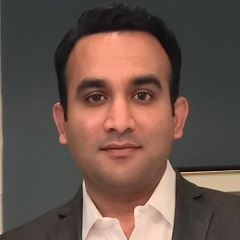 Rahul Shira
Philips Lighting
Rahul Shira
Product Mktg. Manager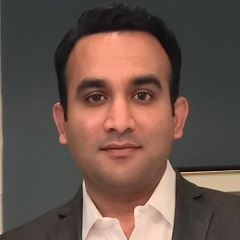 Rahul Shira
Product Mktg. Manager
Philips Lighting