ADVISORY NEWSLETTERS

Vol. 17 No. 28 – 7/12/2017
Three Myths About Millennials that Impact Commercial Real Estate
Nick Romito, CEO & Co-Founder, VTS
A lot has been said about millennials, the buzzworthy group of people born between 1980 and 2000. That's because this group makes up the largest generation in American history and their spending power is astronomical. Millennials are the new movers and shakers, and that's why companies across industries (commercial real estate included) have been trying tirelessly to nail down a universal persona for this group. The result? A multitude of misconceptions, numerous stereotypes and a whole lot of pigeonholing.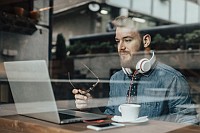 Millennials have been called everything from lazy and selfish to hard working and community minded. While much of this is just noise, the truth is that millennials are a unique group because they are the first generation to grow up with technology, shaping them into the on-demand, instant gratification generation we know and love. Right now, millennials have approximately $200 billion in purchasing power (that number will only increase as the generation ages) and by 2020, they will make up roughly 50 percent of the global workforce. That's why it is critical for leaders in commercial real estate to understand millennial wants and needs without getting caught up in all the myths and misconceptions.

Myth #1: Millennials are Diehard Urban Dwellers
As millennials flock to urban areas, we've come to assume that they've set up camp and are staying for good – but that's not necessarily the case. According to a survey by ULI, 60 percent of millennials expect to live in a detached single-family home within five years. What's more, 75 percent of millennials say they plan to get married, which has historically driven suburbanization. Even though millennials are getting married and having kids later in life, it's still a journey many intend to take and could promote a suburban exodus.

Ultimately, that means we shouldn't write off suburban office spaces just yet. In fact, we're already seeing office spaces following millennials from cities to suburbs – from L.A. to Orange County, San Francisco to across the bay, Manhattan to the outer boroughs and so on. Additionally, retail owners have a huge opportunity to set up shop in more affordable locations that still attract millennial spending power. This is especially true of suburban areas that feature a small 'downtown' area.

Myth #2: Millennials are Lazy
Millennials aren't lazy couch potatoes playing video games in their parents' basement. While some might still live at home, the reality is that millennials are quickly taking over the workforce, and their way of doing things will become the new norm in no time. Companies around the globe are vying to attract millennials, and they often use their workspace to seal the deal.

There are a number of lifestyle factors that impact what the millennial-friendly workspace looks like. First, millennials don't keep to the standard 9 to 5 schedule. Some come in early, others arrive late, but the majority work much longer days, which means the office should feature amenities that keep employees comfortable and make them feel at home. Spaces with gyms, comfortable seating areas, game rooms and fully stocked kitchens have become popular. Second, millennials enjoy collaborating with others and see value in teamwork, so kiss cubicles goodbye, tear down walls that divide up spaces and swap out old wooden doors with frosted glass panels. Finally, this group is tech-savvy and expects their workspace to be up-to-date. Landlords should ensure that their spaces can support any and every technology. Many buildings have even adopted smart home systems to regulate heating and cooling, and automatically control lights. Not only does this impress millennials and keep them comfortable whatever hour of the day they're working, but it can also save buildings money on utilities.

Myth #3: Millennial Shopping Habits are the Death Knell for Brick-and-Mortar Retail
There's no denying that ecommerce has changed the way we evaluate products and the way companies deliver them to us. It's also clear that millennials are at the helm of this movement, opting for two day Amazon deliveries over a trip to the mall. While the retail landscape is certainly changing, the shift isn't as huge as you might expect. In Q4 of 2016, ecommerce only accounted for 8.3 percent of total retail sales. That number is expected to rise, but brick-and-mortar retail isn't going anywhere.

Physical retail stores offer an experiential element that can't be replicated online – not only can you try on clothing items or test out products, but you can also interact with brand representatives in real life. To capitalize on this advantage, many retail stores are taking in-store experiences to the next level, building rock walls or running tracks to make visits more fun and engaging. Landlords looking to lease retail space should keep this trend in mind and update spaces to support interactive shopping experiences.

Millennials are shaping commercial real estate as they move from urban to suburban dwellings, demand comfortable, open and collaborative workspaces and challenge retail to rethink in-store experiences. We can say whatever we want about this group, but at the end of the day, they're a driving force and the commercial real estate industry needs to adapt.

_____________________

1 "Global Internet Trends" (KPCB, June 1, 2016).
2 Ali Akbar, Ahmed and Chack, Erin, "How Millennial Are You?" (BuzzFeed,Sept. 8, 2016).
3 "Millennials at Work – Reshaping the Workplace" (PWC, 2011).
4 Brett, Deborah L. and Lachman, M. Leanne, "Gen Y and Housing" (ULI, 2015).
5 Luscomb, Belinda, "Why 25% of Millennials Will Never Get Married" (TIME, Sept. 23, 2014).
This Week's Sponsor
ESD is a leader in Improving Society Through the Built Environment. It creates design solutions that produce economic, environmental and experiential benefits for its clients, many of whom are the biggest names in the worlds of business, technology — and beyond. The company is in the forefront of developing Intelligent Buildings. For more information, please visit www.esdglobal.com.
UPCOMING REALCOMM WEBINARS
CRE Tech Innovation Showcase - Uncovering the Next Generation of New Ideas - 7/12/2018
Never before in the history of the Commercial Real Estate market has technology been so prevalent. Since 2009, hundreds—if not thousands—of companies selling tech to the Commercial Real Estate Industry have emerged. Estimates now suggest there are more than 2,000 new CRE Tech companies in the space. The sheer number of new companies makes it almost impossible to keep up and organizations are struggling to establish an effective process to discover, organize, vet, test and implement new technologies. This webinar will evaluate the categories of technologies, best practice criteria, and clarify different solutions that are making their way to the top of the list.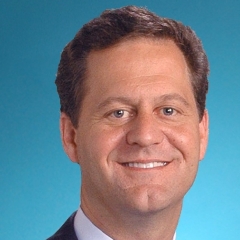 Tom Shircliff
Intelligent Buildings
Tom Shircliff
Co-Founder
Tom Shircliff is a co-founder and principal of Intelligent Buildings, a nationally recognized smart real estate professional services company that was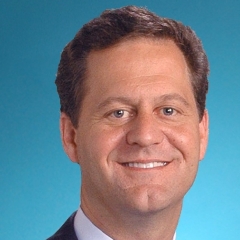 Tom Shircliff
Co-Founder
Intelligent Buildings

Tom Shircliff is a co-founder and principal of Intelligent Buildings, a nationally recognized smart real estate professional services company that was started in 2004. Intelligent Buildings provides planning and implementation of next generation strategy for new buildings, existing portfolios and urban communities. Tom is a speaker and collaborator with numerous universities and national laboratories, a gubernatorial appointee for energy strategy and policy and founding Chairman of Envision Charlotte, a Clinton Global Initiative.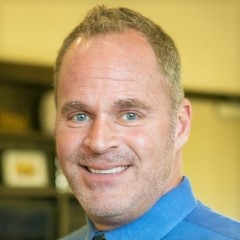 Chip Pierpont
Director, Facilities Operations & Technologies
Chip Pierpont manages and provides expert guidance on the development and execution of requirements/solutions for building operations and technologies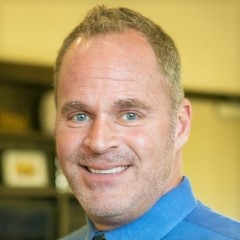 Chip Pierpont
Director, Facilities Operations & Technologies
GSA
Chip Pierpont manages and provides expert guidance on the development and execution of requirements/solutions for building operations and technologies for General Services Administration (GSA), a Public Buildings Service (PBS) government agency tasked with managing government buildings and real estate, providing product and service procurement support, and developing policies and regulations. The landlord for the civilian federal government, PBS owns or leases 8,700 assets, maintains an inventory of more than 370 million square feet of workspace for 1.1 million federal employees, and preserves more than 481 historic properties.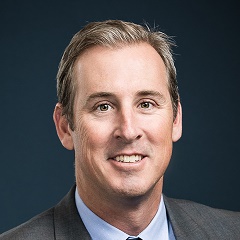 Brian Sutherland
Industry Principal, Yardi Elevate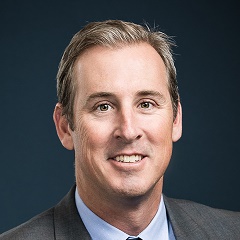 Brian Sutherland
Industry Principal, Yardi Elevate
Yardi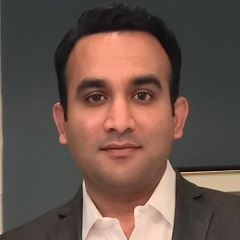 Rahul Shira
Philips Lighting
Rahul Shira
Product Mktg. Manager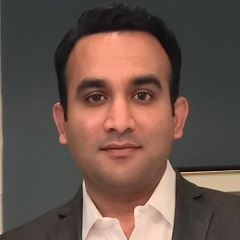 Rahul Shira
Product Mktg. Manager
Philips Lighting