Upcoming Webinar
Measurable Business Outcomes, Client Case Studies and the Future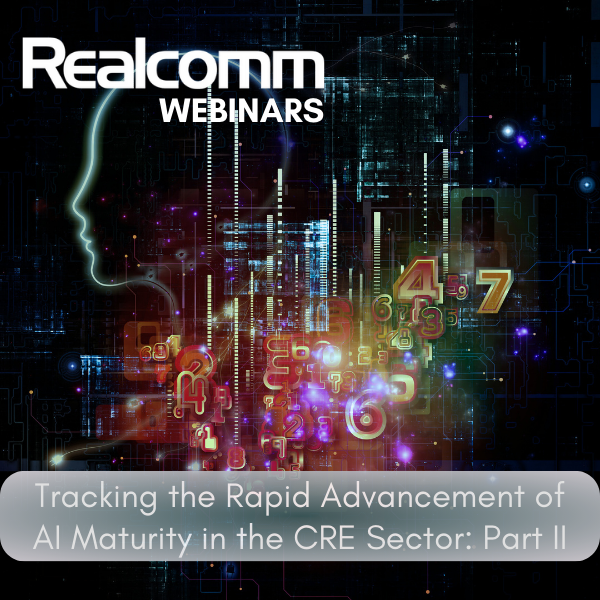 In May of 2016, Realcomm published an article titled "Artificial Intelligence and Buildings – What Does the Future Look Like?" It referenced AI technology underway with Google, Microsoft and others. The article was followed up by a discussion with Cade Metz, formerly with Wired Magazine, at the Realcomm | IBcon 2016 General Session. Fast-forward to today, where we find ourselves immersed in the unfolding narrative of AI's evolution. Recent data points shed light on this journey – a staggering 300% increase in AI investment since 2016, with companies across industries allocating an average of 20% of their technology budgets to AI initiatives. With the introduction of ChatGPT and significant strides in machine learning accuracy, AI applications have demonstrated their prowess. This series will promote peer collaboration, knowledge sharing and feature some of the early case studies in the field.

As our industry pioneers explore possibilities, collect millions of data points, and leverage AI tools to efficiently process information, new concerns emerge including: unintended biases, errant conclusions, cyber security weaknesses, talent shortages, and unrealistic ROIs. By sharing their actual project objectives, business outcomes, and unexpected learnings from a wide variety of initial AI case studies, our panelists provide an insider's view of their results. By sharing their knowledge and learnings, our panelists hope to expand the industry's collective understanding of the AI/GPT landscape and set realistic expectations for the future. Viewers will gain valuable insights from actual project results.
FREE REGISTRATION – CLICK HERE TO REGISTER

By clicking "Free Registration" you agree to the Terms and Conditions and our Privacy Policy
WHEN
LIVE Webinar
Thursday, November 2, 2023
12:00pm - 1:30pm ET
9:00am - 10:30am PT

Add Event To Your Calendar
Login and password will be provided to all registered attendees prior to the webinar.