Upcoming Webinar
Operational Technologies That Are Changing the Built Environment: Cutting-Edge Operational Technologies – Case Studies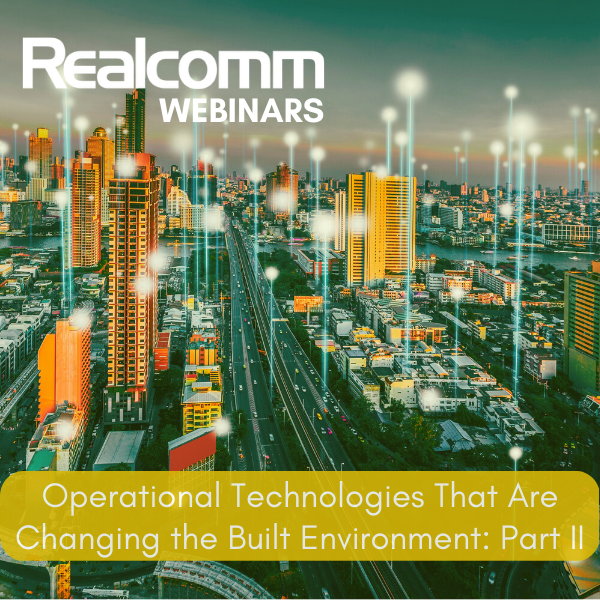 From new developments to historic structures, suburban offices to high-rise towers, rural open-air towns to 100-year-old walkable cities, technology is enabling a massive transformation all over the country. Evolving demands placed on all of these industry verticals require a thorough understanding of the available technologies necessary to meet net-zero carbon targets, guest and tenant safety, cybersecurity, health and wellness, diversity, inclusivity, and more. Tune into this webinar series to learn the very latest in sensors, IoT devices, access controls, and how other emerging technologies are changing the built environment.

This webinar examines several operational case studies that illustrate proven methods of identifying entry-ticket minimums, establishing a realistic ROI and obtaining project approval. Industry experts and vendor partners weigh in on implementation options, cost-saving opportunities and critical project milestones. Attendees benefit from a discussion of multiple perspectives on projects that have recently been completed or are currently underway.
WHEN
LIVE Webinar
Thursday, September 7, 2023
12:00pm - 1:30pm ET
9:00am - 10:30am PT

Add Event To Your Calendar
Login and password will be provided to all registered attendees prior to the webinar.