Upcoming Webinar
Mid-Year Trends and Course Corrections: Operational Technology Takeaways (Fireside Chat)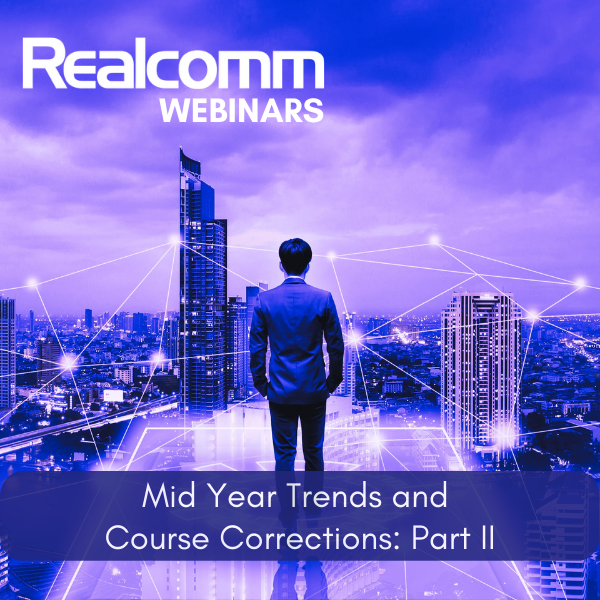 This webinar series closely examines our assumptions and expectations based on industry trends, market conditions, new directions, and innovative breakthroughs. Top thought leaders and vendor partners highlight surprising developments within the commercial and corporate real estate industries. They will examine key cause-and-effect actions within informational and operational technologies, business strategic adjustments, new software developments, and their observations at this year's trade shows, conferences and user group events.

This webinar examines the most interesting enterprise outcomes following the first half of a year that could be finding the commercial and corporate real estate markets in decline – possibly even in turmoil. Industry experts explore how the most influential technology partners are evolving their product offerings and how companies are leveraging technology to recalibrate their business priorities. Attendees who need to understand how the current market direction, technology course corrections and industry trends benefit by joining the live webcast where attendees can interact directly with the end user and vendor panelists.
WHEN
LIVE Webinar
Thursday, July 27, 2023
12:00pm - 1:30pm ET
9:00am - 10:30am PT

Add Event To Your Calendar
Login and password will be provided to all registered attendees prior to the webinar.