Upcoming Webinar
Cyber Workshop and Incident Response Planning: The Technology Perspective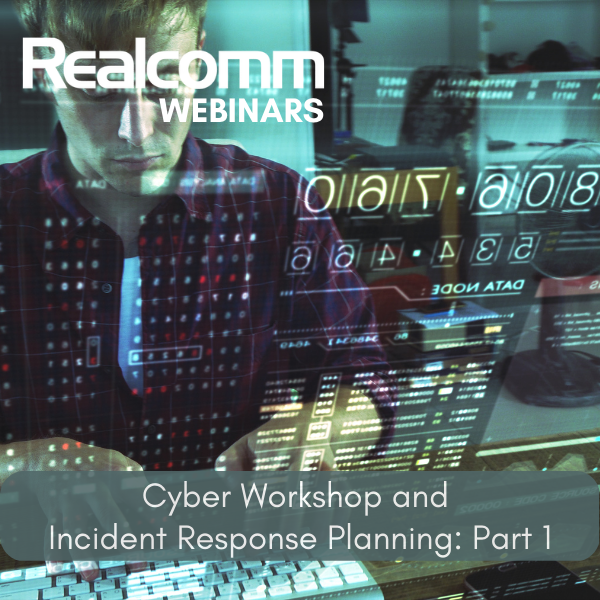 Establishing an effective cybersecurity program is one of the most critical functions in today's business environment yet many companies are still trying to figure out how to get started. Long gone are the days when having a basic technology-based business continuity and recovery plan was enough to satisfy investors and auditors. Companies must have a well-established, proven plan to protect and restore all business operations when needed, communicate to investors and tenants, and determine when paying a large ransom to unlock their data may be the only way to save their business. Learn how tabletop exercises are being conducted at all levels including IT, operations, legal, HR, accounting, marketing, and C-suite.

This webinar features a simulated cyber attack where attendees will learn the basics of conducting a realistic tabletop exercise from the IT and OT perspectives to develop a viable Incident Response Plan (IRP). Watch as team members make critical decisions on how to respond, who to call and when to escalate as time passes. Vendors and tech partners provide real-time guidance when they are contacted to assist the end users as they struggle to regain control of their corporate systems, data and building operations.
WHEN
LIVE Webinar
Thursday, May 11, 2023
12:00pm - 1:30pm ET
9:00am - 10:30am PT

Add Event To Your Calendar
Login and password will be provided to all registered attendees prior to the webinar.