Upcoming Webinar
Automating Everything to Combat a Looming Downturn: Driving Measurable Business Value – Case Studies (Part II)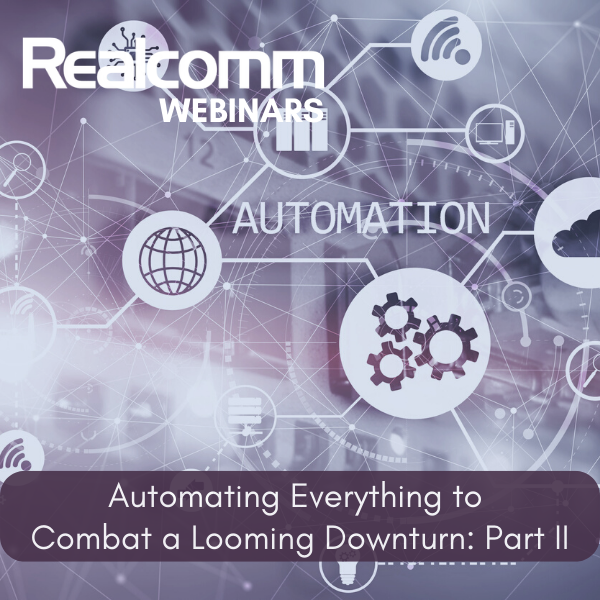 Today's available technology is driving measurable business value by automating a wide range of business processes. This allows companies to work more efficiently, reduce headcount where needed and better prepare for uncertain market conditions. From basic task automation to intelligent decisions using AI, ML, and RPA, manual, inefficient business processes are freeing valuable resources within every department. Companies that integrate their multiple data sources can perform more valuable analytics through effective role-based visualization techniques. The battle cry of "Automate Everything" is becoming a resounding call for senior technologists!

This session presents how today's technology and data designs have reduced time, effort and labor related to reporting and analytics. It examines several data integration case studies and discusses creative options for optimizing as many business processes as possible. Industry experts explore the latest in decision automation, process mining and content management, along with proven benefits and unrealized expectations. d labor related to reporting and analytics.
FREE REGISTRATION – CLICK HERE TO REGISTER

By clicking "Free Registration" you agree to the Terms and Conditions and our Privacy Policy
WHEN
LIVE Webinar
Thursday, April 27, 2023
12:00pm - 1:30pm ET
9:00am - 10:30am PT

Add Event To Your Calendar
Login and password will be provided to all registered attendees prior to the webinar.