Upcoming Webinar
Net-Zero Carbon Detection, Collection and Reporting: Carbon Accounting's Impact on the CRE Industry (Part I)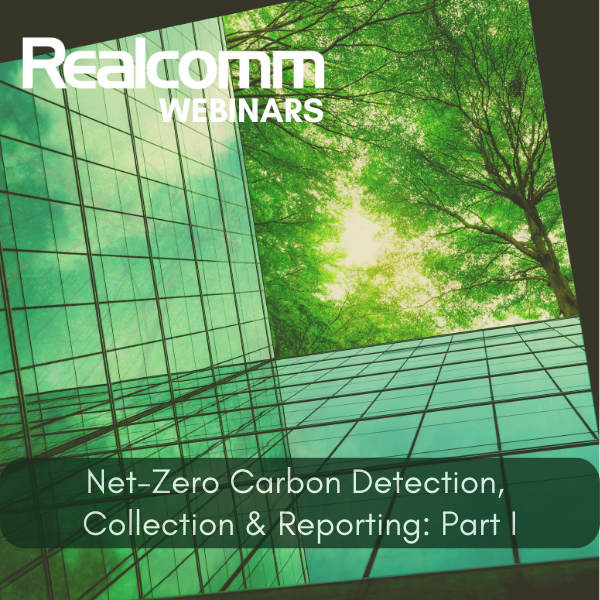 New and pending regulations have many businesses scrambling to get a basic understanding of net-zero carbon reporting requirements needed to measure their progress toward imposed 2030 and 2050 emission targets. Investors are seeking decarbonization details in their portfolios to make future investment decisions. Hundreds of new software products have been introduced in the last twelve months with developers hoping to gain recognition and market share. This series explores the basics of decarbonization and carbon accounting management to provide viewers with a clearer understanding of what is expected.

At this webinar, attendees learn the difference between Scope 1, 2 and 3 emissions along with carbon offsets and how they are being measured. Panelists explore (1) various carbon accounting methodologies and how to make accurate assessments in multiple business areas and (2) Science-Based Target Initiatives (SBITs) and how those relate to the CRE industry. Attendees get insights on new software products entering the market and how to make an informed selection.
FREE REGISTRATION – CLICK HERE TO REGISTER

By clicking "Free Registration" you agree to the Terms and Conditions and our Privacy Policy
WHEN
LIVE Webinar
Thursday, March 9, 2023
12:00pm - 1:30pm ET
9:00am - 10:30am PT

Add Event To Your Calendar
Login and password will be provided to all registered attendees prior to the webinar.