Upcoming Webinar
Enterprise Systems, Data Integrations & Industry Direction: Effective Data Architecture Strategies, Implementations & Integrations (Part II)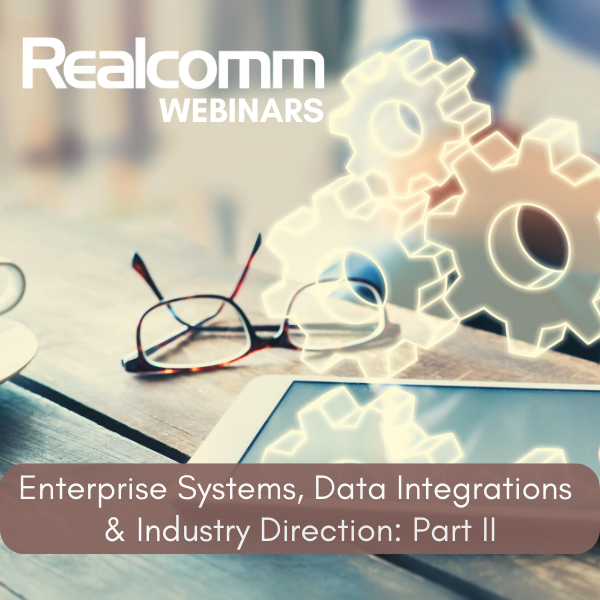 Commercial real estate firms, investment advisors, and corporate occupiers all rely on technology-enabled business processes to allow them to effectively manage their portfolios, develop efficient workflows and optimize business processes. Many are realizing that their enterprise systems are not providing the level of efficiency they need to navigate the expected business climate ahead. It is critical to understand the latest technological options available to companies to remove siloed barriers, eliminate system limitations, reduce headcount when needed, and prepare for uncertainty.

This session reviews and dissects successful enterprise architecture strategies that highlight the growing demand for effective workflows that maximize business process efficiency, accurately capture valuations, and more. Attendees will learn how effective (or not) AI, ML and RPA techniques have been in achieving predictive and prescriptive analytics.
FREE REGISTRATION – CLICK HERE TO REGISTER

By clicking "Free Registration" you agree to the Terms and Conditions and our Privacy Policy
WHEN
LIVE Webinar
Thursday, February 23, 2023
12:00pm - 1:30pm ET
9:00am - 10:30am PT

Add Event To Your Calendar
Login and password will be provided to all registered attendees prior to the webinar.