Partner Content
How Does Climate Change Pose as a Challenge for the CRE Industry?
September 14, 2023 | LightBox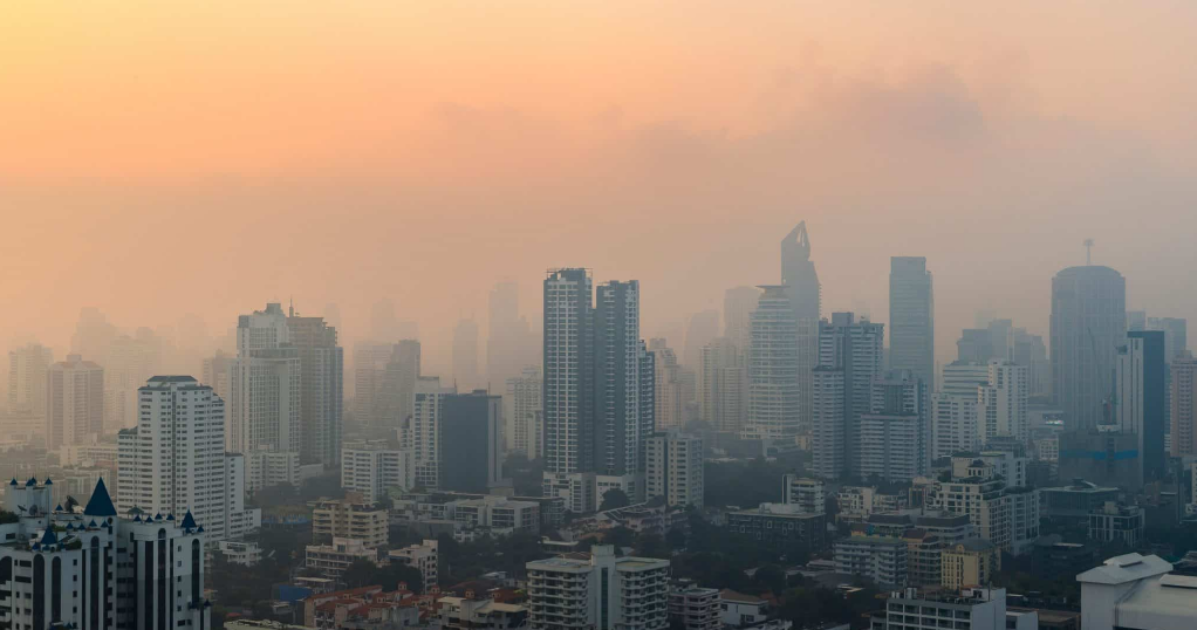 Dealing with climate change may be the next major challenge for the CRE industry.
Climate change is of growing concern to the commercial real estate industry, prompting efforts to understand and mitigate the risk.
Building climate risk into underwriting is not yet widespread, but this is likely to change as awareness increases.
Real estate is a major contributor to climate change, primarily through the manufacture of construction materials and the energy consumption of completed buildings.
How does climate change affect the CRE industry?
Climate change was long seen as a peripheral issue for commercial real estate, but this is starting to change. Investors are increasingly required to sign net-zero commitments, regulators have developed stricter reporting standards, local and state governments have passed emissions laws, and tenants want to live in sustainable buildings.
The consequences of climate change risks are clear: regions across the country face extreme heat, potential grid failures, wildfires, flooding, destructive storms, and other risks. As the number of these severe events grows in frequency, climate risk has taken on new importance with asset managers, property owners and investors, who are beginning to understand the impact extreme weather events can have on property risk and valuation.
The potential growth in risk exposures to climate change and the resulting insurance claims will increase risk-based premiums, affecting the affordability and availability of insurance coverage for climate-related hazards.
Awareness of climate risk is growing but is not yet widespread
Nearly one-quarter (22%) of the respondents to a recent LightBox market sentiment survey said climate risk plays a "very important" role in commercial real estate deals today, and another 32% see a "somewhat important" role. Environmental consultants directly support investors and lenders with risk analysis, so it is not surprising they gave climate risk a higher level of importance (24%) than field appraisers (20%), investors (18%), and brokers (15%).
According to the LightBox 2023 Mid-Year Sentiment Report, approximately 15% of environmental consultants are being asked to conduct climate risk screening for clients, but many noted climate risk is a location-specific issue and more likely to impact projects in coastal areas due to growing attention on rising sea levels. Among the drivers of activity are the Department of Housing and Urban Development and Federal Housing Administration projects, as well as projects in the multifamily sector. The most common types of climate risks being assessed today are flood and wildfire risk. Other risks being assessed involve seismic events, extreme heat or cold, tornados, and hurricanes."
The report says building climate risk into underwriting practices of investors is still not widespread. More than half (or 55%) of investor respondents don't see greater importance placed on climate resiliency during underwriting, although another 40% are discussing it. Only 4% already have Property Resiliency Assessments (PRAs) performed during due diligence. This situation will likely change as awareness increases and new tools and models for estimating a property's exposure to climate risk become more widely used.
There is a sense of urgency in the commercial real estate industry regarding what's known as "the climate transition," the period from now until 2050 during which climate scientists predict we will feel not only the physical effects of climate change but also economic, social, and regulatory changes. The climate transition creates the need to future-proof portfolios and find opportunities to create fresh sources of value.
The combination of an economic transition and the physical risks of climate change has created a significant problem of potentially mispricing real estate across markets and asset classes. Researchers found climate risk could reduce annual returns in a diversified equity portfolio by as much as 40 percent toward the end of the decade unless steps were taken to mitigate the risks.
Using data to navigate the climate change challenge for CRE
Building climate intelligence into real estate properties is essential to create value and differentiation and to respond successfully to climate change. According to a 2019 International Energy Agency study, real estate accounts for approximately 39 percent of total global emissions. Eleven percent of these emissions are generated by manufacturing construction materials such as steel and cement; the remainder come from the energy buildings generate and consume.
Many banks and other lending institutions are conducting stress tests to determine a property's climate resilience and stability before approving loans. Real estate professionals can make the climate transition work in their favor incorporating risk assessments into asset and portfolio valuations. This means analyzing as much data as possible to completely understand the parcel, property, regional climate, and any environmental risks.
Traditionally, finding climate data about a parcel meant starting with an address. But to get a true picture, an address isn't enough—it is necessary to understand the hierarchical levels of a property, such as how many units, how many buildings, how the parcel is assembled, and more. Is a parcel located on a designated flood plain or other type of land which could exacerbate climate-related risk? If so, have steps been taken to prevent potential problems? Reliable data from the widest possible variety of sources can provide the answers.
As climate change continues to affect just about every area of commercial real estate, developing solutions to the growing challenge will be among the industry's most important tasks. To learn more or find out how LightBox can help, please contact your representative for information or a demo.
For a more in-depth understanding, read the LightBox 2023 Mid-Year Sentiment Report, you'll gain insights from commercial real estate industry experts on the critical role of technology in solving business challenges, the use of new AI applications like ChatGPT, and the growing importance of climate risk in dealmaking.
This Week's Sponsor
LightBox is a leading location data and technology provider. Through our years of collecting and standardizing disparate datasets, our customers can easily access best in class data and drive insights from one source. More info: www.lightboxre.com
Read Next