Feature
Understanding and Improving Customer and Business User Experience: The IT Path Out of Firefighting Towards Business Partner
September 14, 2023 | Joseph Martino, VP, IT, Primaris REIT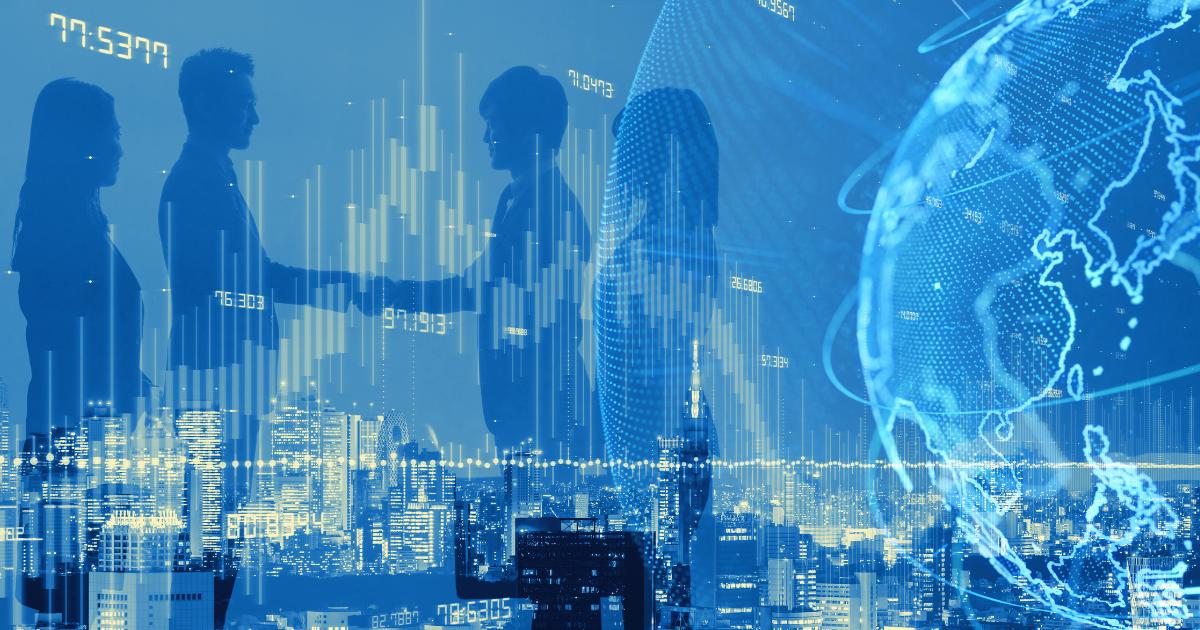 When it comes to a successful End-User Experience, look no further than the business handbook, where years of effort have been focused on retaining and growing a customer base. With the birth of NPS or Net Promoter Score, a gold standard customer experience (CX) metric, countless organizations have made investments across their organizational footprint to improve their metric and customer perception. IT teams should act no differently.
Drawing parallels to everyday business practices and bringing them into IT can be an effective means for creating a meaningful customer experience, optimizing your IT offering. Sometimes we are so immersed in KTLO (keeping the lights on) that we forget IT has much more to offer. IT has a real opportunity to partner with the business teams and do so with best-in-class service! We can help raise the posture and maturity of all departments, bring in new operating capabilities and move the organization forward.
Success starts by nurturing the non-technical skills. Look no further than some of the key business departments that IT works with every day for their methods of interacting and understanding the organizations customers. Use them as a guide.
Let's start with Marketing. The Marketing handbook contains the framework and strategies that can be used to promote IT products and services. Just like any brand, IT should perform the following:
Market research using surveys
Customer [end-user] profiling by reaching out early and ongoing
Promotion through constant communication
Distribution of engaging and relevant learning content using omni-channel delivery focused on end-user needs
Use market research to gather an understanding of both the past and present innerworkings of the organization including departmental culture, silos, cross-departmental relationships, current and past IT sentiment trends. These learnings will provide guidance for the components of a SWOT analysis, an invaluable tool that can be used to visualize and uncover insights into organizational Strengths, Weaknesses, Opportunities, and Threats leading to fresh insights and ideas. Findings should be used to guide the IT roadmap.
When performing end-user profiling, find business influencers and foster relationships with them since these employees will promote your IT brand and advocate for your team. These influencers can be leaned on for insights and help during times of change when user adoption is needed. Questions to answer when profiling to gain perspective:
Who are the employees that need priority service and support?
What type of technical capabilities do the end-users have?
How about levels of patience? Propensity for change?
What are the user expectations as it relates to the services provided?
Learn from the Sales organization. Let the organization know who you are. Network with business team members and leaders across the business. Develop trusted relationships with your users; these relationships inherently create a referral network that will serve your brand across the organization. Offering up support, even when not solicited, is a great way to emphasize a service culture and build on relationships in the making. Be present and interact frequently, removing any silos between IT and the business. IT should be seen as a means to efficiency and productivity, not a blocker, providing continuous value to the organization. Being a trusted business partner is hard work; it requires consistency, an open-door policy and elicitation of honest feedback.
Use tools from the Product and Development team. They use agile methodologies, value iteration and flexibility, delivering products (software or system capabilities) with utility – quickly and often.
When implementing new technologies with business process redesign, create the means for effective communication of project deliverables. Use prioritization meetings and work with the business to prioritize IT projects. Use MVPs (Minimum Viable Product), POCs (Proof of Concept), UATs (User Acceptance Testing), Wireframes and Mock-ups (both loose visuals for an understanding of look and feel) to show the "Art of Possible" and to deliver on your customers' requirements. These methods elicit feedback to maintain alignment during the delivery process.
Projects evolve, scope changes, requirements are refined – stay in touch with the business throughout and, if necessary, pivot or put the brakes on something that may not meet business goals and shouldn't have made it out of ideation. Get to that answer quicker with the above methods.
IT and Business Alignment: How well do you understand the industry your organization is in? Many times, we get stuck in the technical aspects of our roles, but it's imperative to stay in the know and understand the underlying business we are supporting. Early on, in roadmap planning, hunt down business metrics and goals of your organization (some are published, others need some work to uncover):
Find the business metrics used by your business team peers to manage company performance.
Understand what impacts IT can have on these metrics both supportive and conflicting.
Understand the goals and strategy of the organization.
Map IT and Business priorities; correlate all initiatives on your roadmap to business goals and strategy (categorize and capture it within roadmap documents or artifacts).
If there isn't a clear link, then either it's not a business priority or a very distant supporting initiative and likely can be de-prioritized.
One-page project highlight slides are a great way to present and summarize a single or roll-up of similar initiatives in the language of your audience emphasizing expected business benefits.
An initiative such as "Delivering Essential Reporting to Major Business Departments" can be promoted as an initiative that will minimize manual work compiling and collecting data for analysis as a primary driver. It will also improve master data quality, speed up data-driven decision making and improve transparency, trust and data governance. Near real-time reporting, always accessible and improved reporting capabilities require not only the final visualizations but also a sound data architecture, new technologies, data governance committee members, and training. Wrap all this info up into an easy to read, visually pleasing slide and it will help IT align with business peers. Add in timeline, project risks and budgetary needs and the business can see the concise vision-on-a-page. Do this for major initiatives and combine them into a summary roadmap to help communicate your strategy and your execution plan.
If you haven't already, create an IT specific mission and vision. Align them with the mission and vision of the organization. They should appear frequently in presentations and reflect a customer-oriented sentiment. Focus on quality, agility, innovation, empowerment or what is needed by your organization from IT.
Another great way to communicate how IT operates is through a set of Guiding Principles which not only steer the team but also promote and provide clarity on the objectives of IT for the business.
The principles should be memorable as they not only help guide your team but also become a frame of reference when discussing strategy and roadmap with the business. Principles can include:
High-level preferences regarding cloud vs on-prem, capex vs opex, insource vs outsource paradigms
A budget KPI showing fiscal responsibility
Any IT cultural highlights (maybe Risk, Change, Security or ESG "aware")
Business user experience must be emphasized in all aspects of IT service and products. Leveraging the above practices will improve customer satisfaction, create meaningful experiences and deliver value to the organization.
Finally, take a pause from KTLO, make time to talk to your customers, and ask how you can improve the IT services you provide to them. One last action that I can assure you will have an immediate positive impact on the NPS of IT Services by business users, is so simple yet so effective: A Survey. List your services and ask which are the most important to improve. Action your customers prioritized suggestions and you will continue on a path of trusted business partner!
This Week's Sponsor
LightBox is a leading location data and technology provider. Through our years of collecting and standardizing disparate datasets, our customers can easily access best in class data and drive insights from one source. More info: www.lightboxre.com
Read Next