Feature
Triovest | 1, 2 & 8 Prologis Blvd: Data Intelligence Makes Smart Buildings Smarter
February 2, 2023 | Realcomm Staff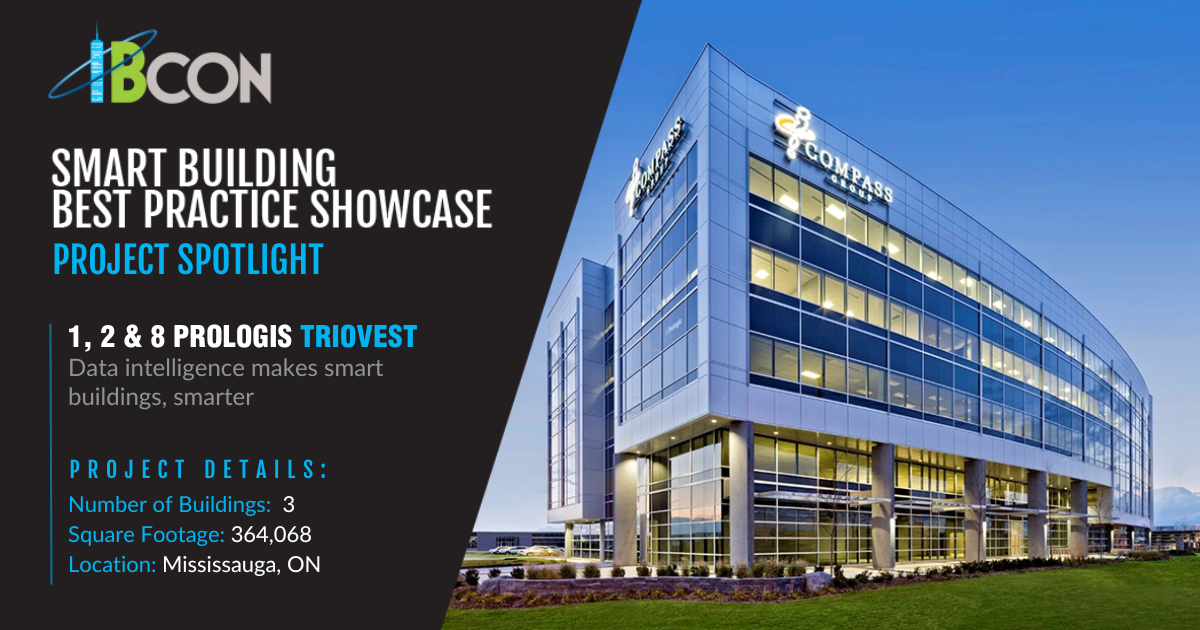 The IBcon Smart Building Best Practice Showcase is an annual event held at the Realcomm | IBcon conference where real estate leaders present their most innovative, technology driven commercial and corporate real estate projects.
Triovest is one of the largest privately-owned commercial real estate companies in Canada,
managing more than 45 million square feet of real estate assets for institutional and private investors. The company has over 25 years of experience and has grown into a fully integrated commercial real estate investment and development firm. The properties at 1, 2 & 8 Prologis Boulevard are located in Mississauga, Ontario and are representative of the value and performance of the buildings fulfilling Triovest's vision. The site's sustainability features and ongoing innovation has produced industry-leading certifications including LEED, WiredScore and BOMA BEST Gold. Data intelligence and analytics drive energy reduction at these top-performing buildings.
This Week's Sponsor
In over 1,200 buildings, Ecopilot® has reduced energy consumption and cost savings to building owners through innovative, user-friendly, AI-powered technology, that works intuitively to deliver intelligent control of heating, cooling, and ventilation systems. Ecopilot®'s autonomous Cloud solution generates up to 40% annually in savings with a simple payback of just three years. No fee installations, savings guaranteed.
Read Next