Feature
Public Services & Procurement Canada | Smart Buildings Initiative
January 5, 2023 | Realcomm Staff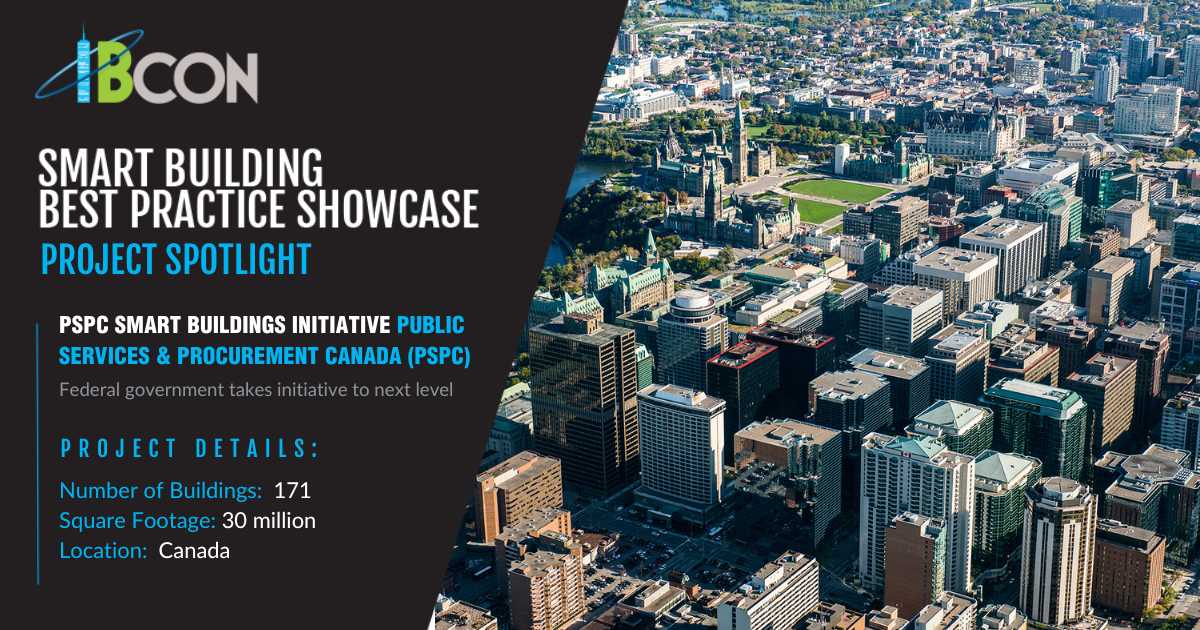 The IBcon Smart Building Best Practice Showcase is an annual event held at the Realcomm | IBcon conference where real estate leaders present their most innovative, technology driven commercial and corporate real estate projects. These projects demonstrate leading-edge technologies and vision for intelligent and adaptive design that is transforming the next generation of IT-enabled real estate. The Weekly News Briefing will feature a unique Showcase project each week.
Public Services and Procurement Canada (PSPC) launched a national Smart Building Initiative (in 2015) to reduce the energy consumption and greenhouse gas emissions of their real property portfolio.
Presently, Smart Building Services (provided by three vendors) is implemented in 102 of PSPC's largest crown-owned buildings across Canada. By using data analytics technology to monitor Building Automation Systems, local site teams and regional energy managers across the country are improving the operations and maintenance of their buildings. PSPC is also piloting occupancy solutions to inform portfolio management decisions, by identifying buildings which may not be fully utilized. Further energy, greenhouse gas and energy cost reductions can be obtained by optimizing the amount of square area required by PSPC for its federal government clients.
This Week's Sponsor
RealFoundations is the world's foremost professional services firm focused solely on the real estate industry. Through our delivery of Management Consulting and Managed Services, we help companies that develop, own, operate, service or invest in real estate make better, more profitable decisions. We are proud partners to over 450 real estate companies around the globe, providing accelerated solutions that solve real estate's most complex challenges. We Make Real Estate Run Better. Visit www.realfoundations.net for more information.
Read Next