ADVISORY NEWSLETTERS

Vol. 19 No. 25 – 6/20/2019
Congratulations to Our 2019 Digie Award Winners!
Realcomm Staff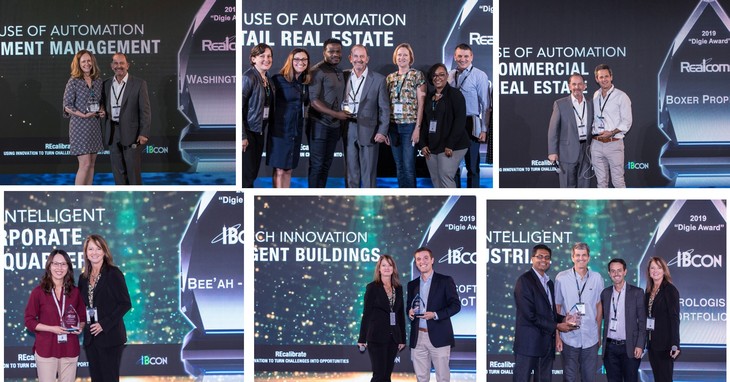 The Digie Award winners were announced at the Realcomm | IBcon 2019 conference on June 13 at the Music City Center in Nashville. For the past 21 years, these awards have recognized those companies, real estate projects, technologies and people that have gone above and beyond to positively impact our industry using technology, automation and innovation.
Following are the 2019 Digie Award winners:

REALCOMM
BEST USE OF AUTOMATION
Property/Facility Management:
Urban Edge Properties
Effectively transformed digital processes and differentiated themselves in the industry as an innovator

Pioneers in the Integration of budgeting and forecasting through MRI IM with Spreadsheet Server

Created an innovative automated process for recoveries and accruals and integrated the lease process into their ERP
Commercial Services: Cushman & Wakefield
Has a CEO who "gets it" and understands the importance of technology; drives tech initiatives from the top down

Early recognition of the role Commercial Real Estate service providers can play in accelerating PropTech startups in real estate and construction tech

Continued commitment to exploring innovative strategies while working with large, progressive corporate clients
Commercial Real Estate: Boxer Property
Introduced AI into the company in multiple areas, including successful deployments of a machine learning pilot with AWS and a data platform leveraging IBM Watson

Innovative use of Natural Language Processing for Resume Reviews and Work Order Management

Successfully implemented Blockchain technology to optimize real estate operations
Commercial Real Estate: Blackstone
Relentless focus on driving innovation in Commercial Real Estate processes through the use of technology

Entire organization looks at technology as a means to drive strategy, rather than just a process improvement tool

Instrumental in helping generate and nurture some of the most successful technology start-ups of the past decade
Retail Real Estate: Brookfield Properties
Built an integrated, automated, and responsive hybrid cloud Analytics and BI platform to extract and integrate data from various transactional systems, IoT devices, and 3rd party data sources

Successfully built a data strategy to drive actionable insights into the optimal retail tenant mix that matches demographics and location profiles

Developed an internal innovation program and sandbox test environment to create a user-friendly interactive-visual dashboard and reporting tool
Retail Real Estate: Inland Real Estate Group
Embraced cloud and advanced analytical technologies to deliver expert insights to the right stakeholders at the right time

Piloted Machine Learning-based Budgeting and Forecasting and Robotic Process Automation for Acquisition Leads

Developed a comprehensive Data Warehouse featuring voice analytics through Amazon's Alexa
Corporate Real Estate: Deutsche Bank
Early and aggressive adopter of next generation integrated data architecture for Corporate Real Estate planning and operations

Extraordinary willingness to educate and share ideas, experience and best practices with the industry

Continual focus on operational improvement and the integration of next generation technologies to support their corporate real estate portfolio
Investment Management: Washington REIT
Developed a cross-functional committee to drive information and analysis needs for the company

Successfully implemented a unique and innovative technology strategy to dramatically improve internal communications at the company

Implemented a change management initiative that included its own logo and emphasized how the entire company had come together to make this vision a reality
Architecture: KPF
Leveraged urban data analytics for informed decision making in the design of buildings and cities for people

Developed advanced methodologies for visualizing data analysis, displaying data to be accessible and understandable

Innovative use of VR to enable real-world and model-scale immersion of their architectural designs
BEST TECH INNOVATION COMMERCIAL/CORPORATE REAL ESTATE:
Anaplan
Pioneering the efforts of forward-looking analysis for Commercial Real Estate

Collaborative solutions for deal diligence, deal analysis, life cycle analysis, valuations/ forecasting and investor relations and reporting

Revolutionized the way corporate enterprises look at collaborative financial planning and long-term forecasting
Reonomy
Leveraged big data, partnerships and machine learning to connect the fragmented, disparate world of Commercial Real Estate

Developed proprietary algorithms to provide accurate CRE data via web application, data feeds and APIs

Developed a standard to enable easy linking of related data across data silos within an organization and for sharing across organizations
NEW! YOUNG INNOVATOR AWARD:
John Fitzpatrick
Valued and respected technology leader in the Blackstone Innovations and Infrastructure group

Demonstrated a continued willingness to consider, vet, evaluate and implement early adopter technologies and concepts

Widely viewed by peers as a thought leader and visionary on technologies impacting Commercial Real Estate
JULIE DEVINE DIGITAL IMPACT AWARD:
Art McCann
Has served Highwoods as a strategic partner, developing key business goals, objectives and initiatives, as well as facilitating cross departmental collaboration

Worked tirelessly to integrate business operations and technology at Highwoods, driving process efficiencies and increasing productivity

Has consistently been willing to share both successes and challenges with the industry in order to advance the conversation, especially in his current role as an Executive Board Member of the RECC
Patrick Ghilani
Architected and implemented a successful strategy to re-establish MRI as a market leader

Has aggressively built a partner ecosystem and is continually acquiring synergistic companies to enhance their competitive position

Valued as a consistent thought leader and client-focused visionary dedicated to raising the bar on industry best practices
LAUNCHPAD SHOWCASE AWARDS
Audience Favorite: Spatial.ai
Judges' Favorite: Spatial.ai
IBCON MOST INTELLIGENT BUILDING PROJECTS
Office Building: 151 North Franklin | Chicago
Best-in-class telecommunications services, based on a modern and resilient infrastructure that can handle diversity of providers and offers highly flexible and scalable connectivity

Cloud-based intelligent building platform with mobile and web interfaces that integrate building technology systems to allow occupants to interact with the building, resulting in improved operational productivity and enhanced tenant engagement

Exceptional occupant experience including destination dispatch elevators, live visibility to fitness center equipment availability, self-service capabilities for room booking, visitor management and more
Office Portfolio: Dexus
Early pioneer of tenant experience concept with Dexus Place, proving that focus on experience would generate a measurable ROI

Continually testing and implementing best of breed, cybersecure, smart building access control and management solutions in both new and existing buildings

Created an elite partnership with Yardi, effectively leveraging all modules of the Yardi suite to maximize enterprise cost/benefit
Corporate Headquarters: Bee'ah | Sharjah
JCI Digital Vault and Microsoft's Azure IoT co-join their respective vision to create the smartest building in the Middle East

Intelligent concierge capabilities will engage visitors and employees to help locate available meeting spaces, book appointments, give directions, hail rides and support day-to-day tasks

Will be fully powered by renewable energy and optimized for the sustainable use of resources to have zero net energy consumption and achieve a LEED platinum certification
Corporate Headquarters: ExxonMobil | Spring, TX
Created an automated, algorithm-based room booking system that also collects utilization data, providing the information needed for better design decisions and build strategies for future workplace development

Incorporated 20+ disparate systems into a single solution, enabling real-time monitoring and control from a single command center

Sustainability touches all aspects of the campus including energy and water efficiency, land management, building and facilities programs and transit
Retail: Macerich Portfolio
Successfully launched BrandBox, a new turnkey approach to physical retail for digitally native brands to open and operate stores, and develop the playbook to scale offline as a complement to e-commerce growth

Smart Building Management system has direct integration with five separate property systems including Yardi, Okta and IWMS

Haystack tagging, mobile-capable graphics and an intuitive user interface give users at the property level the ability to take the system into control rooms and equipment spaces, encouraging deeper use of the system
Specialty: Jewel Changi Airport | Singapore
Visitor experience includes WiFi, free power bank loans, napping and showering facilities and also serves intermodal transfer passengers on their way to the Port of Singapore for cruise and ferry services

Travelers experience a 130-foot rain vortex harvested from rainwater providing unique experience for travelers while dampening noise from aircraft in a five-story tall forest alley of 2,500 trees and 100,000 shrubs

Features an immersive experience studio, utilizing technology to present a diverse mix of unique experiences under one roof, including interactive games, projection storytelling, immersive shows and a gallery exhibit
Industrial: Prologis Portfolio
Established Prologis Lab, a 15k SF industrial innovation center in San Leandro, CA, used for the testing of emerging technologies

Created a virtual data lake and migrated the in-house data warehouse into the cloud

Developed a customer experience platform that connects clients with services and products they need to run their Prologis logistics space efficiently
Multifamily: Tribeca | St. Louis
Leverages smart home devices, including voice-activated assistants, for enhanced tenant experiences

Introduced a robot concierge that offers secure delivery services right to the tenant's door

Offers high-speed WiFi inside apartments as well as in communal areas, such as the co-working space
Mixed Use: Kimco Realty - Dania Pointe | Dania Beach, FL
Incorporates an advanced full fiber to the edge technology infrastructure to provide the fastest internet speeds available and allow for a myriad of new innovative devices controlled by smartphone technology

Provides occupants with a complete digital experience for a smart and sustainable community

Extensive use of large format digital media for both marketing as well as customer and tenant experience
College Campus: The University of Iowa
Data-driven post-occupancy commissioning, reducing future maintenance overhead and improving the performance of capital projects

Identified issues across 7,000 monitored instruments in one year which resulted in $900,000 in realized energy savings

Enhanced occupant experience for those who do and do not call in complaints through the support of a program that helps the team to respond to occupant comfort fault requests
City | State: New York City
Implemented the COSMOS project, aimed at design, development, and deployment of a city-scale advanced wireless testbed in order to support real-world experimentation on next-generation wireless technologies and applications in the city

Established co-development programs that bring together residents, non-profit and service providers, educators, and tech companies to help address community identified concerns with cutting-edge smart city technologies and new business models, seeking to solve the neighborhood's self-identified needs using "innovative solutions"

Formally launched the Cities Coalition for Digital Rights, a joint initiative to promote and track progress in protecting residents' and visitors' digital rights
BEST TECH INNOVATION INTELLIGENT BUILDINGS:
Microsoft Azure IoT
By building on an IoT platform that is spanning cloud, OS and devices, Microsoft Azure IoT is accelerating smart and secure building programs that improve operational and managerial efficiencies

Purpose built for robustness, security and agility, Azure IoT smart building solutions strengthen the connection between the intelligent cloud and the physical world

With the support of an impressive partner-ecosystem, Microsoft Azure IoT provides a growing portfolio of spatial intelligence offerings, including Azure Digital Twins, Azure IoT Edge, Azure Maps, Azure Machine Learning, and Azure Sphere
Join
On-demand single point of contact digital services, built on a private, secure fiber-based network, combined with strong user authentication and an integrated, advanced next-generation firewall

Offers direct fiber access to many of the key cloud service providers including Azure, AWS and Google Cloud, and VPN management creates a secure, non-hackable path between WiFi and wired Ethernet devices and the corporate network

Provides high throughput, high availability, low latency, elimination of network egress charges, and security and freedom from hacking due to direct connections that are not connected to or visible from the public Internet
JULIE DEVINE DIGITAL IMPACT AWARD:
Paul Maximuk
Has tirelessly shared his vision, passion and experience with the industry and continues to offer his time and insight to others

Took personal risk by introducing cutting-edge smart building technology to a large global corporate portfolio and implemented innovation at scale that advanced the industry

Has been instrumental in effectively articulating the business value of complex new technologies to leadership and has driven the change management necessary for successful implementation
Charles Meyers
Has consistently been willing to share both successes and challenges in order to advance the industry's adoption of intelligent and secure building technologies

Continues to influence the industry by example and through his leadership role as an Executive Board Member of the RECC to enhance cybersecurity readiness of building control systems

Demonstrated passion and vision inside a large organization and successfully navigated both the technological and change management aspects of digital transformation
Congratulations to the 2019 Digie Award winners and nominees for your contributions in positively impacting and furthering our industry. Special thanks to RealFoundations for sponsoring the Realcomm | IBcon Digie award ceremony this year and being an avid supporter of Realcomm since 1999! To watch the award ceremony, visit: https://youtu.be/PQ-zP41GVpE.
This Week's Sponsor
Yardi® develops and supports industry-leading investment, property management and energy management software for all types and sizes of real estate companies. For the energy market, the Yardi Pulse® Suite helps manage costs, consumption and sustainability initiatives. Yardi is based in Santa Barbara, Calif., and serves clients worldwide. For more information on how Yardi is Energized for Tomorrow, visit yardi.com.
UPCOMING REALCOMM WEBINARS
REAL ESTATE INFORMATION MANAGEMENT - Insight, Analytics, Artificial Intelligence and More - 2/4/2020
Data runs almost every aspect of our lives. Making good business decisions as a real estate organization, whether on a small scale or for an enterprise-wide initiative, requires an ever-deeper understanding of individual assets, portfolios and shifting markets. In order to gain this level of information insight in today's complex, connected world, a sound data strategy based on a high-performance blend of business intelligence, analytics and data science, must be set. This webinar will review best practices on developing a comprehensive data architecture, the integration of internal and external data sources, advanced analytics, and how Artificial Intelligence and Machine Learning can be applied to these processes. Case studies of Real Estate Companies who leverage data successfully to gain actionable insights will be presented.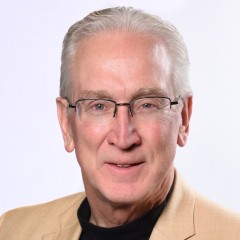 Chuck Niswonger
NiceNets Consulting
Chuck Niswonger
President
Chuck Niswonger has over 30 years of successful leadership experience in technology-related roles that range from operating his own consulting company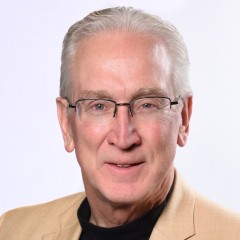 Chuck Niswonger
President
NiceNets Consulting
Chuck Niswonger has over 30 years of successful leadership experience in technology-related roles that range from operating his own consulting company (www.nicenets.com) to directing the IT strategy of a real estate investment management firm to manufacturing and technology-enabled education. Chuck has also been the chair of the Realcomm Investment Management (IM) Advisory Council for the last ten years, managing content selection for the conference educational sessions, IM forums, workshops and webinars.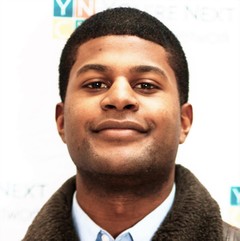 Julien Ragbeer
Oxford Properties
Julien Ragbeer
Data Scientist / Data Engineer, IT
Julien Ragbeer is a Data Scientist/Engineer in the IT group of Oxford Properties. He is responsible for some of the machine learning based application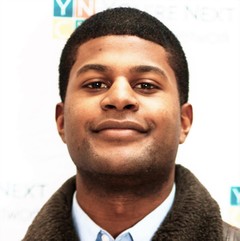 Julien Ragbeer
Data Scientist / Data Engineer, IT
Oxford Properties
Julien Ragbeer is a Data Scientist/Engineer in the IT group of Oxford Properties. He is responsible for some of the machine learning based applications in production, analysis of data workflows and pipelines and proposing the use of scalable and innovative solutions that align with business needs. Julien is a proponent of open source software and initiatives.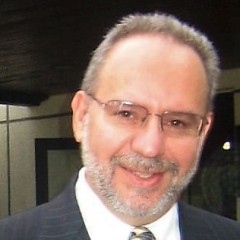 Rudolph Reagin
Deutsche Bank
Rudolph Reagin
VP, Corp Services Program Lead
Rudy Reagin is the Global Programme Lead for Deutsche Bank's Corporate Services. With more than thirty years of experience in IT, Rudy is currently re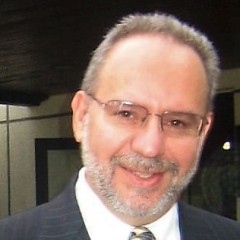 Rudolph Reagin
VP, Corp Services Program Lead
Deutsche Bank
Rudy Reagin is the Global Programme Lead for Deutsche Bank's Corporate Services. With more than thirty years of experience in IT, Rudy is currently responsible for the application architecture that supports lease administration, facilities management, space management, security operations, and a wide range of business services. In recent years, Rudy has driven a data warehousing and BI project that successfully integrates information from a range of sources to facilitate performance monitoring and decision support.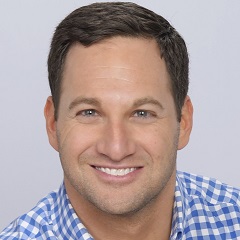 Kevin Shtofman
NavigatorCRE
Kevin Shtofman
Chief Operating Officer
Kevin is the Chief Operating Officer of NavigatorCRE and oversees global enterprise engagement.Prior to joining Navigator, Kevin's 16-year career incl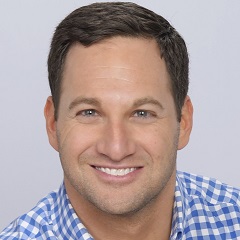 Kevin Shtofman
Chief Operating Officer
NavigatorCRE
Kevin is the Chief Operating Officer of NavigatorCRE and oversees global enterprise engagement.Prior to joining Navigator, Kevin's 16-year career includes positions at Deloitte, EY, and Morgan Stanley. Most recently he served as a Global Technology Strategy Lead at Deloitte, advising real estate developers, operators, and investors, with clients across 4 continents. Kevin is recognized as one of the leading commercial real estate tech executives in the industry and a noted speaker, author and blogger within the growing Proptech sector. He has spoken at conferences around the world on next generation real estate technologies like Machine Learning, Cognitive Automation, and Blockchain.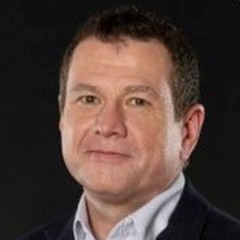 Andy Birch
Director of Product Marketing
Andy Birch is an experienced business software professional with a unique blend of marketing, technical, industry, product and sales expertise. Proven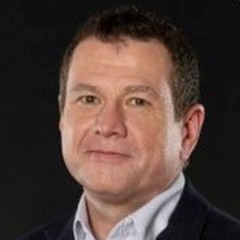 Andy Birch
Director of Product Marketing
MRI Software
Andy Birch is an experienced business software professional with a unique blend of marketing, technical, industry, product and sales expertise. Proven success in delivering sales and marketing programs that achieve game-changing results. Particularly strong at taking complex issues and turning them into understandable value propositions for customers and partners.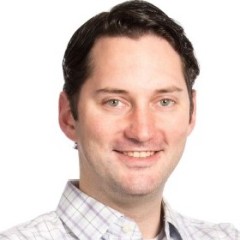 Rick Ferrino
Chief Data Officer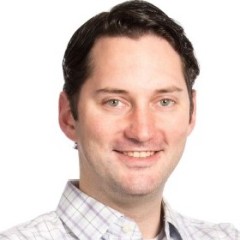 Rick Ferrino
Chief Data Officer
VTS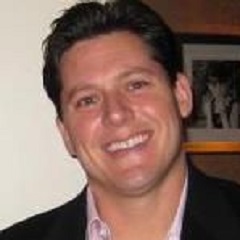 Brett Sample
Vice President
With over 25 years industry experience, Brett Sample joined Tango in 2014 and has led the effort to design and create the company's cutting-edge Space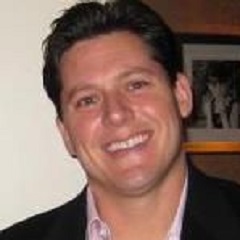 Brett Sample
Vice President
Tango
With over 25 years industry experience, Brett Sample joined Tango in 2014 and has led the effort to design and create the company's cutting-edge Space Management application. Prior to joining Tango, Brett worked for many of the major IWMS, CAFM and CMMS providers in the market and started SpacePlanFM. At SpacePlanFM Brett provided consulting, implementation and support to clients in over 40 countries and implemented over 200M Square Feet of Space, Facilities and Lease Management.