ADVISORY NEWSLETTERS

Vol. 19 No. 6 – 2/6/2019
The Enhanced Occupant Experience – Taking Buildings to the Next Level!
Howard Berger, Managing Partner, Program Director, Realcomm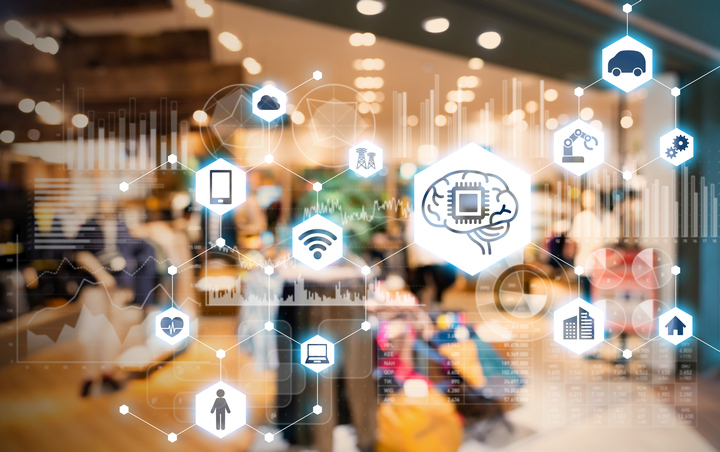 Companies today are under constant pressure to create competitive advantage in their respective markets, and that competitiveness extends to their unique company brand and culture. Efforts to create the 'ideal workplace' have given rise to the experiential phenomenon for visitors and employees.
In the same way that consumers now expect technology to offer a seamless, enhanced shopping or entertainment experience, employees seek out companies that can offer a digital workplace that responds to their needs and perhaps even anticipates them while promoting productive work activities. There are now a host of technologies that we can use to manage, monitor, analyze and improve on experience initiatives.

This is a relatively new concept, which began with the idea of allowing building occupants to take more control of their building by making micro-adjustments to room temperature using an app on their mobile phones. The other big driver was mobile user management of meeting/conference room bookings.

As these early mobile applications became more common, they effectively put more power in the hands of the occupant, such as digitally reporting maintenance issues from their mobile phone and other similar tasks. From that beginning, it was a short leap to the creativity we see now around developing applications; suites of services and functions that enhance that occupant experience in unanticipated ways.

From a technology standpoint, a lot of the experience phenomenon crosses the lines between design (both architectural and interior design) and the technologies to support experience (UX/UI, integration strategy, etc.). This is because there's just no way you're going to have a good experience in a traditional cubicle office, no matter what you put there; it is the same with outdated analog business processes.

Organizational initiatives in Experience Design and Design Thinking are helping companies understand the nuance of the experiences they are trying to create and to really understand, at a very granular level, peoples' needs and desires. The big data analytics from the sensors and other technologies to monitor occupants' behavior have increased our knowledge in a measurable way about user preferences and behavior patterns.

Some of the major elements of experience still draw on timeless architectural efforts to design a space that is welcoming to human sensibilities: the orientation of the building, the use of natural light and landscape to bring nature in and comfortable furniture that is not only functional but conducive to collaboration and creativity. The technology basics are of course a must, such as very reliable WiFi and cellular for uninterrupted service. Additionally, privacy spaces and designated quiet areas are important.

New technology continues to improve on these ideas by making the visitor and employee experience immersive, intuitive and interactive.


For example, the 151 Franklin building in Chicago has a mobile app that offers an interesting amenity. From a pre-set geofence, the tenant platform recognizes you when you're within 400 yards of the building. It then tees up the building application without the need to unlock the phone or log in, and as you enter, you simply swipe your phone at the turnstile to get immediate access and requisition the destination dispatch elevator. In the near future, the app will start conditioning your office area. It creates a feeling that the building is aware, welcoming and anticipating your presence.

At the eBay Main Street corporate headquarters, digital visual media start incrementally as you enter the building, with columns that light up with information, to interactive touchscreens and on to a huge custom display in the largest auditorium. "We are reinventing our brand, we are reinventing our culture, and it's so important to have a physical manifestation of that. It's how we show up to our community," said Lars Kongshem, Director of the Corporate Digital Experience at eBay.


Many other large corporate players are leading the way in providing the best work environments available today. They include LinkedIn, Salesforce, ExxonMobil, Google, Aruba, Facebook, Microsoft, CBRE Workplace360, McDonald's and others.

Designing this type of workplace requires the platform for the digital experience as well as facility operations. Many feature stunning visual displays and media that share interactive information about usage, amenities and operations data. Robust network infrastructure to handle telecom and collaborative technologies are needed, as well as to handle access and environmental control, and all the inherent sustainability and cost-saving measures. The graphic below lists some of the potential platform functions:

The earliest efforts to give occupants control fed into data streams about their usage and needs. Many of these applications tie into location and traffic analysis, people counting and people analytics. It includes information about their work habits, preferences and behaviors. While some see this data as a potential revenue stream, there must be a strong privacy policy around the data: how it can and can't be used. Some sensors may be getting into gray areas as far as what is personal or not. If you can analyze or predict the mood of the room, how will that tie into the ways we control for 'happiness'? As AI and Machine Learning become more predictive, there is great potential to be incredibly helpful, but also potentially invasive.
In essence, the way a building interacts with you in an inspiring, engaging way creates a feeling of ease, kinship and belonging. Responsiveness and anticipation of needs will be a given. Valuable time is freed up from mundane tasks like monitoring and managing meeting room bookings, and instead used to creatively engage with peers and for strategy planning for the business. The physical building or campus becomes the immersive digital workplace, a healthier, more profitable place for the humans who work there.
The fundamentals on digital transformation and evolution, including workplace experience, and other industry top of mind topics, will be discussed at Realcomm | IBcon 2019. The conferences will be held in Nashville, TN on June 13 & 14. (Pre-Con, Golf and Tech Tours June 11-12). Register early and save!
This Week's Sponsor
RealFoundations is a global professional services firm focused on helping companies that develop, build, own, operate, service, occupy or invest in real estate make smarter, more profitable decisions. From the building itself to the way it's developed, operated and capitalized, no firm understands the inner workings of the entire real estate ecosystem as well as RealFoundations. We Make Real Estate Run Better.
UPCOMING REALCOMM WEBINARS
Top GLOBAL INNOVATIONS of 2019 Impacting Commercial and Corporate Real Estate - 12/12/2019
2019 will likely be another year of great innovations for the Commercial and Corporate Real Estate industry. With a multitude of new companies and ideas being funded by an insatiable appetite of investors, the traditional workflows and processes of Real Estate are challenged daily. Add to this a desire by the established marketplace to also innovate and the pressure of change increases. This webinar will bring together some of the industry's most prolific prognosticators who will discuss and debate the state of innovation in our industry for 2019. For those firms that are leaning into the change brought about by technology this is a perfect opportunity to hear about the leading solutions, case studies and best practices.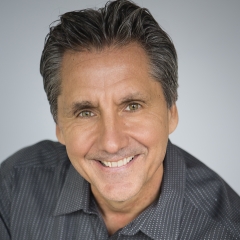 Jim Young
Co-Founder & CEO
Founder of Realcomm Conference Group, an education organization that produces Realcomm, IBcon and CoRE Tech, the world's leading conferences on techno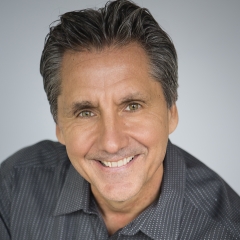 Jim Young
Co-Founder & CEO
Realcomm

Founder of Realcomm Conference Group, an education organization that produces Realcomm, IBcon and CoRE Tech, the world's leading conferences on technology, automated business solutions, intelligent buildings and energy efficiency for the commercial and corporate real estate industry. As CEO, Jim interacts with some of the largest companies globally pertaining to some of the most advanced and progressive next generation real estate projects under development.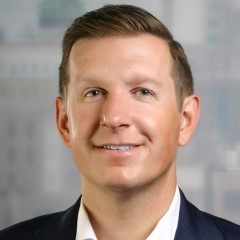 Jeffrey Chulick
Global RE Technology & Innovation Leader
Jeff Chulick is the Technology and Innovation Leader for EY Real Estate Services. He leads a global team of professionals focused on the identificatio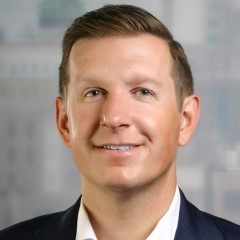 Jeffrey Chulick
Global RE Technology & Innovation Leader
EY

Jeff Chulick is the Technology and Innovation Leader for EY Real Estate Services. He leads a global team of professionals focused on the identification, innovation, design and realization of technology solutions that greatly enhance the workplace experience. His areas of focus include digital strategy, smart workplace, IoT, visual communications, workplace management, physical access and audio/visual technology. Jeff has over 20 years of enabling workplace strategies and delivering innovative solutions for EY and external clients across many different industries.