ADVISORY NEWSLETTERS

Vol. 18 No. 4 – 1/25/2018
The Legal Implications of Commercial & Corporate Real Estate Digital Transformation
Andrew Sutton, Commercial Real Estate /Cyber Attorney, Brown Rudnick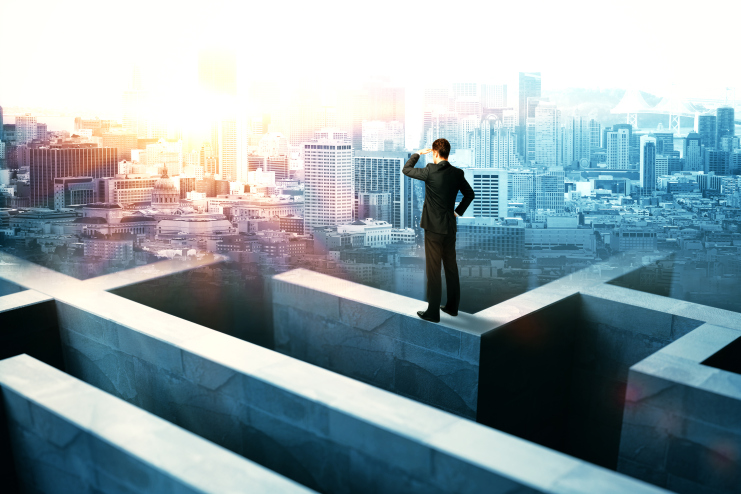 Potential risks, liabilities and contractual nuances should be a primary concern for commercial and corporate real estate owners who seek Digital Transformation. Owners should consider how laws related to data, privacy and cybersecurity frame the scope of Digital Transformation.
Assessment of applicable legal boundaries can help owners develop a framework for a transformation that incorporates risk avoidance and preservation of opportunities during third party contract negotiations. Additionally, attention to such legal implications can improve organizational agility and flexibility by enabling the development of a cache of legal documents designed to simplify and incorporate third party services without extensive negotiation or unnecessary assumption of risk.

Regulatory Considerations
An owner may contemplate a Digital Transformation that includes activities like the collection and analysis of data, which are subject to local, state, or federal regulation. As with any entrepreneurial endeavor, owners should understand a new regulatory environment prior to entry. For example, a portfolio real estate owner may determine that it will upgrade all security systems to incorporate advanced analytics, machine learning and third party facial recognition services. The property owner could face potential liability if portfolio tenants are healthcare providers and the system operate in a way that violates patients' rights under HIPAA. Failure to observe regulatory requirements could result in fines and potential criminal liability. As part of a Digital Transformation, an owner may want to evaluate the unique circumstances of existing properties, tenants and agreements to identify whether any regulatory schemes could limit the collection and retention of data or other digital activities as well as an effort to avoid regulatory risk determine whether a digital benefit is outweighed by cost of compliance.

Contracts
Owners should examine the impact of new technologies in contract negotiations and recognize that technology will advance rapidly during the term of existing and future agreements. A digitally resilient approach to contract negotiation could focus on the management of interests, activities and relationships of the parties to the contracts with respect to the creation, collection, interpretation and sharing of data arising from or with respect to the property or parties subject to agreement. Prudent owners should consider contractual provisions that will account for the occurrence of data incidents like a cyber attack or data leak, in commercial financing documents, purchase and sale agreements, and leases. Simple tweaks to widely accepted standard language can provide significant protection, if a data incident occurs, by eliminating ambiguity that could result in costly litigation. For example, parties to a purchase and sale agreement could agree that failure of either party to perform because of a data incident is not a default of the contract and that the parties agree to cooperate and proceed to closing in such an event.

Owners with Digital Transformations that incorporate third party services require contracts that allow the sharing of customer or tenant data, without additional liability, or loss of control. To avoid negotiation bottlenecks an owner may develop a standardized collection of service contracts including non-disclosure, privacy, indemnification and agency agreements with third party service providers to test relationships during short-term feedback loops. Without the ability to engage in feedback loops and share data quickly and security, an owner may struggle to keep up with the pace of digital markets.

Cybersecurity
Cybersecurity should be a top priority of any Digital Transformation strategy. While traditional cyber risk assessments focus on the value of data, the significant business interruption that accompanies a data incident like a cyber attack or a data leak has the potential to severely disrupt real estate operations and obligations. Perhaps even more significant, however, are the security risks that may accompany the utilization of systems that automate and control real world places.

As technology evolves, many owners will implement building control systems to reduce costs and optimize efficiency. Significant concerns abound regarding security of IoT devices. Unlike cyber attacks on data, attacks on building control systems can result in real world consequences including disruption, damage and death. Owners should consider threats to building control and automation systems as categorically similar to public infrastructure and utility threat, and invest significant time and resources into the deployment of systems that are designed to be secure. For example, a developer or property owner may want to carefully assess whether remote control and automation of systems like fire suppression, elevators, door locks and other critical components offsets the potential negative impacts that could occur if such systems are manipulated. Furthermore, great efforts should be taken to monitor and maintain the security and integrity of such systems to avoid unwanted and unintended consequences.

Cyber Insurance and Practical Approaches
Fortunately, many of the existing and emerging cyber risks are covered by cybersecurity insurance policies. Digital Transformation should include careful study of available cybersecurity policies and appropriate policy limits. Owners will want to be sure that appropriate third party policies are in place to effect more complete coverage of potential loses. Additionally, owners may avoid potential liability by focusing on the practical aspects of technology deployments. For example, many Owners utilize security cameras to monitor parking pay machines. It's likely that at many of these locations such surveillance cameras are positioned in a way that captures an image of an individual's credit card being inserted into the pay station. It's unlikely, however, that many of the Owners of such properties have considered whether the orientation, resolution, and frame rate of a security camera, and how such security footage is stored create any sort of significant liability. In fact, it's unlikely to even cross a property owner or manager's mind, until law enforcement identifies the existence of such protected information on the Owner's system after an attack, when significant third-party liability to the card holders has been created. From a practical perspective however, the significant expenses of this type of data loss could have been avoided by practical consideration of how and where building technology is deployed.

This Week's Sponsor
RestorePoint, a Palo Alto Networks Platinum Partner, was part of the first wave of Traps Certified MSSP partners in North America. Traps, Palo Alto Network's Advanced Endpoint Protection, replaces traditional antivirus with Multi-Method Prevention that pre-emptively blocks known and unknown cyber threats from compromising endpoints. To learn more, please visit us at www.restorepoint.net/traps.
Realcomm News
MEET OUR 2018 ADVISORY COUNCIL CHAIRS
The 2018 Advisory Council will aid in the quest for providing high-quality education on the most significant topics to ever impact the commercial and corporate real estate industry!
VISIT
Realcomm
|
IBcon
for the complete Advisory Council.
SAVE THE DATE and join us on
June 5-7, 2018 at The Cosmopolitan of Las Vegas
UPCOMING REALCOMM WEBINARS
REAL ESTATE INFORMATION ANALYTICS – Harnessing the Power of the Data - 2/7/2019
It started with spreadsheets and pivot tables, moved to databases, then to data warehouses, onto analytics and business intelligence. Now, analytics often refers to machine learning and artificial intelligence. In the end it is simply about collecting and maintaining accurate comprehensive data and applying some form of sophisticated analysis to gain insight and make better decisions. Combining internal and external data can provide organizations with a better understanding of individual assets, portfolios and markets. This webinar will gather the industries' most experienced professionals who are leading the way in using data analytics for real estate. Product options, data strategies, personnel requirements and more will be discussed.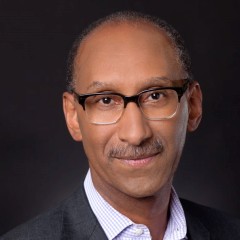 Wayne Pryor
2Five1 Consulting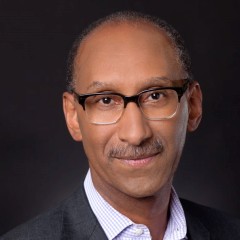 Wayne Pryor
Founder
2Five1 Consulting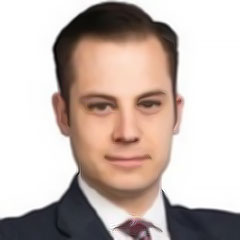 Andrew Weakland
W.P. Carey, Inc..
Andrew Weakland
VP - Director of Systems Development
Andrew Weakland is the Director of Systems Development for W. P. Carey, a net-lease REIT focused on providing long-term sale-leaseback and build-to-su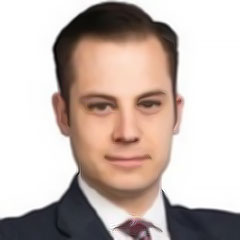 Andrew Weakland
VP - Director of Systems Development
W.P. Carey, Inc..
Andrew Weakland is the Director of Systems Development for W. P. Carey, a net-lease REIT focused on providing long-term sale-leaseback and build-to-suit solutions for companies in the U.S. and Northern and Western Europe. W. P. Carey continues to focus on active portfolio management and demands technology solutions that deliver results. Andrew specializes in bringing emerging technologies into the real estate space to drive competitive advantage while maintaining the cohesiveness of the overall enterprise technology footprint.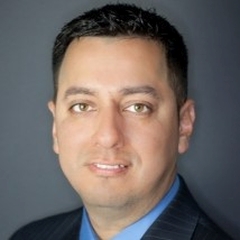 Luis Ramos
Woolbright Development
Luis Ramos
Director, IT
As the Director of Information Technology at Woolbright Development, Luis Ramos is responsible for the corporate technology strategy, which includes t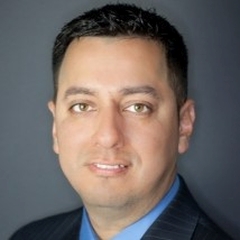 Luis Ramos
Director, IT
Woolbright Development
As the Director of Information Technology at Woolbright Development, Luis Ramos is responsible for the corporate technology strategy, which includes the IT infrastructure and enterprise application platforms. Additionally, he is also responsible for implementing technology solutions toward the company's existing business processes, and helping create new efficiencies throughout the company's business model. Since his arrival in 2004, his team has been responsible for the constant development of various industry-focused proprietary software applications and tools. These award-winning technologies have fundamentally changed the way commercial real estate has been done at Woolbright.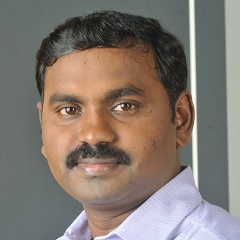 Prabhu Ramachandran
Facilio
Prabhu Ramachandran
CEO and Founder
Prabhu's career spans over 18 years of product, business, and customer experience focused on enterprise-scale software for IoT-based connected service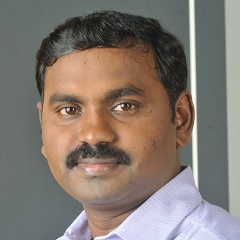 Prabhu Ramachandran
CEO and Founder
Facilio
Prabhu's career spans over 18 years of product, business, and customer experience focused on enterprise-scale software for IoT-based connected services, sustainable building solutions, and telecom network management. Prior to becoming an entrepreneur, he was the Director of the IoT division of Zoho Corporation. At Zoho, he was responsible for and directly oversaw strategy, innovation, product, marketing and revenue operations of end-to-end telecom and IoT building solutions.