ADVISORY NEWSLETTERS

Vol. 17 No. 19 – 5/10/2017
Will Information Technology (IT) Drive the Future of Smart Buildings?
Rick Lisa, Group Sales Director, WW IoT Business Dev., Intel
Traditional smart building deployments have largely focused on gaining control of operational technology (OT). Only recently has attention been paid to linking building systems to enterprise systems (like data centers running ERP software) and the values that can therein be derived. Unfortunately, building owners and property management companies are forgoing opportunities to significantly improve portfolio management, reduce utilities cost, and increase operational efficiency (among other things) due to the perceived complexity and cost of implementing new systems.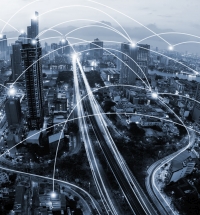 Executive Summary
The status quo is changing as the information technology industry begins to re-imagine how we approach smart buildings. Standardized IT equipment, like fog and edge computing appliances, is allowing classic OT and modern IT infrastructure in buildings to intersect, enabling building stakeholders to make better use of building data together with both distributed and centralized analytics. The end result is operational savings that boost the bottom line of businesses.

The marriage of legacy building operational technologies with standardized information technology systems will allow solution integrators to give building owners more domain control, data visibility, and security (data and network) than ever before. The opportunity to deploy out-of-band systems that expose the data from all aspects of the facility, and in turn, deliver new operating capabilities and insights with greater customization to owners' needs is the real value that can be derived from these new approaches.

Historical Perspective
One of the key challenges facing building owners and property management companies is getting a holistic view of building operations when today's automation offerings are typically proprietary and siloed in nature. These existing solutions use in-band systems that tend to isolate or conceal data from the building owners. In many cases, data is locked by unique naming conventions, encrypted data streams, and proprietary headers and footers that make it impossible to acquire the information, let alone actually make use of it. Therefore, combining data elements from different building systems can be an expensive, complex and confusing undertaking. Consequently, informed decision making is commonly impeded from a lack of all-inclusive, relevant, and contextual data viability.

The market dynamics of the building industry have allowed these automation silos to exist, but now building stakeholders are asking for out-of-band systems to better integrate all major building systems into a unified technology infrastructure.

Eliminating Data Silos
Intel sees the building industry adopting an open-standards platform thought process to address the aforementioned data and connectivity issues. Placing standardized IT equipment at the point of data aggregation opens a data stream that marries together the silos in a highly-flexible, cost-effective manner. Intel believes this market – that has been largely closed, siloed, and proprietary – will rapidly transition to open, standards-based systems, allowing building owners to more easily acquire the data across operational environments and then apply analytics in a manner that is customized to their business objectives

Beyond the Data
These cost effective, standards-based, edge platforms, called a variety of names, like IoT gateways, fog appliances, and fog servers, are built to bridge the divide between IT and OT environments. They are highly flexible, programmable platforms that can be rapidly adapted to the diverse equipment types on the operational equipment side of the effort while seamlessly connecting to standard IT environments on the enterprise side. These systems are the primary ingredients used to create new out-of-band systems that sit on top of existing (or new) building systems to ease the collection and processing of operational data. There are also other important benefits that these newly-positioned offerings bring, including:
Interoperability – enabling bidirectional communication between building systems that may use different network protocol and data models.

Manageability – supporting the life cycle of systems and devices - from onboarding, provisioning, controlling, maintaining, and software updating - to retirement.

Security – protecting devices, data, and company IP using a layered security model that employs hardware- and software-based solutions.

Scalability – future-proofing the infrastructure by allowing for new workloads; expanded analytics; the creativity of users; bigger and bigger compute, analytics, and processing; and small-to-large compute-footprint platforms.
Action Plan
Whether you are a building owner, systems integrator, or OEM, successfully bridging OT and IT infrastructure takes careful planning. Before getting started, make sure you have a good idea about how this improved infrastructure can help lower cost, generate revenue and profit, and improve occupant productivity and satisfaction. How will this effort help differentiate the business from competitors? What services will be created?
I will be publishing a series of articles that offer my perspective on creating such a vision as well as recommendations in the form of 'how-to' topics:
(1) Connect to data
(2) Secure data
(3) Store data
(4) Implement networks and communications
(5) Manage devices
(6) Tie buildings to the cloud or data center
(7) Create a data analytics environment
(8) Identify the skill set your workers need
(9) Integrate the new systems
(10) Deploy and implement in your facilities
(11) Evolve from buyer-supplier relationships to partnerships
Conclusion
The next evolution of smart buildings will be driven in large part by IT dynamics – which is fundamentally an open-standards approach. IT solutions can seamlessly connect dissimilar networks together using scalable and interoperable standard products that allow for high levels of flexibility. Building owners will be able to take advantage of the latest IT innovations, like the cloud, remote applications, and remote management.
The world is becoming more adaptable than ever before, and now it's time for smart buildings to follow suit.
With IP-based building networks becoming more commonplace, who will drive the industry? Will it be traditional companies, IT-focused organizations or both? This top of mind topic will be discussed at
Realcomm | IBcon 2017
on June 14-15 in San Diego. An esteemed panel of IoT for Buildings domain experts will discuss and debate the future of smart buildings and the changing relationships between stakeholders.
This Week's Sponsor
Now in its fourth decade, Yardi® is committed to the design, development and support of software for real estate investment management and property management. With the Yardi Commercial Suite™, Yardi Multifamily Suite™, Yardi Investment Suite™ and Yardi Orion™ Business Intelligence, the Yardi Voyager® platform is a complete real estate management solution. It includes operations, accounting and ancillary processes and services with portfolio-wide business intelligence and platform-wide mobility. Yardi is based in Santa Barbara, Calif., and serves clients worldwide from offices in North America, Asia, Australia, Europe and the Middle East. For more information, visit www.yardi.com.
Realcomm News

Innovation Tech Tours | Register Now!
Join us as we visit TEN extraordinary locations around San Diego that demonstrate the latest technologies and innovations impacting the commercial, corporate and institutional real estate industry.
The following
Innovation Tech Tours
will be presented
(subject to change):
CALIT2 | Qualcomm Institute | UCSD
Qualcomm | Smart Campus
Sempra Energy HQ
ScaleMatrix | Data Center and Genomics Accelerator
UCSD | Advanced Energy Park
Solterra EcoLuxury Net-Zero Apartment Community
Carlsbad Desalination Plant
J. Craig Venter Institute
San Diego Smart Airport
East Village | 21st Century Neighborhood
Tours are available to all
REGISTERED
conference attendees. Each tour will have a limited capacity and registration will be on a first-come, first-served basis. Please note that there will be a fee to attend one or more of these tours.
Not registered for the conference yet?
Register NOW!
UPCOMING REALCOMM WEBINARS
CRE Tech Innovation Showcase - Uncovering the Next Generation of New Ideas - 7/12/2018
Never before in the history of the Commercial Real Estate market has technology been so prevalent. Since 2009, hundreds—if not thousands—of companies selling tech to the Commercial Real Estate Industry have emerged. Estimates now suggest there are more than 2,000 new CRE Tech companies in the space. The sheer number of new companies makes it almost impossible to keep up and organizations are struggling to establish an effective process to discover, organize, vet, test and implement new technologies. This webinar will evaluate the categories of technologies, best practice criteria, and clarify different solutions that are making their way to the top of the list.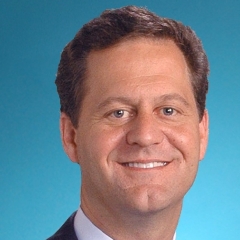 Tom Shircliff
Intelligent Buildings
Tom Shircliff
Co-Founder
Tom Shircliff is a co-founder and principal of Intelligent Buildings, a nationally recognized smart real estate professional services company that was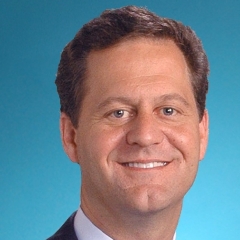 Tom Shircliff
Co-Founder
Intelligent Buildings

Tom Shircliff is a co-founder and principal of Intelligent Buildings, a nationally recognized smart real estate professional services company that was started in 2004. Intelligent Buildings provides planning and implementation of next generation strategy for new buildings, existing portfolios and urban communities. Tom is a speaker and collaborator with numerous universities and national laboratories, a gubernatorial appointee for energy strategy and policy and founding Chairman of Envision Charlotte, a Clinton Global Initiative.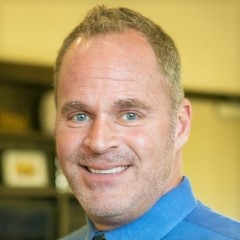 Chip Pierpont
Director, Facilities Operations & Technologies
Chip Pierpont manages and provides expert guidance on the development and execution of requirements/solutions for building operations and technologies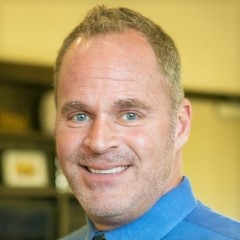 Chip Pierpont
Director, Facilities Operations & Technologies
GSA
Chip Pierpont manages and provides expert guidance on the development and execution of requirements/solutions for building operations and technologies for General Services Administration (GSA), a Public Buildings Service (PBS) government agency tasked with managing government buildings and real estate, providing product and service procurement support, and developing policies and regulations. The landlord for the civilian federal government, PBS owns or leases 8,700 assets, maintains an inventory of more than 370 million square feet of workspace for 1.1 million federal employees, and preserves more than 481 historic properties.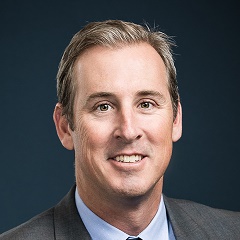 Brian Sutherland
Industry Principal, Yardi Elevate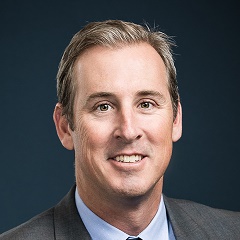 Brian Sutherland
Industry Principal, Yardi Elevate
Yardi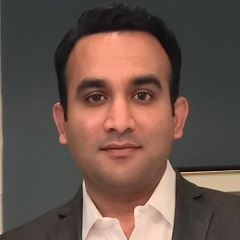 Rahul Shira
Philips Lighting
Rahul Shira
Product Mktg. Manager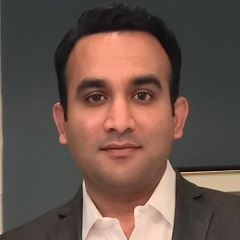 Rahul Shira
Product Mktg. Manager
Philips Lighting