Realcomm LIVE
Tune in Fridays at 1 p.m. New York / noon Dallas / 10 a.m. Los Angeles for RE technology and innovation news, industry views and current trends. Each livestream features visionary experts from around the world with interactive Q&A from our virtual audience.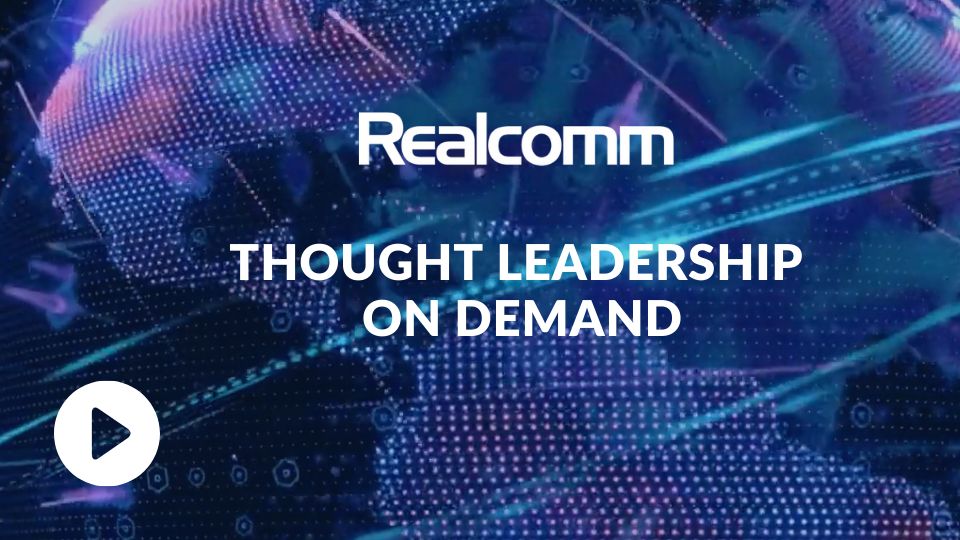 Realcomm produces videos and podcasts for busy Commercial and Corporate Real Estate professionals seeking a trusted forum and community. Our content and conversations tackle challenges and opportunities unique to the industry.
Leading CIOs around the world discuss commercial real estate trends, technologies, challenges and opportunities – scaling thought leadership from local to global.
Go behind the scenes and learn how technology solution providers and corporate real estate end-user clients collaborate to implement cutting-edge tech in buildings and across portfolios.
Thought leaders take a deep dive on trends, topics, challenges and opportunities currently facing the industry.