Partner Content
CRE Tech Priorities CIOs Must Address in 2022
June 23, 2022 | Taline Loschiavo, Content Marketing Manager, VTS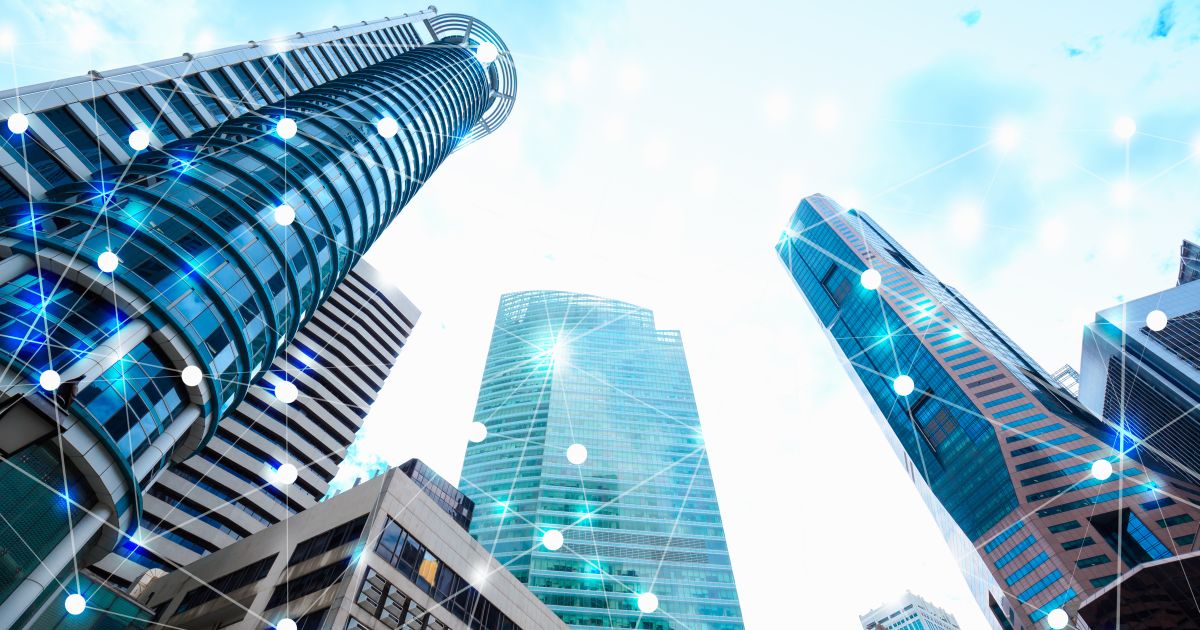 Although commercial real estate has been historically slow to adopt technology compared to other industries, it's more crucial than ever before. And while the need for technological adoption has always existed, the pandemic accelerated the scale and velocity of this growth.
As leading companies and their CIOs seek to get ahead in this changing industry, it's also important to recognize how the CIO role has evolved over time.
"Many years ago, we brought the solutions to the business," said Robert Entin, Executive Vice President and CIO of Vornado Realty Trust. "The transition now is that we now have to welcome and embrace technology coming from all sources."
Without question, commercial real estate companies are rising to meet the growing demands of tenants. And in order to get ahead in 2022 and beyond, CIOs are shifting their priorities; today, there is a notable emphasis on technological integrations, operational efficiency, and the use of technology to meet tenant needs and drive engagement.
Here are the top priorities of CIOs, which were recently shared at VTS' annual conference, Accelerate.
Priority #1: Fine-tuning operational processes to drive efficiency
According to the 2022 VTS Global Office Landlord Report, tenant experience technology is one of the top areas landlords and owners are investing in. Beyond tenant experience, data and reporting software is also top of mind.
Generally, CIOs are always seeking technologies that empower the business to develop a deeper understanding of data. In fact, Entin emphasized that a lot of time is frequently spent on processing and interpreting analytics. "We really need to drill into data, and the only way to do that is with a consolidated view."
Similarly, Simon Okunev, CIO at Tishman Speyer, stressed the opportunities at hand with such broad access to data: "We have so much data, so the next step is thinking about how we are using it to give back to our tenants."
By optimizing operational processes, CIOs can spend more time on tasks like building strong data architecture. It's no wonder top CIOs are using VTS Rise to drive efficiency with a single source of truth for all actions related to their properties.
Priority #2: Creating seamless integrations across all existing tech systems
A common pain point CIOs grapple with today is the balance between old and new technological systems. This means not only effectively implementing new technologies securely, but also ensuring that these new technologies play nicely with existing systems.
Okunev stressed the importance of seamless integrations that can work harmoniously with existing technologies. "The key is to build a foundation and infrastructure that can support a business growing fast in multiple directions. Without that infrastructure, it all falls apart - and the industry won't wait for you to catch up," he said. Additionally, disparate systems make it difficult to track and leverage key insights that could make or break a deal.
Of course, it can be tricky to consolidate multiple systems with so many separate sources of information. Various inputs, tech solutions, and data points across an expansive portfolio can be tricky to track and bring together.
VTS Rise integrates with the top 30+ industry technology partners so you can consolidate your tech stack and easily manage all of your property's solutions.
Priority #3: Using technology to understand tenants and drive engagement
The conversation around tenant engagement is an important one; powerful tenant experience drives tenant retention. Tenants know what they want, and technology can be used to meet these growing demands.
Shauna Conway, CIO of Beacon Capital Partners, echoed this sentiment. "We see the demands coming from our tenants, our asset managers, our partners, and industry advisors." According to Conway, mobility and cyber security are two growing concerns from tenants, for example.
As noted in the 2022 VTS Global Office Landlord Report, landlords continually say that tenant retention and insight into amenity usage are a top priority for 2022 - yet very few respondents say they have full clarity into the state of those relationships.
The answer to this industry-wide shift is the implementation of a central platform for staff and tenants - technology that facilitates the interaction between tenants and buildings, entices tenants back into the office, drives engagement, and ultimately impacts leasing long-term.
Driving digital connectivity in the new era of CRE
Technology and automation are the future of CRE; being at the forefront of technology is no longer an option, but an expectation. Digital connectivity is essential to tenants, and essential to the companies who want to stand out from the crowd.
We couldn't agree more. Looking to learn more about VTS and why we're the commercial real estate industry's leading technology platform? Tune into VTS Platform Education Week and learn how our platform can take your company to the next level through data, leasing, tenant experience, and marketing.
This Week's Sponsor
Intelligent Buildings® offers portfolio-wide cybersecurity site assessments and ongoing managed services including secure remote access, system backup and policy audits. We are the only company solely focused on real estate technology advisory, assessment, and managed services. Since 2004, we are the most trusted and experienced name in Smart Buildings. Find out more at www.intelligentbuildings.com.
Read Next