Partner Content
Redefining the Tenant Experience: Using Technology to Address Demand for Safety, Energy-Efficiency and Responsiveness
May 5, 2022 | Andy Welkley, Sr. Product Marketing Manager, MRI Software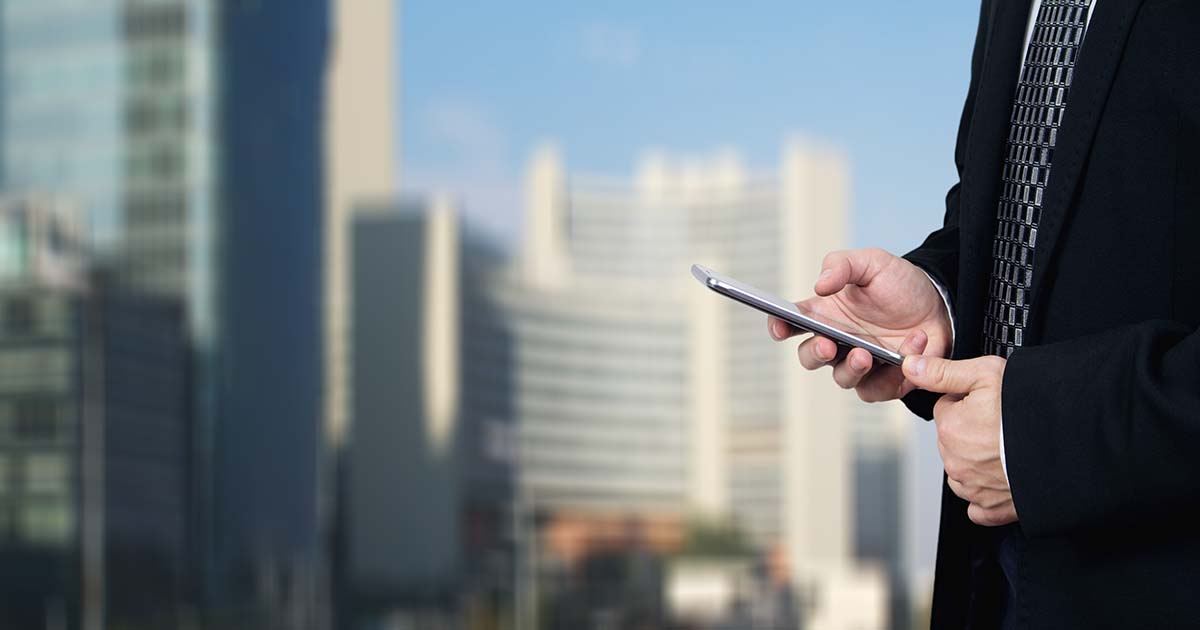 Onsite amenities like gyms, coffee shops, and dry cleaners used to be at the top of tenant wish lists. But over the course of the pandemic, priorities shifted. Todayís list-toppers are safety, energy-efficiency, and responsiveness of ownership and building staff. Itís a tenantís market and expectations are high, but technology makes it easier for landlords and property managers to meet them.
Letís start with safety, which is paramount. Even when virus transmission rates are low, tenants want to ensure social distancing. To some extent, itís up to the tenants to address this demand themselves, for example, by allowing employees to work remotely at least part of the time. They can also use desk- and space-booking technologies to avoid excess density. But landlords can help, too - for instance, they can use visitor management software to streamline the entry process and reduce crowds in lobbies and elevator banks. Landlords can also offer space-booking technologies for building-wide purposes, such as reservations of conference rooms, co-working facilities, or gym equipment.
Now letís turn our attention to environmental conservation, which is a key component of ESG initiatives. As the climate crisis has intensified, many people prefer to work for companies with strong ESG mandates. One of the simplest ways for companies to achieve the ďEĒ in the ESG is to rent office space in a building with low emissions.
But how do you achieve low emissions? One effective method is the use of management software that measures and controls consumption. Such software helps landlords determine the most effective energy-saving strategies for their buildings, such as raising indoor temperatures in the summertime during times of low occupancy or installing automated lighting that turns itself off when a room, bathroom, or hallway is empty. My colleagues in MRIís eSight Energy team, which provides energy management services, tell me that demand has increased significantly in recent years as more and more companies seek to achieve ambitious ESG goals and report on their progress to stakeholders, including employees. Landlords can share their strategies with prospective tenants and investors to showcase how their buildings support ESG goals.
Responsiveness has risen in importance, but itís harder for landlords and property managers to demonstrate responsiveness through face-to-face interactions, given the need for social distancing and the growth of remote work arrangements. Thatís why the popularity of self-service portals increased significantly during the pandemic. These portals allow tenants to request maintenance jobs, view the status of the jobs, and know when preventative maintenance is being planned. Tenants appreciate alerts about changes or interruptions to business as usual.
Self-service portals can also enable property managers to answer questions promptly, give tenants on-demand access to statements and payment history, and even communicate with other tenants or the landlord throughout the duration of the lease. While our eSight team is working with landlords to monitor their energy consumption, our Angus division is working with them to set up these portals. Interest, my colleagues inform me, is rising rapidly.
By adopting technology to facilitate social distancing, energy-efficiency, and responsiveness, landlords arenít just improving the tenant experience: Theyíre also improving their own bottom line. The data gleaned from visitor management and space booking systems gives landlords insight into use of common areas and on-site amenities; staffing can be adjusted accordingly. Landlords can turn to energy-management software to reduce energy consumption in common areas, lowering their utility bills in the process. And self-service portals give property managers much-needed visibility into lease management, ensuring that billing is accurate, payments are easily tracked, and break clauses arenít overlooked. Managing the lease portfolio has become more complex than ever: As lease terms become more dynamic, failure to keep up with deadlines, expirations, and unusual clauses could result in landlords leaving money on the table.
The traditional cadence of lease renewal was disrupted during the pandemic, so landlords and property managers have more on their plate than usual. The Wall Street Journal reported in mid-April that a record amount of office space in the U.S. is becoming available this year because of the pandemic. The article explains: ďMany office tenants whose leases expired last year or in 2020 negotiated extensions of only a year or two, rather than renewing at the typical length of 10 years or longer, as these firms tried to determine how much less space they might need under a hybrid approach.Ē
In such a competitive market, landlords must take extra steps to differentiate their buildings. Onsite gyms and coffee shops just donít cut it anymore. To attract and retain tenants in 2022 and beyond, landlords should focus on the top items on todayís tenant wish list, as identified above: safety, energy-efficiency, and responsiveness. Itís easier than ever to meet these criteria, thanks to technological tools available today. Savvy landlords will use them to invest in the tenant experience. Ultimately, these efforts will translate into higher rates of renewals and expansions, increased occupancy levels, and better financial performance.
This Week's Sponsor
MRI Software is a leading provider of real estate software solutions that transform the way communities live, work and play. MRIís open and connected, AI-first platform empowers owners, operators and occupiers in commercial and residential property organizations to innovate in rapidly changing markets. For more information, please visit mrisoftware.com.
Read Next