Tours Overview
Realcomm & IBcon are pleased to offer attendees an opportunity to participate in back-of-house tours of several innovative experiences in the Nashville area. These innovation tours will be held Tuesday, June 11 and will provide attendees with an unparalleled learning experience and insights into the smart buildings strategies of several major companies and universities.
Innovation Tech Tours registration will be available to ALL registered conference attendees. Each tour will have a limited capacity and registration will be on a first-come, first-served basis. Additional fees apply at time of registration.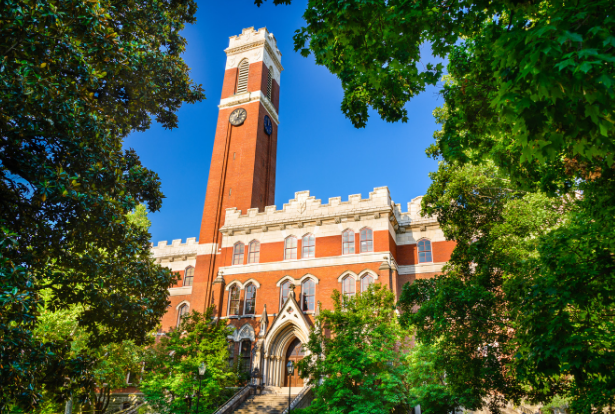 Vanderbilt Smart Building Briefing and Tour
6/11/2019 | 1:00 PM - 4:00 PM
SOLD OUT
Vanderbilt, recognized as one of the country's premier universities, brings that attitude of excellence to the way they operate their facilities. Virtually a small city, Vanderbilt needs to deal with buildings individually as well as a comprehensive portfolio. As in most multi-building environments which have been developed over time and include multiple vendors with technology spanning many years, integration, normalization of data and the extraction of insight are a major undertaking. Attendees will meet the engineering team that has designed and implemented this comprehensive, integrated campus building automation strategy. Demonstrations, conversations and tours will showcase Vanderbilt's smart building program.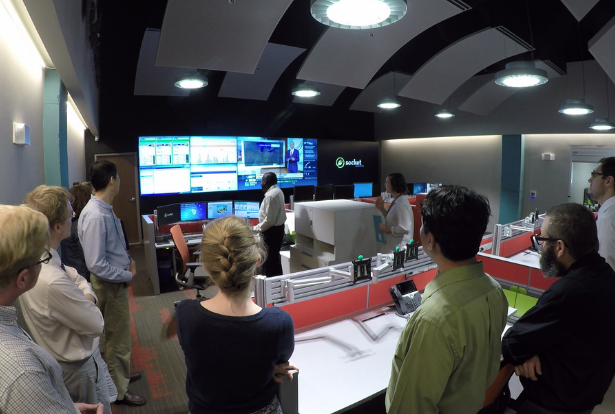 Metro Nashville Center of Responsible Energy (CORE)
6/11/2019 | 1:00 PM - 4:00 PM
Howard Office Building is home to the Department of General Service's Center of Responsible Energy (CORE), a nexus for innovative and collaborative work towards smart and sustainable solutions. The CORE's Delta Room is an interactive control room that serves as the nerve center for monitoring and planning all of DGS' energy needs. It integrates the building management software, controls, metering and data analysis of DGS-managed facilities in order to ensure that the buildings are contributing to the goal of a sustainable Nashville. The CORE features a 12-panel monitor display system that allows DGS engineers to place images on their desktop onto the display, allowing others to see a possible building issue that is clearly visible to all. *Note: We will be walking to and from our destination, please wear appropriate shoes*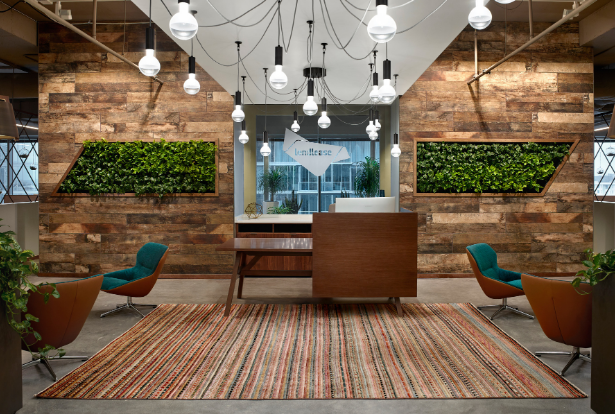 Lendlease | Nextplace Nashville
6/11/2019 | 1:00 PM - 4:00 PM
Lendlease, a leading international property and infrastructure group with operations in Australia, Asia, Europe and the Americas, developed a new team-based workplace design, which encourages innovation and collaboration. Among the first offices in the US to adopt this unique workplace design, Lendlease's LEED Platinum and WELL-certified Nextplace Nashville office is located in the trendy, amenity-rich 1201 Demonbreun development. Featuring pc-based phone apps (replacing traditional headsets), wireless conferencing technology, cloud-based document management, color-tuning low-voltage LED lights, and individually adjustable workstations, the Lendlease office provides state-of-the-art fluid office space fostering a productive work environment in focus zones and meaningful interactions in collaboration neighborhoods. *Note: We will be walking to and from our destination, please wear appropriate shoes*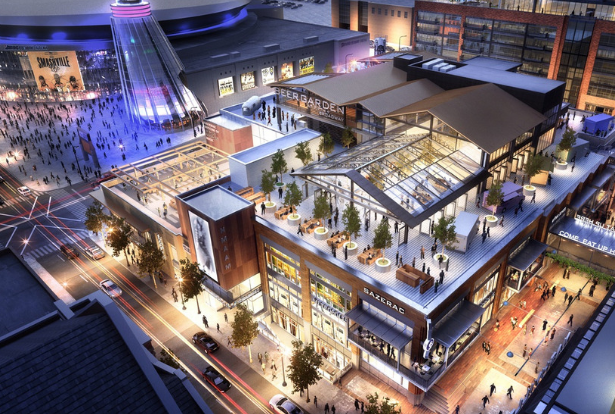 Fifth + Broadway
6/11/2019 | 1:00 PM - 4:00 PM
SOLD OUT
Nashville's largest mixed-use development, Fifth + Broadway, is projected to open in 2020. Located in the heart of downtown, this vibrant, mixed-use mecca will feature a class-A office tower, an amenity-rich residential tower, a multi-level food hall, walkable retail shops, a conference center, public underground parking and the National Museum of African American Music. State-of-the-art technology, including interactive kiosks, large format digital displays, and programmed lighting and audio controls throughout the common spaces will make this highly anticipated hub a true 'live, work, play' destination. Fully equipped with a comprehensive DAS system, the commercial space will provide the ideal network infrastructure for smart device connectivity and wireless and cellular coverage. To witness how the smart building infrastructure is developed from the ground up, attendees will go on a hard-hat tour of the 6.2 acre construction site. *Note: We will be walking to and from our destination, please wear appropriate shoes*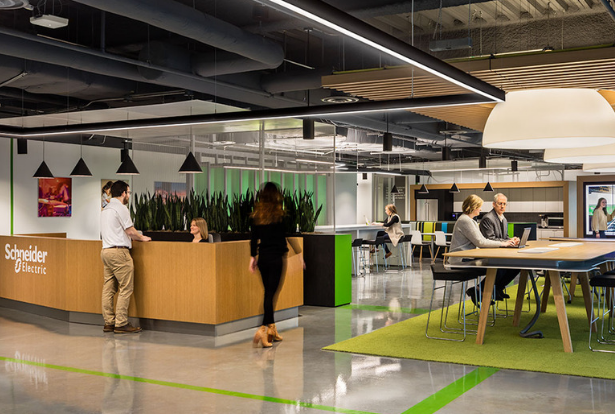 Schneider Electric Nashville HUB
6/11/2019 | 1:30 PM - 4:30 PM
SOLD OUT
Schneider Electric, a global specialist in energy management and automation, recognizes the importance of data analytics to create a modern and innovative office environment that adjusts to dynamic building needs. At the Schneider Electric Nashville HUB, sensors monitor occupancy and environmental data, supporting optimized space utilization and increased occupant comfort office design – responsive workspaces focusing on well-being and productivity are the result. The virtually wireless facility includes a data center, as well as a product Innovation Hub. To create a digital and smart office environment with flexible workspaces that emphasize the employee experience, Schneider utilizes their own real estate solutions throughout the 'Workplace 2.0' facility.
Already registered for the conference?
Not registered yet? Register Now!