Tours Overview
IBcon is pleased to offer attendees an opportunity to participate in back-of-house tours of several innovative buildings and/or campuses in the San Diego area. These tours will be held Friday, June 16 and will provide attendees with an unparalleled learning experience and insights into the smart buildings strategies of several major companies and universities.
Innovation Tours registration will be available to ALL registered conference attendees. Each tour will have a limited capacity and registration will be on a first-come, first-served basis. Additional fees apply at time of registration.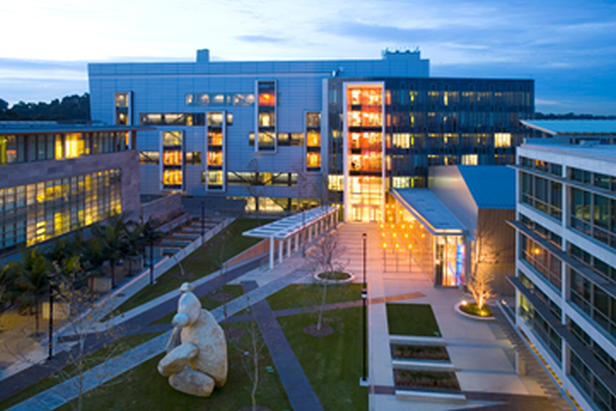 CALIT2 | Qualcomm Institute | UCSD
The Qualcomm Institute is the UC San Diego division of the California Institute for Telecommunications and Information Technology (Calit2). It is also one of four Gray Davis Institutes for Science and Innovation located on the University of California campuses. The institute's strategic vision stresses collaborative, interdisciplinary research in four core areas to benefit society: culture, energy, the environment, and health. This tour will showcase leading edge and in some cases, non-commercial technologies, developed by the Calit2 community. The tour will include the 4K/8K projection system, VROOM high-resolution data sets and the 3D immersive visualization lab.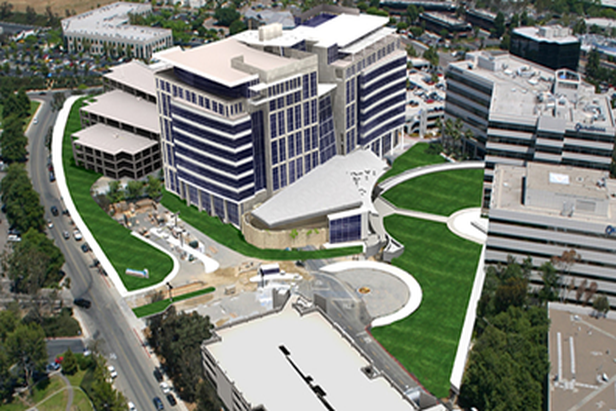 Qualcomm | Smart Campus
The Qualcomm smart campus is a "living" test bed covering office and research space, labs, outdoor areas and parking structures across six buildings and nearly 1 million square feet taking full advantage of their expertise in lower power processing, edge computing as well as 3G, 4G, WiFi, Small Cells and sensors. The campus provides invaluable insights and efficiencies that can be scaled up for the rest of their real estate assets, as well as cities. Examples of how Qualcomm's smart campus can improve the efficiency and experience of a building include: Real-time data from building systems, shuttle utilization, trash collections and much more.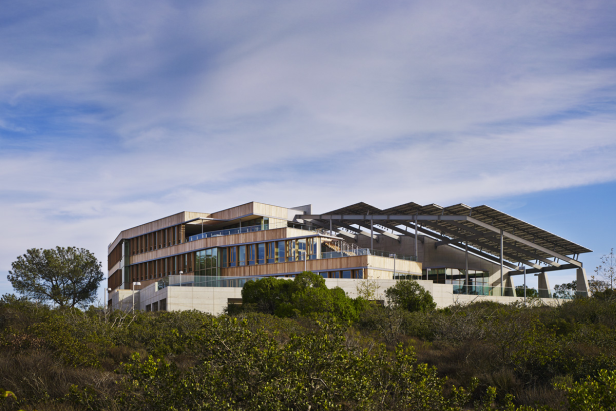 J. Craig Venter Institute (JCVI)
When Craig Venter, one of the pioneers of human genome mapping, decided to develop a building for his institute in La Jolla, he wanted to make it one of the "smartest in the world." The idea was, "if we are going to house some of the world's smartest people, they needed to be in one of the world's smartest buildings." With that in mind, they set out to build a truly net-zero building encompassing some of the most innovative and sophisticated technologies. Tour attendees will learn about the solar array, highly instrumented building automation systems, water reclamation and others which were implemented in this groundbreaking project.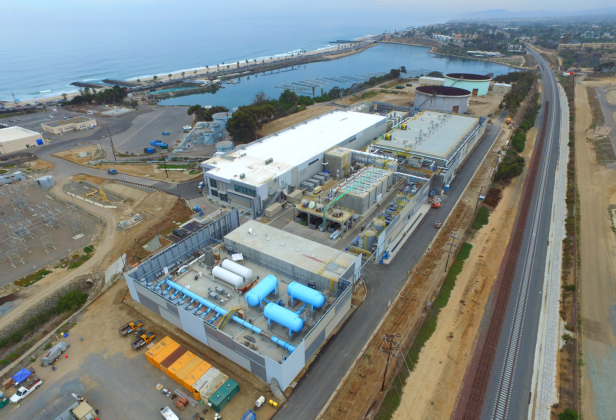 Carlsbad Desalination Plant
The Claude "Bud" Lewis Carlsbad Desalination Plant is the largest in the western hemisphere, producing 50 million gallons per day at the plant located adjacent to the Encina Power Station in Carlsbad, California. Desalination has evolved into a desirable water supply alternative by tapping the largest reservoir in the world - the ocean. The technology, available for decades, is at work in many arid areas of the world including the Middle East, the Mediterranean and the Caribbean. With water becoming ever more important to building owners and developers, this tour will provide great insight to what is possible to those with access to salt water sources.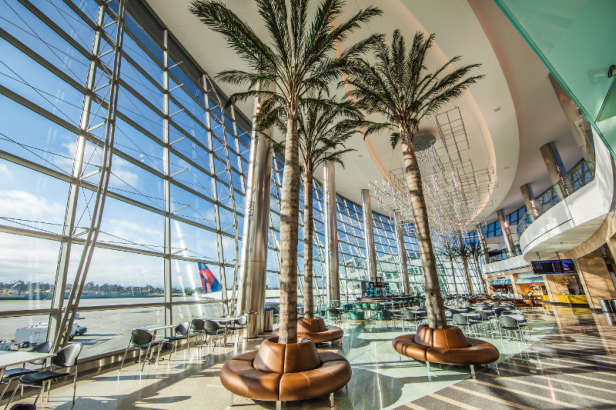 San Diego Smart Airport
Airports have become a central hub of activity. In addition to providing access to flights, airports are also the home to retail, dining and other customer experiences. Along with this increasing activity, comes the challenge and responsibility to operate them in the most efficient and effective manner. The San Diego Airport, which hosts the first LEED Platinum Terminal in the world, is home to many innovations. Some of the features/technologies of this cutting-edge airport are: an aggressive solar installation, a 12kV microgrid, water conservation, next generation building and an innovation lab. This tour will allow attendees to experience some of the best thinking in smart airports.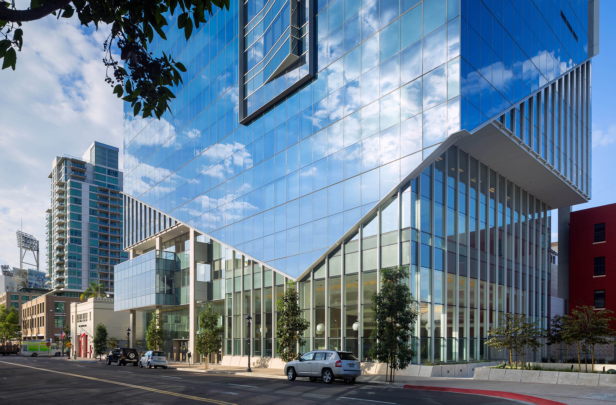 Sempra Energy HQ
Sempra Energy is nationally known as being one of the most innovative utilities in the US if not the world. Luminaries in microgrid, renewable and distributed energy thought leadership, they decided that their new headquarters would recalibrate existing benchmarks in smart building innovation. This building hits the mark on all aspects of a next generation building, 1) energy conservation and sustainability, 2) operational efficiency, and 3) enhanced occupant experience. Tour attendees will experience a perfect blend of innovative features including an advanced building automation platform, a security command center, state of the art lighting, water conservation systems, solar generation, EV charging, digital signage, configurable meeting rooms and much more.
Registration for the Innovation Tech Tours will begin on March 1.