Tours Overview
CoRE Tech is pleased to announce the addition of the RE Tech Innovation Tours to the conference agenda! These tours are scheduled on Wednesday, November 13 and Friday, November 15 in Silicon Valley. Tour attendees will have the unique opportunity to visit several of the most innovative companies and projects in the region.
Tours registration is available to Real Estate and Facilities Professionals, Consultants and Service Providers who are registered conference attendees. Each tour will have limited capacity and will be available on a first-come, first-served basis. An additional $125 fee will apply at time of registration.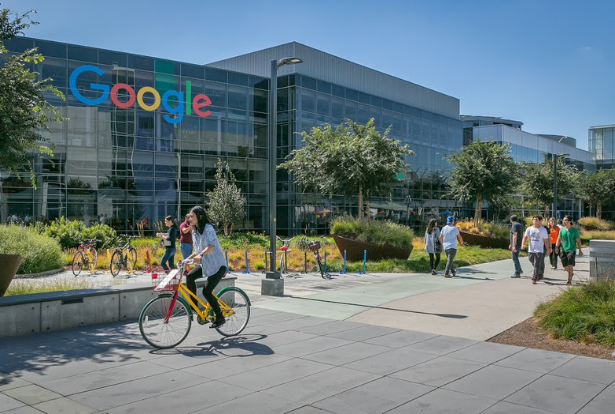 Google – Silicon Valley
11/13/2019 | 8:00 AM - 12:00 PM
SOLD OUT
Google embraces new, disruptive ideas that transform the way we live and work. This culture is embedded in the Real Estate and Workplace Services (REWS) team, as showcased throughout the Google campus: All facilities are monitored from a centralized operations center, 'The FORT'. 'Cloudspace', a 26,000 sq. ft. customer and executive meeting center, was designed with immersive and experiential elements that demonstrate the power and potential of Google Cloud. 1212 Bordeaux, home to REWS, serves as a living lab for smart building technology pilots and workspace experiments that influence Google's longer-term real estate strategy.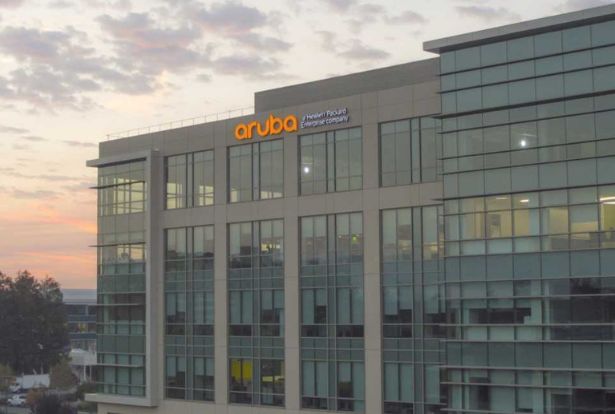 Aruba's Santa Clara Headquarters
11/13/2019 | 9:00 AM - 12:00 PM
Aruba, a Hewlett Packard Enterprise company, provides networking technology for many of the most prominent, mobile-first digital workplaces in Silicon Valley. Aruba's Headquarters is a living lab, where they are utilizing digital workplace tools and are continually innovating and testing new solutions. A new 6th floor features a ground-up layout with advanced technologies and biophilic design. This next-gen facility features pervasive Wi-Fi, flexible workspaces, indoor location services, and inventive integrations with an ever-growing ecosystem of building IoT solutions. This tour will showcase smart conference rooms, indoor wayfinding and asset tracking, space management systems, smart furniture and a new occupant experience application.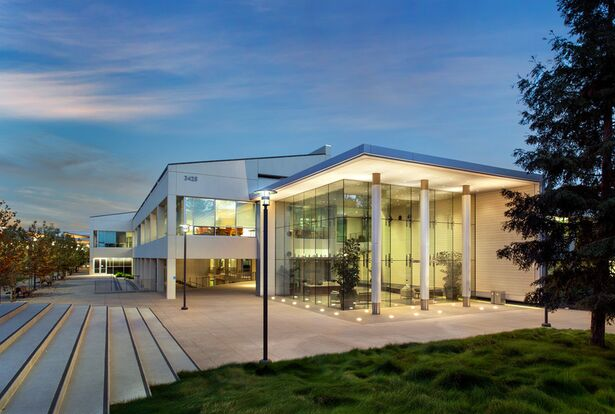 VMware's Palo Alto HQ – A Campus Environment with a Digital Vision
11/13/2019 | 9:00 AM - 12:00 PM
VMware, long known for its expertise in compute virtualization, is now considered a large diversified enterprise software company engaged in the digital transformation of many of the world's leading companies. It's corporate vision, "Any Device, Any App, Any Cloud", is also manifested in its Real Estate & Workplace organization, the internal department that manages the company's global real estate portfolio and workplace. Situated on 105 acres in the Stanford Research Park, the Campus' 20 buildings, comprising ~1.6M sq. ft., are a testimony to innovation. An IBS platform that delivers both back-end system integration as well as an enhanced occupant experience, sets the foundation for this innovative campus. Solar installations (in excess of 1 MW) and a proof-of-concept project for a potential next generation microgrid – important components of VMware's future vision – will also be discussed on this tour.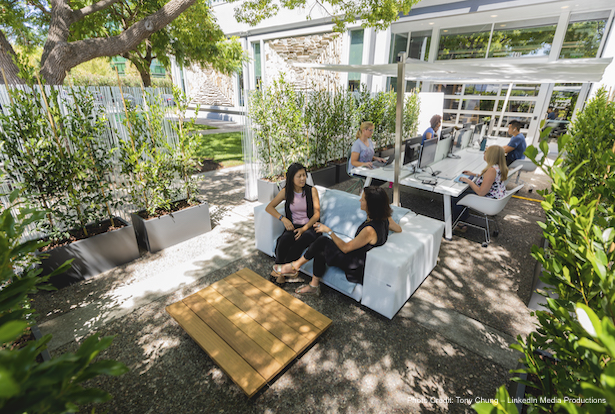 LinkedIn's NextGen Sunnyvale Facilities – Putting Experience at the Forefront of Workplace Design
11/15/2019 | 9:00 - 12:00 PM
SOLD OUT
LinkedIn is considered one of the most innovative companies in Silicon Valley, organizing the world's professionals in a way that accelerates collaboration and connects people. Driven by a constant ambition to enrich the employee experience, the LinkedIn Real Estate Team is developing workspace strategies designed to create new benchmarks. Experimental workplaces – including a design thinking lab, as well as an outdoor workspace – along with innovative design elements – such as the new lobby immersion experience – demonstrate LinkedIn's unique approach to creating and building space. Their ability to effectively implement leading-edge technologies to digitally enhance the workplace will be showcased throughout the tour.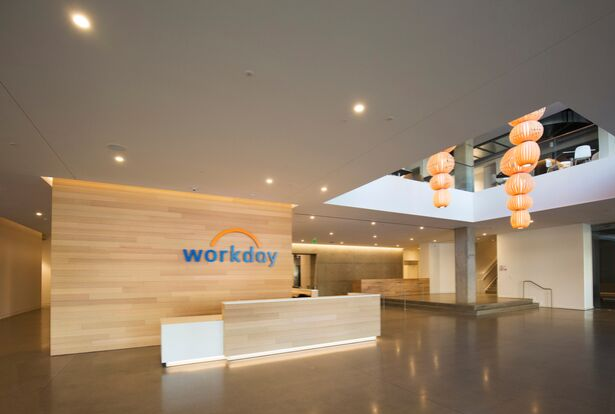 Workday's New HQ – Workspaces Encouraging Collaboration, Agility and Innovation
11/15/2019 | 9:00 AM - 12:30 PM
Workday, a leading provider of cloud-based financial and HR applications, opened its new 410,000 sq. ft. HQ in May 2019. Focused on creating experiential workspaces that encourage collaboration and support agile software development, the building features an IT lounge and many open meeting spaces equipped with digital whiteboards, wireless conferencing technology and video walls. Smart window shades that automatically adjust to regulate natural light and interior room temperatures, indoor trees, and wellbeing rooms create a nurturing environment fostering creativity and innovation. Energy efficient lighting systems and design choices, along with an 865-kilowatt solar array that supplies one-third of the facility's daily electricity needs, allowed the building to achieve LEED Platinum certification.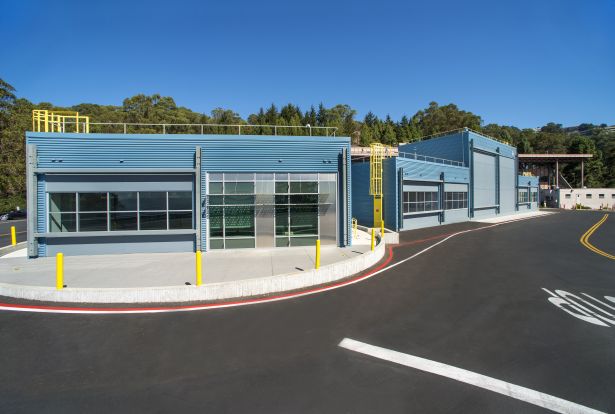 FLEXLAB© – The Department of Energy's (DOE) Integrated Building Systems Test Facility
11/15/2019 | 9:00 AM - 1:30 PM
FLEXLAB © is a customizable, whole building integrated systems test facility that was launched to study, and validate energy efficient systems level solutions, tools and processes for commercial buildings. FLEXLAB also includes FLEXGRID, which can test new, distributed energy resources. Testing capabilities include grid simulators, photovoltaic arrays, inverters, regenerative power supplies, programmable load banks, and EV charging. FLEXLAB enables the study of deep energy saving, and grid integrated strategies with tangible feedback on the occupant's experience. It has 4 testbeds each consisting of two identical test cells, enabling real time comparison of strategies to a base case, such as existing building conditions.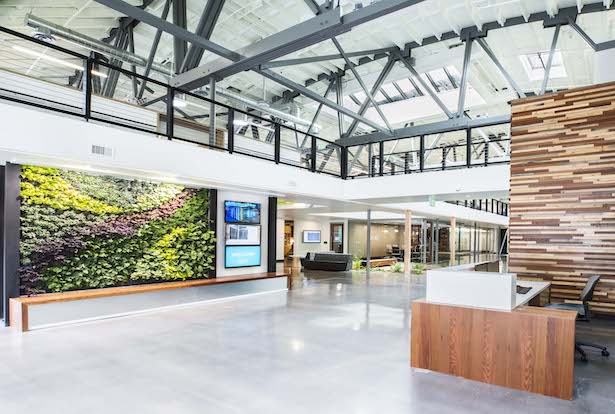 DPR Construction – Net-Zero Energy Building (NZEB)
11/15/2019 | 9:00 AM - 1:30 PM
DPR Construction's San Francisco office is a certified Net-Zero Energy Building (NZEB) by the International Living Future Institute (ILFI) through its Living Building Challenge (SM) program. It's the first commercial building with the certification in San Francisco. The 24,000 square-foot modern workplace boasts a number of sustainability features including an 118kw rooftop photovoltaic system and solar thermal water heating system, Solatube750 Daylighting system, and eight Velux solar-powered automated operable skylights. The building also features the first ever deployed LEED Dynamic Plaque that assists with tracking building performance, along with a BMS system and a publicly accessible Lucid Building Dashboard.
Already registered for the conference?
Not registered yet? Register Now!