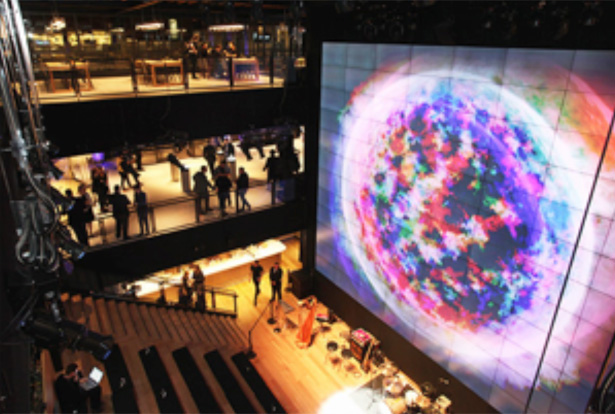 Samsung 837 - NYC
11/16/2016 | 10:00 AM - 12:00 PM
Samsung has long been known for its global leadership in the digital technologies industry. From mobile phones to flat screens and immersive experiences, this Korean company has established itself on the world stage. With a desire to showcase their current and future capabilities in the United States, Samsung decided to build a flagship innovation center in the heart of New York City's Meatpacking District. Opened in February of 2016, Samsung 837 is not a store but rather an immersive experience center that will provide CRE professionals insight into the kinds of experiences that tenants will come to expect in our buildings. This tour will feature state of the art innovation that includes, a three-story digital screen theater, a virtual reality tunnel, gallery space, clubhouse and music studio. Not a retail store, 837 also includes live music, art installations, screenings, culinary events as well as cultural collaboration with key curators. This tour will provide perspective on the future of digital experiences and their role in our buildings.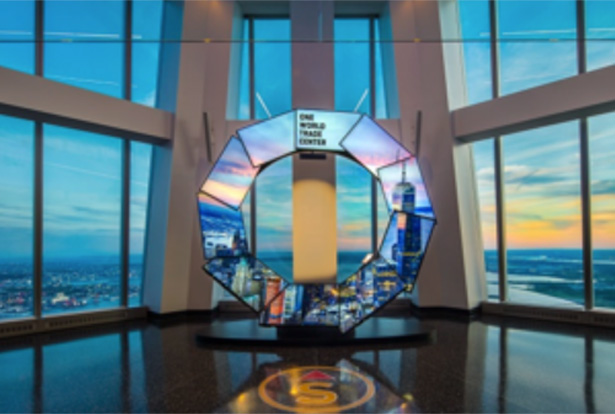 WTC | One World Observatory & GSA NYC HQ
11/16/2016 | 1:00 PM - 4:00 PM
SOLD OUT
For many reasons, the World Trade Center (WTC) is considered one of the most iconic buildings in the world and its story will be forever written in the history books. Technology, automation and innovation played a significant role in this project and the One World Observatory at the WTC has taken full advantage of innovative thinking. Starting at the 100th floor, attendees will experience the Sky Pod elevator where digital technology will provide riders with a thrilling and educational 500 years of history in just 60 seconds. Attendees will also experience other examples of innovation in the Voices/Foundation, See Forever Theater, Main Observatory and Sky Portal / City Pulse. Immediately following, attendees will be given a private tour of GSA's NYC HQ, a remarkable example of the new workspace paradigm and how GSA has transformed its office requirements while meeting the needs of a 21st Century mobile workforce. For CRE professionals, this is a chance to see one of the most innovative buildings and offices in the US.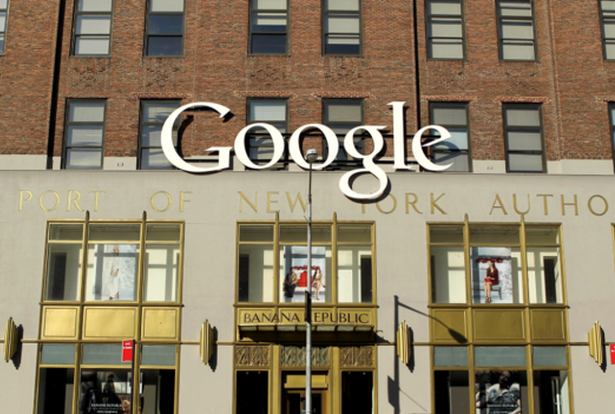 Google NYC Campus
11/16/2016 | 1:00 PM - 4:00 PM
SOLD OUT
Google is undeniably one of the world's most successful and innovative companies. With their roots in Silicon Valley, they are at the forefront of most new technology innovations including search, artificial intelligence and autonomous vehicles. And while their headquarters is located in Mountain View, CA, Google's largest office and engineering center in the U.S. happens to be in the heart of NYC. Located in the fourth largest building in the city, tour participants will have the unique opportunity to immerse themselves in a day in a life as a Googler. Tour 60' below street level to see the infamous river, check out the cooling plant that includes enough ice to make 1.5 million margaritas and then up 17 stories to enjoy spectacular views. Experience firsthand the highly creative spaces that power a work culture that fosters collaboration, innovation and opportunities for play. See firsthand the smart alterations and upgrades to the Google workplace and building infrastructure that are helping Google achieve its sustainability goals.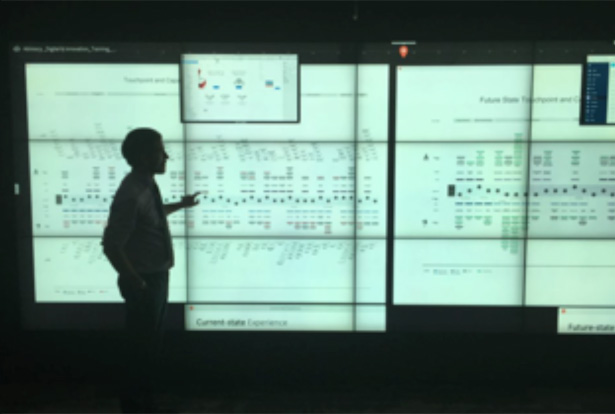 NOI Strategies | Cohn Reznick Innovation Lab
11/16/2016 | 2:00 PM - 4:00 PM
In an age of digital disruption, and with real estate a top item on many balance sheets, competition is driving corporate real estate leaders to innovate how they utilize space and manage real estate to enhance enterprise value. Participate in an interactive session where we'll utilize The CohnReznick Innovation Lab's touchscreen video wall and agile frameworks to explore how innovation can accelerate value-creation and visualize real estate operations intelligence solutions. You'll leave this tour with more than a memory, garnering ideas to drive improved real estate operations.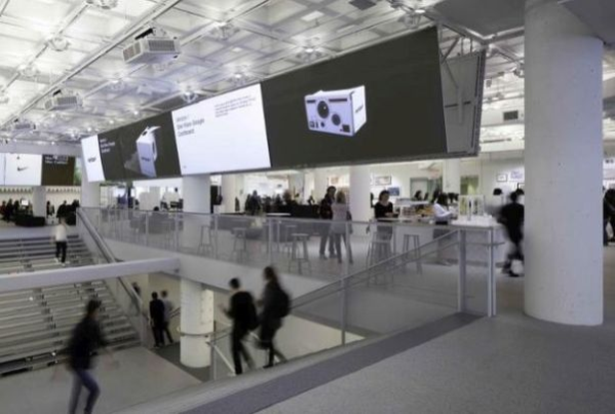 R/GA Connected Space
11/16/2016 | 2:00 PM - 4:00 PM
For decades, the workplace has remained unchanged while the world has continued to evolve and innovate. But how can the workplace progress to increase productivity and employee satisfaction? R/GA has built a new workspace model that inspires creativity, innovation and collaboration by connecting the physical and digital landscapes and reimagining the relationship between architecture, design, and technology. Join R/GA founder, chairman and CEO Bob Greenberg for a tour of R/GA's new global headquarters where he discusses the evolution of the workplace and how the office for the connected age will reinvent the way we work.
Already registered for the conference?
Not registered yet? Register Now!