ADVISORY NEWSLETTERS

Vol. 19 No. 34 – 8/22/2019
Realcomm Market Comparison: Update from Down Under
Leon Wurfel, CEO, BUENO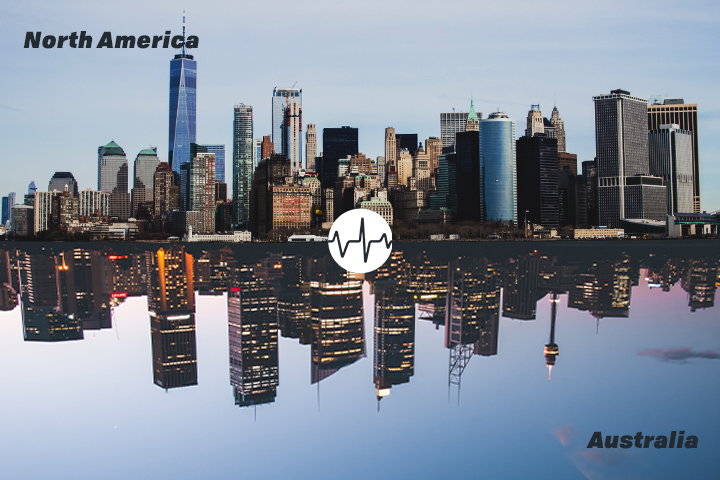 Over the past five years I have been attending the Realcomm conferences and built an understanding of key differences between the North American and Australian property markets.
The aim of this article is to compare various aspects of the property technology space between North America and Australia. I hope that this will help people in each country who are looking for inspiration for improving technology adoption; we all know that we are the worst industry in terms of our tech adoption.

I will contrast my observations between the general industry and the leaders in each region. Full disclaimer: this is based on my experience and opinions and is anecdotal evidence only.
Market Differences
Before we get into the tech, there are some important differences in the property market in each region that I break down into three areas:
Deferred capital cycle: Australia was fairly insulated from the GFC compared to North America. This led the North American market to defer a capital lifecycle around 2007-08, whereas in Australia a round of investment in the property sector happened due to the mandating of sustainability standards (supported by government incentives and funding).

Investment strategies: In general, Australian REITs adopt a hold approach, whereas North American REITs flip their buildings more. (I don't have statistics to support this, but I'd love to hear from people who do.)

Appetite for performance: Australia's property market is unique globally in that the dominant environmental rating system (NABERS) is performance- rather than feature-based.(1) It is also unique in that there are various mechanisms that tie ratings to rental income (the government started this practice around 2007 but it is now widely adopted), and a legislated disclosure requirement at lease or sale. This appetite for performance leads the operational side of the building industry to be outcome focused and have positive attitudes towards efficiency solutions.
Infrastructure
I'll break the building technology infrastructure down into four categories:
Automation

Security

Network convergence

Organisational
Automation
A significant degree of pneumatic building automation still exists in the North American market. This was one of the most surprising discoveries about North America compared to the Australian market. Pneumatics are incredibly rare in Australia.
The obvious explanation is a combination of the deferred capital cycle and contrasting investment strategies. However, it could also reflect some other barrier in being able to articulate or deliver the value proposition in upgrading from pneumatics to DDC (Direct Digital Controls).
The general population in Australia adopts modern building automation to a much higher degree than North America, but the leading edge of the markets are equivalent.
Security
A visible difference is around security. Five years ago, there was already a high degree of focus around security in North America, yet this was only on the agenda for Australian companies around their IT, not their OT. This is despite a relatively high-profile exploit of the BMS in Google's Sydney building.
(2)
This is now something that is on the agenda in Australia, but the leading edge of the North American property industry is more mature.
Network Convergence
This comes down to a difference in the attitudes in the leading edge of the market;, there is no meaningful difference in the adoption of OT network convergence in the general market, but a significant difference in adoption in the leading edge. I have seen relatively new, "feature rich" (aka smart) buildings be delivered in Australia without converged networks (despite having these specified in the design, in some cases) whereas I have seen many examples of network convergence in new builds in North America as well as retro-fit programs for existing buildings. These retrofits have not penetrated into the Australian market yet, which is a huge opportunity, but I believe that there is a capability gap in the market for delivery and operation.
The Australian market has accurately recognised that many smart building applications can be implemented independently of converged networks (e.g. you can implement converged systems without converged networks), whereas the North American market has viewed network convergence as a critical path. The lack of network convergence (while impacting the sophistication of OT operations in Australia) has not hampered the adoption of smart building technologies, whereas the perception of network convergence as a critical path may have hampered adoption in North America.
Organisational
Amongst the leading edge, both markets have now established that the CTO role has influence over OT standards, even if OT decisions are still largely owned by Facilities/Operations (which is probably sensible).
In Australia we have seen that the various major REITs in the market have now established a "Head of Building Technology" role that owns OT standards and leads the engagement with IT. I haven't seen this role to the same degree in the North American market.
Applications
Here are some comparisons of different technology applications that are utilised in the respective markets:
Remote Monitoring/Analytics
Due to the prevalence of NABERS in the Australian market, there has been a reasonable degree of adoption of first-generation remote energy monitoring solutions being provided (especially in the office sector). These solutions are generally being migrated to analytics-based solutions at the moment with most major REITs having significant degree of adoption of analytics across their portfolios. Supermarkets and casinos are also deploying these solutions.
Another key driver in Australia is the use of analytics solutions as part of the warranty management process for new developments. Many REITs specify analytics as part of their development brief, having recognised that this is the most valuable time in a building's lifecycle to deploy these solutions.
In North America, the adoption rate of these technologies seems to be driven significantly by state-based utility incentives for efficiency projects. In a lot of cases, the remote monitoring solutions are used primarily for M&V of an energy efficiency project and may not be converted into ongoing solutions. However, there are some notable long-term, large-scale analytics solutions.
I rate the Australian REITs as adopting higher than the North American REITs, but the corporate (occupier and owner/occupier) real estate market in North America is the leader.
System Convergence
I have seen several new developments in Australia that by all rights should have converged networks. Likewise, I have seen several brand new developments in North America that should have more integrated systems. As I mentioned earlier, there has been an attitude in North America that you can't converge the systems without having converged networks. There are certainly ways to interface these different systems without them running on the same network infrastructure.
Australia saw a lot of activity three to five years ago in retro-fitting converged systems into buildings, but some of those projects were not successful—and this seems to now be left to new developments.
Summary
Contrasting the two markets, I believe that North America is doing better in technology infrastructure, but Australia is doing better in applications. I believe that each country has a lot to learn from each other in the future.
---
References:
(1) The LEED rating system is structured around implementing various sustainability initiatives, each initiative (feature) then rewards a number of credit points. The total number of credit points determine your rating. NABERS is performance based, you take your last 12 months energy bills and some supporting data (to normalise for operating hours, occupied area etc) and the normalised emissions per m2 gives your rating. You have to re-certify every year.
(2) www.wired.com/2013/05/googles-control-system-hacked/
This Week's Sponsor
Yardi® develops and supports industry-leading investment and property management software for all types and sizes of real estate companies. Established in 1984, Yardi is based in Santa Barbara, Calif., and serves clients worldwide. For more information on how Yardi is Energized for Tomorrow, visit yardi.com.
Realcomm News
MEET OUR 2019 ADVISORY COUNCIL
CoRE Tech revolves around provocative, innovative visionaries. The Advisory Council is a distinguished group of Corporate Real Estate and Facilities professionals committed to furthering the adoption of technology, automation and innovation in the industry. They provide leadership and insight that shapes CoRE Tech learning content and helps identify topics, strategies and solutions to improve the management of corporate real estate assets and operations. The 2019 Advisory Council is led by three co-chairs who are pinnacle industry thought leaders.
ADVISORY COUNCIL CO-CHAIRS
VIEW FULL ADVISORY COUNCIL
UPCOMING REALCOMM WEBINARS
Top GLOBAL INNOVATIONS of 2019 Impacting Commercial and Corporate Real Estate - 12/12/2019
2019 will likely be another year of great innovations for the Commercial and Corporate Real Estate industry. With a multitude of new companies and ideas being funded by an insatiable appetite of investors, the traditional workflows and processes of Real Estate are challenged daily. Add to this a desire by the established marketplace to also innovate and the pressure of change increases. This webinar will bring together some of the industry's most prolific prognosticators who will discuss and debate the state of innovation in our industry for 2019. For those firms that are leaning into the change brought about by technology this is a perfect opportunity to hear about the leading solutions, case studies and best practices.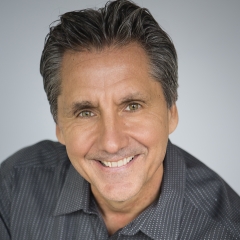 Jim Young
Co-Founder & CEO
Founder of Realcomm Conference Group, an education organization that produces Realcomm, IBcon and CoRE Tech, the world's leading conferences on techno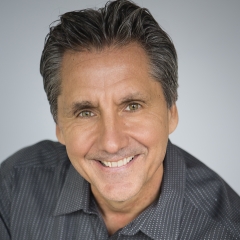 Jim Young
Co-Founder & CEO
Realcomm

Founder of Realcomm Conference Group, an education organization that produces Realcomm, IBcon and CoRE Tech, the world's leading conferences on technology, automated business solutions, intelligent buildings and energy efficiency for the commercial and corporate real estate industry. As CEO, Jim interacts with some of the largest companies globally pertaining to some of the most advanced and progressive next generation real estate projects under development.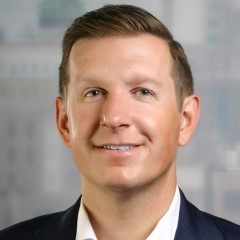 Jeffrey Chulick
Global RE Technology & Innovation Leader
Jeff Chulick is the Technology and Innovation Leader for EY Real Estate Services. He leads a global team of professionals focused on the identificatio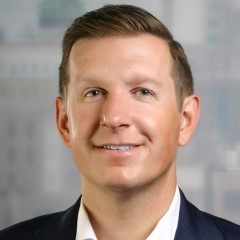 Jeffrey Chulick
Global RE Technology & Innovation Leader
EY

Jeff Chulick is the Technology and Innovation Leader for EY Real Estate Services. He leads a global team of professionals focused on the identification, innovation, design and realization of technology solutions that greatly enhance the workplace experience. His areas of focus include digital strategy, smart workplace, IoT, visual communications, workplace management, physical access and audio/visual technology. Jeff has over 20 years of enabling workplace strategies and delivering innovative solutions for EY and external clients across many different industries.