ADVISORY NEWSLETTERS

Vol. 19 No. 21 – 5/23/2019
The Next Employee Experience
Drew DePriest, Digital Solutions & Strategy Lead, CBRE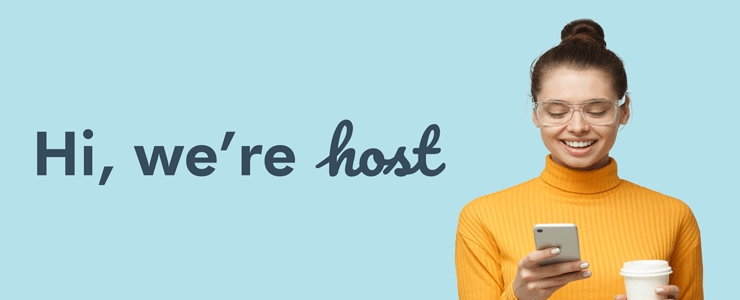 Vendor Profile
Welcome to the new employee experience: Just six years ago, the focus of building designers, builders and operators was on energy efficiency and "big data." When the "88 Acres" case study was published, it proved to the world that data aggregation and BAS analytics could be realistically executed at scale.
Around the same time, the iOS App Store also debuted which was supported by the growing ubiquity of 4G and LTE. By October 2013, the iOS App Store crossed the one million mark for apps available. Developers quickly took advantage of the rise in open APIs to deliver multiple threads of functionality in a single app, driven largely by the rise in REST (and the death of SOAP).
The following year, two things happened that would change the course of CRE/FM operations in a profoundly positive way:

(1) Growth of CRE hackers (as in "move fast and break things, build an MVP at a hackathon" hacker, not "hack the planet!" hacker) – according to startup research firm CB Insights, a batch of what we now know as "CRETech" (or "proptech") startups raised $1B in a single year for the first time ever. These new entrants brought to CRE the "hacker culture" of open systems and interconnectivity that drove the consumer app world.

(2) Focus on occupants – the International Well Building Institute (IWBI) launched the WELL Standard, one of the first set of guidelines for designing, building, and operating indoor space with the health of its occupants as its primary focus.

As an industry, we had shifted our collective efforts from energy efficiency, to sustainability, to wellness in a very short timeframe. Concurrently, a growing army of fledgling tech companies launched to help accelerate that shift. We started the nuanced, yet important, move from viewing the office destination as one of workplace to a destination for worklife.

Dawn of Experience
The concept of worklife was born out of the occupant experience. The shift in focus to worklife required increased acceptance and adoption of occupant-focused technology. The term "occupant experience" earned a mention in industry event programming for the first time ever, a slight departure from years past where BIM, IPD, and hyper energy efficiency carried the day. Bloomberg ran its iconic profile of The Edge, billed as "the most Connected, Period, Building, Period, Ever, Period,"with nearly 30,000 sensors and seamless connectivity across the many systems that impact everyone who works there. The excitement over "occupant experience" expanded upon the enthusiasm generated by Microsoft's "88 Acres" case study, launched only one year earlier. Occupant experience, a major focus of CREs these days, has cemented itself into programming, education, trends, applications and solutions, with no indication of slowing down.

Choice in the Marketplace
Collectively, we've learned a ton about work preferences over the past six years. Ideas and hypotheses have been vetted, tested, piloted, and deployed at scale. Mobile apps and associated platforms that integrate multiple facets of operational and back-of-house systems are minimum requirements nowadays, a baseline tech stack that many assume to comprise today's "smart building." Savvy CRE/FM leaders know that apps that seamlessly integrate a broad set of systems aren't easy to develop, and the ever-growing list of functionality that end users demand can't funnel to a single developer of tools. At the same time, occupants can't be expected to fire up 15 different apps to power their day in the workplace, either.

Enter the age of the workplace technology Marketplace. While the ever-expanding range of #CREtech options means more collective capability to continue pushing us all forward, it also poses the challenge to CRE/FM of how to decide which functions to include into your managed stack.

Our Worklife Solution: CBRE Host
The quintessential worklife is delivered when end user demands and available app choices are aligned. CBRE Host is a convergence of hospitality experts ("front-of-house" staff) and a proprietary, artificial intelligence (AI)-driven technology platform that together create an employee-centric workplace experience. Its scalable product suite includes concierge-quality services provided by talented CBRE "hosts"; world-class customer service training and certification; and a powerful, enterprise-grade technology platform. Significant strategy and product development has occurred at CBRE Host to support the occupant experience. We deliver this in a one-platform interface that's agnostic to the underlying functionality. This means choice in space occupancy sensors, choice of in-app integrated food and beverage vendors, and choice of connected operational technologies, all under a single UX wrapper that anticipates their needs. Defined partnerships with best-in-class companies has helped support the core functionality of our technology. CBRE has taken this approach in order to support the health of the wider technology ecosystem. Some relationships are highlighted below:
Microsoft's Azure cloud, IoT Hub ingestion engine, and Digital Twins platform power the deeply holistic and full-stack of CBRE connected buildings package

Jibestream's dynamically layered, and visually stunning maps
…and many more currently under development, all with the goal of
choice
as the underlying philosophy.
Welcome to an elevated worklife and employee experience, delivered by CBRE Host.
This Week's Sponsor
CBRE Group, Inc. (NYSE:CBRE), a Fortune 500 and S&P 500 company headquartered in Los Angeles, is the world's largest commercial real estate services and investment firm (based on 2018 revenue). The company has more than 90,000 employees (excluding affiliates), and serves real estate investors and occupiers through approximately 480 offices (excluding affiliates) worldwide. CBRE offers a broad range of integrated services, including facilities, transaction and project management; property management; investment management; appraisal and valuation; property leasing; strategic consulting; property sales; mortgage services and development services. Please visit our website at www.cbre.com.
UPCOMING REALCOMM WEBINARS
Top GLOBAL INNOVATIONS of 2019 Impacting Commercial and Corporate Real Estate - 12/12/2019
2019 will likely be another year of great innovations for the Commercial and Corporate Real Estate industry. With a multitude of new companies and ideas being funded by an insatiable appetite of investors, the traditional workflows and processes of Real Estate are challenged daily. Add to this a desire by the established marketplace to also innovate and the pressure of change increases. This webinar will bring together some of the industry's most prolific prognosticators who will discuss and debate the state of innovation in our industry for 2019. For those firms that are leaning into the change brought about by technology this is a perfect opportunity to hear about the leading solutions, case studies and best practices.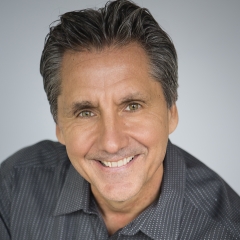 Jim Young
Co-Founder & CEO
Founder of Realcomm Conference Group, an education organization that produces Realcomm, IBcon and CoRE Tech, the world's leading conferences on techno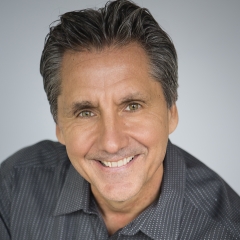 Jim Young
Co-Founder & CEO
Realcomm

Founder of Realcomm Conference Group, an education organization that produces Realcomm, IBcon and CoRE Tech, the world's leading conferences on technology, automated business solutions, intelligent buildings and energy efficiency for the commercial and corporate real estate industry. As CEO, Jim interacts with some of the largest companies globally pertaining to some of the most advanced and progressive next generation real estate projects under development.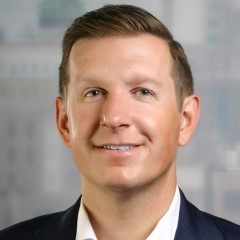 Jeffrey Chulick
Global RE Technology & Innovation Leader
Jeff Chulick is the Technology and Innovation Leader for EY Real Estate Services. He leads a global team of professionals focused on the identificatio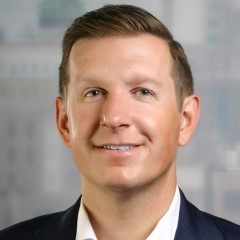 Jeffrey Chulick
Global RE Technology & Innovation Leader
EY

Jeff Chulick is the Technology and Innovation Leader for EY Real Estate Services. He leads a global team of professionals focused on the identification, innovation, design and realization of technology solutions that greatly enhance the workplace experience. His areas of focus include digital strategy, smart workplace, IoT, visual communications, workplace management, physical access and audio/visual technology. Jeff has over 20 years of enabling workplace strategies and delivering innovative solutions for EY and external clients across many different industries.