ADVISORY NEWSLETTERS

Vol. 19 No. 20 – 5/16/2019
Cloud-based Meter Infrastructure Management
Gord Echlin, VP Marketing & Business Development, Triacta Power Solutions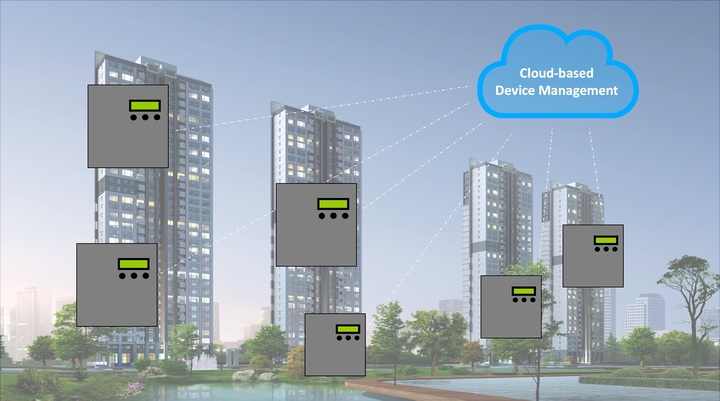 Vendor Profile
It's pretty clear to most that an open information plan that keeps your data free from vendor or system lock-in is essential to any instrumentation and control measures you deploy. Less recognized yet arguably as important, however, is having secure and ready access to the actual building devices themselves – both for set up and ongoing device configuration. This is true for all modern, networked, on-premise building equipment – and critical for your metering infrastructure.
Device Status and Programming Not Enough
Ready access to electrical meters for programming and status has become standard, but it's not enough. A building's meter management platform needs to go beyond individual devices to include how the meters are performing in a networked environment. The minimum criteria here is how each meter correlates to the physical elements of a building.

In addition to easy meter management, this hierarchical approach lends itself well to other dimensions of modern building management – including multi-tenancy, multiple sites, Infrastructure as a Service, contract services, and the needs of diverse stakeholder groups.

Allocating Costs and Assigning Control
In multi-tenant situations (residential and commercial), access to building information is not just to understand overall building performance, but also to allocate resource consumption. In some situations, the need goes even further to include system control for property managers and tenants. These requirements call for sophisticated reporting mechanisms and the ability to set the scope of visibility and control to defined audiences.

For this reality, web-based access is a must.

Managing Multiple Sites
Many property managers have multiple buildings. Corporate property management not only has numerous sites but may have a footprint in multi-tenant buildings as well as wholly owned single occupant buildings. Having a metering infrastructure that allows for web-based access means that corporate leadership, property managers, and building professionals can all get the level of access and information they need across all locations – in a timely and secure manner.

Working with Third Parties
In today's complicated world of service delivery, a 3rd party may own and operate a building's instrumentation – therefore needing to access and control building devices while at the same time giving property management and tenants visibility. It is also not unusual for building assets like the metering infrastructure to be installed under one ownership, such as the building owner, and then transferred to an outsourced asset manager.

A web-based, hierarchical management system that controls stakeholder scope and privilege is key for managing these scenarios – and a serious, if not critical consideration when deploying any kind of metering or control system.

The Triacta Solution
Triacta's metering platforms have been web-centric since inception. Management can be performed using local computing resources running Triacta's configuration tools, or via Triacta Cloud – our web-based software as a service.

Triacta Cloud provides these capabilities:
Hierarchical representation of metering assets with multiple views from different perspectives (for example, but not limited to): electrical system design, common versus tenant ownership, physical building layout, geographical distribution, and service and service provider association

XML based export and import of information for use by other applications

Clear format fields for meta-tagging description of individual metering points

Multiple user accountgors with the ability to limit scope of control and visibility for multiple levels of stake-holder (Service Provider, Property owner, Property Manager, Local Tenant, Corporate C-Suite, Contractor, etc.)

Configuration tools for full configuration of individual meters

Configuration tools for full configuration of very large deployments of meters – with tools for commissioning, installation, wiring, and audit trails

Event management for oversight of meter deployments

Collection of meter data for scheduled reporting

Visual representation of consumption information

Built-in applications for application of tariff and service pricing to the individual meter point
An Important Note on Security
In this age of security concerns, it is important to understand how meters attached to a secure network behind a firewall can communicate with a web-based application without causing problems for IT. Triacta meters are IP network "citizens" – obtaining IP addresses using the DHCP protocol (just like your computer) or having static IP addresses assigned to them. Triacta meters initiate communications with cloud applications just as a web-browser session from your computer would. Any meter user data or meter event information that is meant to be shared is uploaded to the cloud application, and any configuration information that is to be downloaded into the meter is pulled down in the same session. This meter-only initiation from inside a firewall per normal HTTP based operations is highly efficient and doesn't contravene standard network security protocols.
This Week's Sponsor
Triacta designs and manufactures revenue grade meters and data acquisition devices for energy management, tenant billing, and building control applications. Every Triacta meter ships with software that combines meter management, automated data collection, powerful analysis tools, and flexible data export capabilities — everything needed to create and manage a metering infrastructure.
UPCOMING REALCOMM WEBINARS
Top GLOBAL INNOVATIONS of 2019 Impacting Commercial and Corporate Real Estate - 12/12/2019
2019 will likely be another year of great innovations for the Commercial and Corporate Real Estate industry. With a multitude of new companies and ideas being funded by an insatiable appetite of investors, the traditional workflows and processes of Real Estate are challenged daily. Add to this a desire by the established marketplace to also innovate and the pressure of change increases. This webinar will bring together some of the industry's most prolific prognosticators who will discuss and debate the state of innovation in our industry for 2019. For those firms that are leaning into the change brought about by technology this is a perfect opportunity to hear about the leading solutions, case studies and best practices.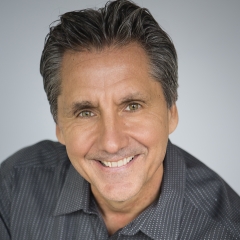 Jim Young
Co-Founder & CEO
Founder of Realcomm Conference Group, an education organization that produces Realcomm, IBcon and CoRE Tech, the world's leading conferences on techno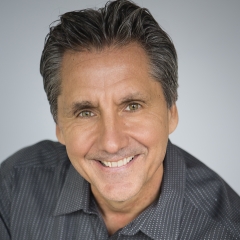 Jim Young
Co-Founder & CEO
Realcomm

Founder of Realcomm Conference Group, an education organization that produces Realcomm, IBcon and CoRE Tech, the world's leading conferences on technology, automated business solutions, intelligent buildings and energy efficiency for the commercial and corporate real estate industry. As CEO, Jim interacts with some of the largest companies globally pertaining to some of the most advanced and progressive next generation real estate projects under development.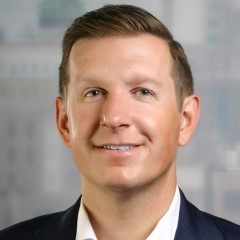 Jeffrey Chulick
Global RE Technology & Innovation Leader
Jeff Chulick is the Technology and Innovation Leader for EY Real Estate Services. He leads a global team of professionals focused on the identificatio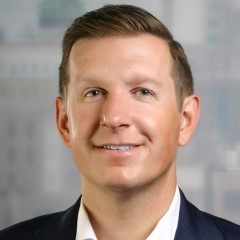 Jeffrey Chulick
Global RE Technology & Innovation Leader
EY

Jeff Chulick is the Technology and Innovation Leader for EY Real Estate Services. He leads a global team of professionals focused on the identification, innovation, design and realization of technology solutions that greatly enhance the workplace experience. His areas of focus include digital strategy, smart workplace, IoT, visual communications, workplace management, physical access and audio/visual technology. Jeff has over 20 years of enabling workplace strategies and delivering innovative solutions for EY and external clients across many different industries.