ADVISORY NEWSLETTERS

Vol. 19 No. 18 – 5/2/2019
Enabling and Optimizing the Smart Digital Workplace
Chris Fine, Senior Strategist, Workplace Innovation, Aruba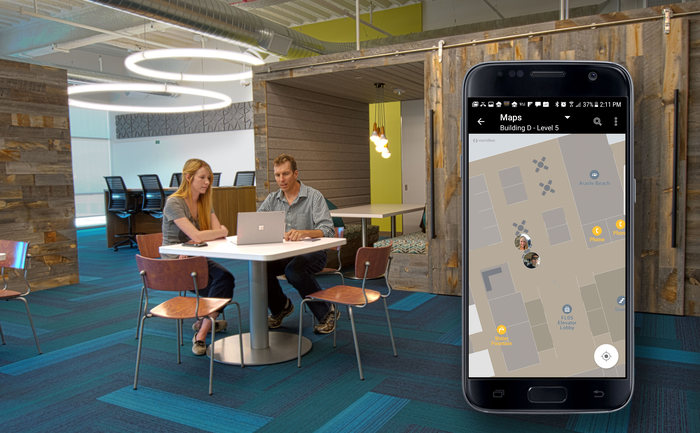 Vendor Profile
The move toward "smart" workplaces – venues that are interactive, responsive, and flexible – continues to accelerate, driven by major trends that are generational in scope. As a result, organizations in a wide swath of industries are increasing their investment in key technologies and processes that enable a whole new way of working, and savvy commercial and corporate real estate professionals are taking note.
The key trends driving the shift toward the Smart Digital Workplace are varied. First, and for the first time, four separate generations of workers simultaneously comprise the workforce. Millennial and younger workers represent a growing portion of the workforce, whose priorities for their workspaces can be much different than those of their colleagues. Competing for the best workers is therefore a bit more complex, but one unifying factor that appeals to all groups is the promise of a better workplace experience. Second, the migration of enterprise technology to the cloud, with the accompanying increases in flexibility and mobility, removes the fixed association of each worker with a given work position or facility location. Third, agile methods for software development, work processes, and workforce management require the ability to organize work around projects and specific clients, rather than fixed enterprise-wide groups. And finally, the increased use of big data and AI requires gathering, measuring, analyzing and dissemination of ever-larger quantities of information.

All these trends are about fluidity, flexibility, rapid response, collaboration, and global connectivity to meet changing business and market needs. As a result, real estate and IT professionals are seeking to build facilities and systems that meet these needs at a reasonable cost, without sacrificing security, manageability, and other operating requirements. There are significant technical and organizational challenges to meeting this goal, but fortunately, new solutions and approaches are becoming available to help optimize and secure the workplace.

The Challenges: Complexity, Security and Organizational Alignment
The components of the Smart Digital Workplace revolve around three primary goals, centered on use cases:
Better employee experiences, such as wayfinding; healthier and more productive, sustainable environments with respect to light, noise, and climate; collaboration interfaces, such as audio-video conferencing and speech recognition; conference room- and workspace-booking; and visitor management

Improved measurement and control from a building management perspective, such as space utilization, environmentals, physical security and safety, and physical layout (space configuration, furniture elements, etc.)

Rapid and flexible deployment of space, with all the organization's requirements in place. This applies to the growing trend of Space as a Service and the growing likelihood of enterprises partnering with providers of flexible space
The technologies required to achieve these goals are concentrated in three main areas: IoT, mobile apps and networking. Underlying the technologies are requirements for data security and privacy. In order for all this to come together, the various stakeholders and organizational processes need to be aligned around the goals.
Many enterprises and facility operators find that complexity and costs have been growing. For example:
IoT systems are often not interoperable, requiring multiple types of connectivity, software protocols, proprietary hardware, large numbers of single-purpose sensors, gateways, databases, and management systems. Multiple wireless networking standards – LTE (and soon 5G), Wi-Fi, Zigbee, Bluetooth and others – can lead to higher equipment cost, provisioning and management complexity, and the need for specialized (i.e., hard-to-find) IT skills.

Multiple mobile apps, often one for each type of experience or use case, can leave occupants and managers frustrated, also increasing the cost of customer support and training.

Outdated and limited networks, designed for simple connectivity rather than as core enterprise technology platforms, lack sufficient capacity and functionality to support the Smart Digital Workplace.

The addition of flexible space often means "grafting" the organization's IT systems onto the ones maintained by the flexible space providers, or implementing expensive replication of the organization's standard IT environment. This requires extensive project management and investment, which counteract the benefits of flexible space.

Outdated and/or siloed organizational structures, created before the age of digital transformation, make it more difficult to deploy new solutions that require inter-group collaboration and unified strategy. Indoor location, occupant experience apps, IoT occupancy measurement, and space reservations are specific use cases where this impediment most often occurs.

Upgraded security levels are required, resulting from an IoT "Tower of Babel," more mobile apps, increased collection of data and other factors.
These challenges need not be daunting, but must be addressed as part of the move toward a Smart Digital Workplace.
Better Technology Solutions Can Help
Fortunately, there are several new technologies that can help organizations to enable and optimize the Smart Digital Workplace. These include:
More-powerful networking platforms. The interactive environment of the Smart Digital Workplace relies heavily on the underlying layers of networking technology. Leading-edge network vendors are incorporating multiple types of wireless networking into their access points, switches, and other infrastructure, eliminating the need for multiple hardware systems. The new 802.11ax Wi-Fi standard (Wi-Fi 6) offers greatly-increased performance and security. PassPoint will enable painless transition of mobile devices between cellular (current or 5G) and Wi-Fi environments.

Unified management and security. Infrastructure and application vendors are incorporating a unified approach to manage large numbers of sensors, user-owned equipment, and other devices. For example, a new standard called Device Provisioning Protocol (DPP) allows IoT sensors and other devices to be added, managed, and secured by simply reading a bar code on each device. WPA3 Wi-Fi security is a major improvement upon the current WPA2. Also, AI-based anomaly detection can be used to increase overall security and promote rapid response to threats.

Interoperable solutions. New partnerships among infrastructure and application vendors will enable customers to buy "out of the box" solutions, pre-integrated and configured, with associated installation and post-installation support.

Better utilization of data. AI and other techniques are increasingly being used to gather and analyze the river of data from IoT and other systems, in order to provide much better quantitative metrics as well as to detect and counter security threats.
Benchmarking and Ecosystems Also Can Help
Aruba works closely with best-of-breed technology organizations, real estate managers and operators, and customers who are advancing the Smart Digital Workplace. We have found that creating this type of ecosystem and participating in the resulting community help us to optimize our own Smart Digital Workplace, advance the state of the art, and better serve our customers.
Whatever industry your organization is involved with, this approach – benchmarking thought and implementation leadership, and participating in a community – can help you to build a successful Smart Digital Workplace for your organization.
The Bottom Line
Strategically-focused organizations that want to optimize the growth and effectiveness of the Smart Digital Workplace recognize that multiple stakeholders need to combine their skills, remits and budgets to implement integrated, secure solutions rather than separate point products.
These approaches must be driven and coordinated from the top, but implemented by cooperative teams. Stakeholders include IT, Corporate Real Estate, building owners and managers, senior management, security and compliance, and end users. These groups need to work proactively to ensure success, collaborating around a common set of use cases, technologies, strategies, and goals.
Complexity and cost are inevitable in the early stages of a generational change in the environment. However, the maturing capabilities of the technologies involved, the opportunity to adapt organizations and processes through digital transformation, and the many benefits of the results, weigh in favor of continuing momentum and success for the Smart Digital Workplace.
This Week's Sponsor
Aruba, a Hewlett Packard Enterprise company www.arubanetworks.com, provides next-generation network technologies that allow organizations to create smart, amazing experiences that bridge our physical and digital worlds. Designed for mobility, cloud and the IoT, Aruba's software-defined, secure Experience Edge Architecture enables people and things to work in harmony and is the foundation for the future of work.
Realcomm News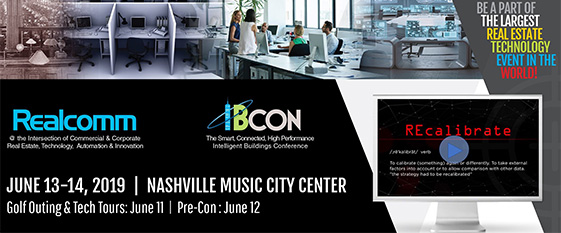 Don't Miss These 9 Exciting Pre-Conference Events | June 11-12
There is no better way to kick-off this year's conference than by attending one of our pre-conference events. These comprehensive and innovative programs are designed for specific stakeholders based on their professional role within the Commercial, Corporate, Government, Institutional Real Estate and Technology industries.
Maximize the value of our pre-conference sessions by bringing your team - IT, FM, PM, Energy, Innovation, Marketing, Sustainability, Operations and Finance ñ when it comes to technology, automation and innovation, Realcomm and IBcon have something for everyone in your organization!
UPCOMING REALCOMM WEBINARS
Real Estate Information Management - BUDGETING & FORECASTING - 9/5/2019
With real estate portfolios becoming more complex and in need of continuous financial scrutiny, the demands for integrated, real-time, accurate building and portfolio performance information is critical to business success. Long gone are the days of isolated static forecasting; we are now entering an era of complex, integrated, real-time and predictive. New platforms, including CPM (Corporate Performance Management) products, approaches and innovations continue to reshape this important real estate process. Industry experts will present state-of-the-art, leading edge and modern approaches, providing an up-to-date perspective on current best practices.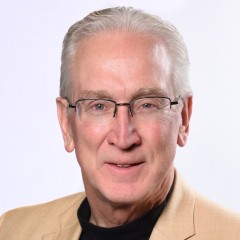 Chuck Niswonger
NiceNets Consulting
Chuck Niswonger
President
Chuck Niswonger has over 30 years of successful leadership experience in technology-related roles that range from operating his own consulting company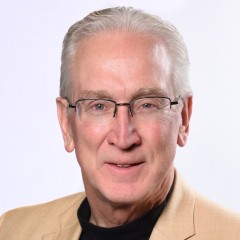 Chuck Niswonger
President
NiceNets Consulting
Chuck Niswonger has over 30 years of successful leadership experience in technology-related roles that range from operating his own consulting company (www.nicenets.com) to directing the IT strategy of a real estate investment management firm to manufacturing and technology-enabled education. Chuck has also been the chair of the Realcomm Investment Management (IM) Advisory Council for the last ten years, managing content selection for the conference educational sessions, IM forums, workshops and webinars.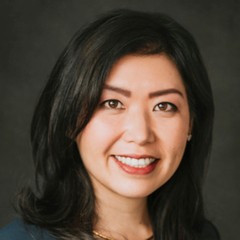 Cecilia Li
Urban Edge Properties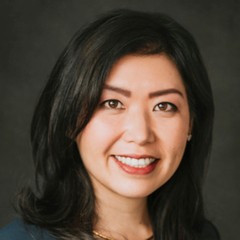 Cecilia Li
SVP, IT
Urban Edge Properties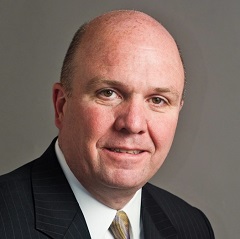 Porter Bellew
Federal Realty
Porter Bellew
VP, CIO
Porter Bellew is VP, CIO for Federal Realty Investment Trust. He is responsible for the Trust's information technology strategy, services, operations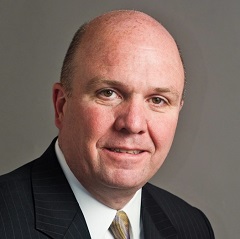 Porter Bellew
VP, CIO
Federal Realty
Porter Bellew is VP, CIO for Federal Realty Investment Trust. He is responsible for the Trust's information technology strategy, services, operations and team. Porter has over 25 years of experience in real estate information management.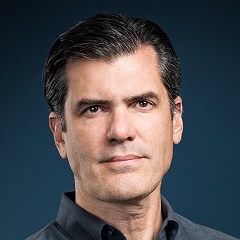 Todd Huebsch
Industry Principal, Commercial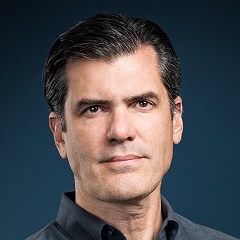 Todd Huebsch
Industry Principal, Commercial
Yardi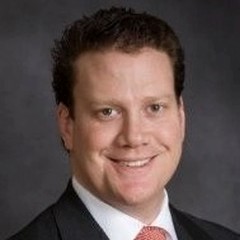 Nick Moore
Lionpoint Group
Nick Moore
Executive Director
Nick Moore is a founding partner of Lionpoint Group, a global consultancy focused on delivering complex business and operations transformation initiat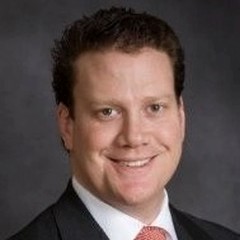 Nick Moore
Executive Director
Lionpoint Group
Nick Moore is a founding partner of Lionpoint Group, a global consultancy focused on delivering complex business and operations transformation initiatives to solve process and data inefficiencies within the alternative investments market.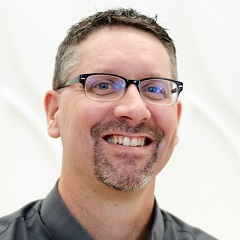 Andy Welkley
Product Marketing Manager
Andy is a Product Marketing Manager for MRI Software, where he drives product strategy and direction for the company's Financial, Commercial and Retai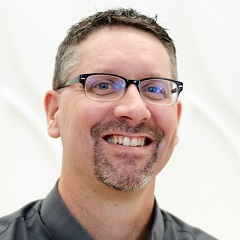 Andy Welkley
Product Marketing Manager
MRI
Andy is a Product Marketing Manager for MRI Software, where he drives product strategy and direction for the company's Financial, Commercial and Retail property management solutions. Andy is passionate about leveraging the power of data to drive actionable decisions across organizations, and he enjoys developing and teaching best practices that support the needs and requirements of MRI clients.