ADVISORY NEWSLETTERS

Vol. 19 No. 15 – 4/10/2019
Intelligent Buildings: Connecting to What's Next
Steve Letke, Solutions Engineer, Corning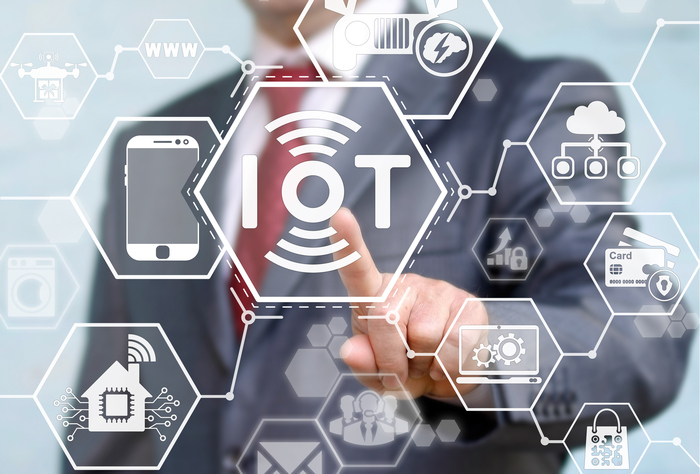 Vendor Profile
We are living in an era of increased reliance on technology to enable amazing experiences. Trends like bring-you-own (BYO) device for learning, remote healthcare access for underserved communities, and video conferencing for global team collaboration all rely on an IT infrastructure to support them.
The number of mission critical applications inside buildings being supported by this infrastructure has expanded by several orders of magnitude and will continue to do so into the foreseeable future. We expect today's networks to support more experiences than ever, and that list keeps getting longer as we develop new technologies that help us live more connected, safer, smarter, easier, better lives.

One particularly exciting trend in the in-building network space is intelligent building automation technologies (IBAT), which enable property owners to analyze data from multiple sources within a building, learn from that data, and adjust operations accordingly. The increasing need for infrastructure that delivers reduced carbon dioxide emissions is a major driving factor for the IBAT market. IBAT also has become a differentiator in the real estate business, as it conforms with improved safety and security systems. The IBAT aims to reduce operational costs substantially through the integration of Internet of Things (IoT) platforms. Several stringent energy consumption regulations passed by governments worldwide have boosted the adoption of IBAT. Growing concerns regarding the environment, depleting fuel resources, and the increasing need to reduce energy consumption further support the growth in this market. Other factors supporting market growth include increasing investments in technological advancements by vendors and continued research and development.

Just as our technology demands are changing, the networks that enable these experiences must change as well. The proliferation of intelligent buildings has the potential to accelerate the evolution of the IT infrastructure's ability to support growing in-building technology demands. However, access to innovative IBAT will only be unlocked by networks designed for more; most critically, the ability to scale to future data demand.

Legacy networks are ill-equipped to handle the ever-increasing bandwidth requirements driven by innovative technologies like IBAT, but the challenges are not limited to just managing demand for data. Today, many companies install a new network or add new cabling each time they want to add another system to their building. Over time, layers of structured cabling fill up in "pathways," resulting in crowded cable trays and closet spaces. This overcrowding can become painful to manage and maintain because it eventually requires ripping out and replacing often-tangled cables to complete network upgrades. Having to replace structured cabling with each network upgrade is not only time consuming and costly, but it is also risky – a simple upgrade can quickly become disruptive if installers inadvertently rip out the wrong cables while sorting through the tangled mess.

Power and distance limitations are another critical challenge for legacy networks. In most cases, the wireless devices enabled by these networks are not completely wireless – they require an ethernet connection and DC power to function. The most popular solution to address these demands is to remote power via Power-over-ethernet (POE) – a method made popular many years ago by the widespread adoption of VoIP telephones and Wi-Fi access points. However, the emergence of new applications like LED lighting, point-of-sale terminals, small cells, thin clients, and pan-tilt-zoom cameras push the limits of POE's remote powering and 100-meter horizontal cabling limitations.

The good news is, there's an available alternative today that can support your in-building technology needs both now and in the future – the converged network. This new network standard allows building owners to do more, be more and accomplish more as futuristic technologies quickly become a reality. A converged network allows you to be ready for whatever comes next, while also reducing the cost of future upgrades and operating expenses. Converged networks are taking composite fiber (single mode fiber and copper conductors in the same jacket) deeper into the network with copper so that multiple applications run on a single network. Replacing today's single-purpose infrastructure approach with a converged network solution results in lower capital and operating expenses for building owners because it requires less network equipment, less cable pathway space and it reduces network installation time. Converged networks deliver remote power greater than 70 watts and support data transmission at distances greater than 100 meters to transform your structured cabling into a bona fide fourth utility within a building.

No matter the building type, a converged network can deliver value unmatched by traditional solutions. For hospitals, it can reduce or eliminate the need to enter ceilings to complete network upgrades and can support fiber to the zone, which keeps electronics outside of patient rooms. For hotels, it enables fiber to the room to support advanced applications and minimizes business disruption by reducing the need to upgrade structured cabling. For large venues, a converged network brings fiber closer to the edge of the network to support increased capacity needs required for new applications.

Every building is different, but they all require connectivity. Our traditional way of wiring a building will not take us where we want to go – and with so many ideas, inventions, and experiences ahead of us, we can take steps today to ensure that our networks will never be the limiting factor to what we can achieve.

This Week's Sponsor
Corning is one of the world's leading innovators in materials science, with a more than 165-year track record of life-changing inventions. Corning applies its unparalleled expertise in glass science, ceramic science, and optical physics along with its deep manufacturing and engineering capabilities to develop category-defining products that transform industries and enhance people's lives.
Realcomm News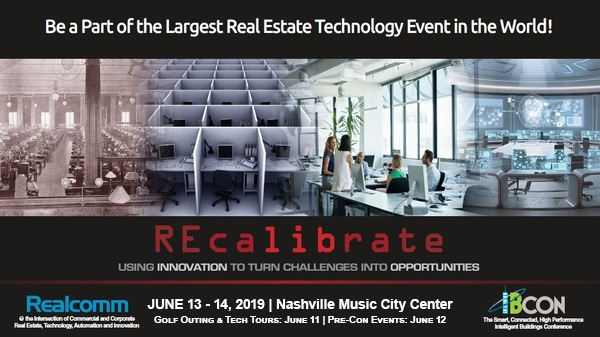 This year's conference theme focuses on how everyone in an organization needs to fully understand how the next chapter of the digital revolution will affect their role as well as the organization as a whole. It is time to
REcalibrate
, identify the challenges, embrace innovative ideas and discover new opportunities in the way we design, build, lease, operate, transact and use Commercial and Corporate Real Estate.
Watch the video to learn more:
UPCOMING REALCOMM WEBINARS
Top GLOBAL INNOVATIONS of 2019 Impacting Commercial and Corporate Real Estate - 12/12/2019
2019 will likely be another year of great innovations for the Commercial and Corporate Real Estate industry. With a multitude of new companies and ideas being funded by an insatiable appetite of investors, the traditional workflows and processes of Real Estate are challenged daily. Add to this a desire by the established marketplace to also innovate and the pressure of change increases. This webinar will bring together some of the industry's most prolific prognosticators who will discuss and debate the state of innovation in our industry for 2019. For those firms that are leaning into the change brought about by technology this is a perfect opportunity to hear about the leading solutions, case studies and best practices.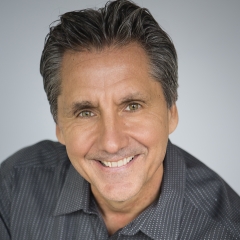 Jim Young
Co-Founder & CEO
Founder of Realcomm Conference Group, an education organization that produces Realcomm, IBcon and CoRE Tech, the world's leading conferences on techno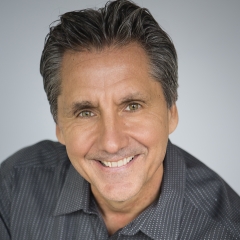 Jim Young
Co-Founder & CEO
Realcomm

Founder of Realcomm Conference Group, an education organization that produces Realcomm, IBcon and CoRE Tech, the world's leading conferences on technology, automated business solutions, intelligent buildings and energy efficiency for the commercial and corporate real estate industry. As CEO, Jim interacts with some of the largest companies globally pertaining to some of the most advanced and progressive next generation real estate projects under development.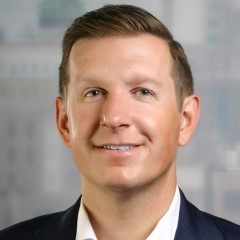 Jeffrey Chulick
Global RE Technology & Innovation Leader
Jeff Chulick is the Technology and Innovation Leader for EY Real Estate Services. He leads a global team of professionals focused on the identificatio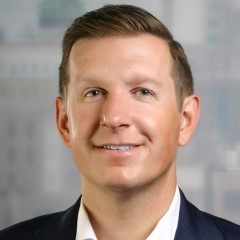 Jeffrey Chulick
Global RE Technology & Innovation Leader
EY

Jeff Chulick is the Technology and Innovation Leader for EY Real Estate Services. He leads a global team of professionals focused on the identification, innovation, design and realization of technology solutions that greatly enhance the workplace experience. His areas of focus include digital strategy, smart workplace, IoT, visual communications, workplace management, physical access and audio/visual technology. Jeff has over 20 years of enabling workplace strategies and delivering innovative solutions for EY and external clients across many different industries.