ADVISORY NEWSLETTERS

Vol. 19 No. 10 – 3/6/2019
Oracle Rolls Out an IoT-Enabled Workplace Strategy
Francisco Ruiz, Director of IoT, HQ, Oracle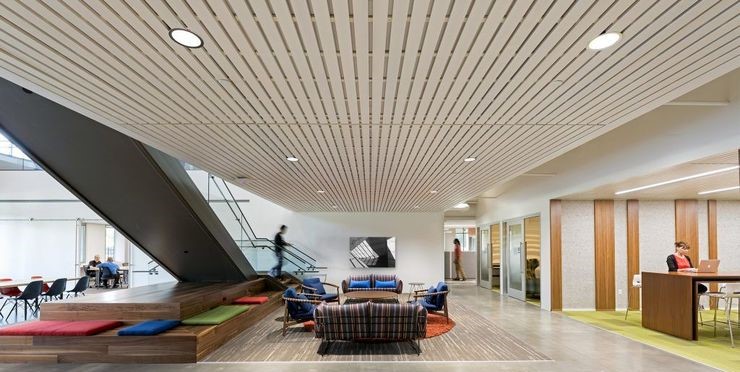 Experiencing the evolution of smart buildings over the last decade has been exciting. As companies strive to define their technological strategies for innovation, aligning those with company goals creates a true organizational mission. Thus begins the journey to the best smart building strategies.
At Oracle, the vision is to be a leader in global real estate and facilities performance, best practices, innovation, and proactive strategic planning. Our IoT strategy aligns well with that vision. To quote Stephen R. Covey, we began strategy development with "the end in mind."

The Path to IoT
Oracle Real Estate & Facilities has fostered an environment where diverse, results-oriented team members with proven track records filled with a rich history of industry experience spanning MEP, Sustainability, IoT and Facilities can collaborate, innovate and follow their passions that contribute to the company's triple bottom line. The belief that systems and technology could help us understand how our buildings were performing is deep-rooted in our DNA. With a data-driven approach, we were confident that algorithms could be created that could automatically feed back to the system and continuously optimize performance while quantifying and validating financial savings. In today's connected environment, we believe that a derivative of the 'butterfly effect' is valid for building operations and an important part of our strategy. For example, an employee's alarm clock at home could signal the start of a building chiller, VAVs, etc. – our strategy began with "the end in mind."

So we began our journey, in which IoT was initially a tool to help understand the performance of our buildings. W. Edwards Deming famously said, "It is wrong to suppose that if you can't measure it, you can't manage it – a costly myth." The data gathered has provided us with a means to justify our costs, validate our performance and continuously improve our operation. It has supported many achievements including multiple LEED and Energy Star certifications, Carbon Disclosure Project A-List ratings and various other third-party recognitions.

Third party recognition raises the profile of the program and has the unintended, and typically difficult to quantify, consequence of allowing an enterprise to enjoy the green glow of sustainability. As our buildings performed better, we also benefited from an improved occupant experience by enhancing their comfort, safety, security and convenience. Additional technologies such as occupancy sensors already included in our lighting controls had the secondary value of providing space utilization data, helping us right-size our portfolio and build spaces that people really use. This continued pursuit of value and innovation using IoT has helped us achieve our goals of contributing to a healthier planet and reducing impact on natural resources. This had an additional effect of a reduction of operating costs and increased profits through improved operating efficiencies.

We didn't get there overnight by trying to monitor every piece of equipment or initiating various pilots of fault detection analytics, artificial intelligence, or other more advanced topics. Instead, we began simply by executing proven methods that many of our teams were familiar and experienced with. This included Energy Star benchmarking, which is naturally complimented by electrical, gas and water sub metering, thus allowing us to maximize the value of fundamental IoT sensors. This additional instrumentation provided measurable data on performance and anomalies. The resulting insights led to the refinement of an IoT strategy that included the creation of a global IoT team that reports into Real Estate & Facilities, and partners directly with IT and Security to guide IoT implementation and adoption.

Case Studies
Several projects were performed at our existing headquarters campus in Redwood City and our Santa Clara Campus, which were built in the nineties. LEED and Energy Star certification were important first steps on our journey. We constructed two LEED gold certified smart buildings at our historic Santa Clara, California campus and equipped many buildings at our HQ with various levels of sub metering and optimized BMS programming, updated lighting controls, fixtures and lamps.
Included in these projects was the Design Tech High School, which is a Smart Building that represents the first public high school to be built on a corporate campus and allows Real Estate and Facilities to share our sustainability and technology experiences with the future leaders of our world. We also integrated multiple campuses into our centralized master systems integration platform allowing us to benchmark across multiple buildings and campuses for analysis, continuous commissioning, measurement and verification – and ultimately allowing us to sustain efficiency and share portfolio information with internal stakeholders.

Our smart building projects provide us direct access to state-of-the-art office and lab equipment, including space utilization info, BMS, lighting, energy, water, automated window tinting, shades and fire alarms. By leveraging IoT automation, the buildings can dynamically operate HVAC, lighting and shades. They also provide planning teams with insights into space utilization patterns. The success of this project was largely due to the collaborative and integrated approach to project delivery, and the technologies that were included at the design stage – critical for best results.

We're digitally transforming our portfolio and democratizing actionable information across the organization in a secure and scalable manner using IoT. The success of the program is dependent on collaboration between all staff that represents Real Estate, IT, physical and information security, energy, IoT, sustainability and our respected partners.

Establishing a Roadmap for Innovation
If you don't already have a program to support technology within real estate, here are a few recommendations and considerations:
(1) Identify champions at many levels in the enterprise; foster communications with those champions. They must have a passion about technology, a belief in its power and the courage to push for change.
(2) Strategy starts with practical solutions: what problems you are trying to solve and the results you want to achieve.
(3) Communication and partnership between Real Estate, IT and security leadership teams must be established.
(4) Determine your data security requirements and select a cybersecurity framework.
(5) Develop a technology specification to help you define selection criteria of features, security, protocols, integration, point naming standards and potential data lake strategies.
(6) Be involved in the commissioning process, which is critical in achieving accurate data produced by IoT.
(7) Create standard operating procedures that will help support the development of playbooks.

I recommend incorporating these considerations into your planning, processes and solution selection before you begin to pilot more advanced topics like analytics, fault detection and AI. Establishing the fundamentals and sound practices leads to a successful foundation to aid your IoT journey.

The bottom line is: You have to determine what a smart building means to you and your company. With so many different technologies available, and ways to architect and secure them, the best plan helps you drive forward in a unified manner, rather than piloting disparate technologies. There's a lot to consider, but it's simpler than it sounds when you begin with "the end in mind."

This article is from a recent Realcomm Webinar, Understanding the Next Generation of Smart Buildings – A CASE STUDY Showcase. WATCH the complete webinar or LISTEN to the podcast.

Workplace Strategy and related topics will be discussed in detail at the Realcomm | IBcon 2019 which will be held at the Nashville Music City Center on June 13 & 14 (Golf and RE Tech Tours June 11 | Pre-Con Events: June 12). Register early and save!

This Week's Sponsor
Prescriptive Data is focused on the intersection of IoT, big data and machine learning as applied to built spaces. Our flagship cloud-based building operating system, Nantum applies machine learning to synthesize predictions from live and historic data to optimize operational efficiency, thereby increasing the underlying value of real estate assets. The Nantum suite includes products for building core and shell, enterprise tenants and building occupants.
UPCOMING REALCOMM WEBINARS
A Path to Net Zero – Driving ENERGY EFFICIENCY in Smart Buildings - 7/18/2019
One of the first trends to emerge in the modern smart building movement was energy conservation and efficiency. Approximately eight years ago, the industry realized that connecting energy related equipment to a network and applying advanced analytics and complex integration strategies could result in a significant reduction in energy and natural resource consumption and a resultant decrease in energy related expenses. In recent years, operational efficiency and occupant experience have been added to the smart building discussion, sometimes overshadowing energy efficiency. This webinar will focus on the very important goal of including energy efficiency in the comprehensive smart building strategy.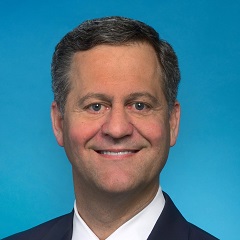 Tom Shircliff
Intelligent Buildings
Tom Shircliff
Co-Founder
Tom Shircliff is a co-founder and principal of Intelligent Buildings, a nationally recognized smart real estate professional services company that was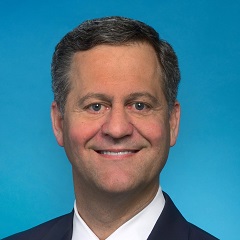 Tom Shircliff
Co-Founder
Intelligent Buildings

Tom Shircliff is a co-founder and principal of Intelligent Buildings, a nationally recognized smart real estate professional services company that was started in 2004. Intelligent Buildings provides planning and implementation of next generation strategy for new buildings, existing portfolios and urban communities. Tom is a speaker and collaborator with numerous universities and national laboratories, a gubernatorial appointee for energy strategy and policy and founding Chairman of Envision Charlotte, a Clinton Global Initiative.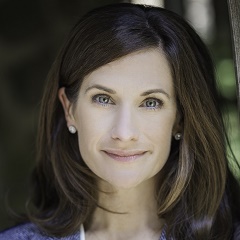 Sarah Zaleski
U.S. Department of Energy
Sarah Zaleski
Senior Advisor
Sarah currently serves as a Senior Advisor for the U.S. Department Building Technology Office where she leads commercial zero energy efforts, district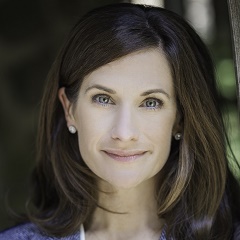 Sarah Zaleski
Senior Advisor
U.S. Department of Energy
Sarah currently serves as a Senior Advisor for the U.S. Department Building Technology Office where she leads commercial zero energy efforts, district-scale solutions, and a pSarah currently serves as a Senior Advisor for the U.S. Department Building Technology Office where she leads commercial zero energy efforts, district-scale solutions, and a portfolio of data infrastructure projects. In previous roles at DOE, Sarah led local government clean energy innovation programs. Sarah has over 15 years of experience in sustainability and energy work. Before DOE, Sarah worked for Baltimore City where she helped establish their Office of Sustainability.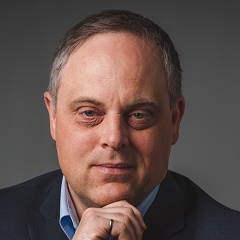 Jean-Simon Venne
BrainBox AI
Jean-Simon Venne
Chief Technology Officer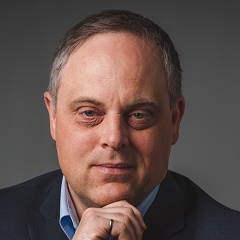 Jean-Simon Venne
Chief Technology Officer
BrainBox AI