Vol. 18 No. 28 – 7/12/2018
Is Your Building Engineer a 'Schneider' or a 'Gates'?
Matt Eggers, VP, Energy, Yardi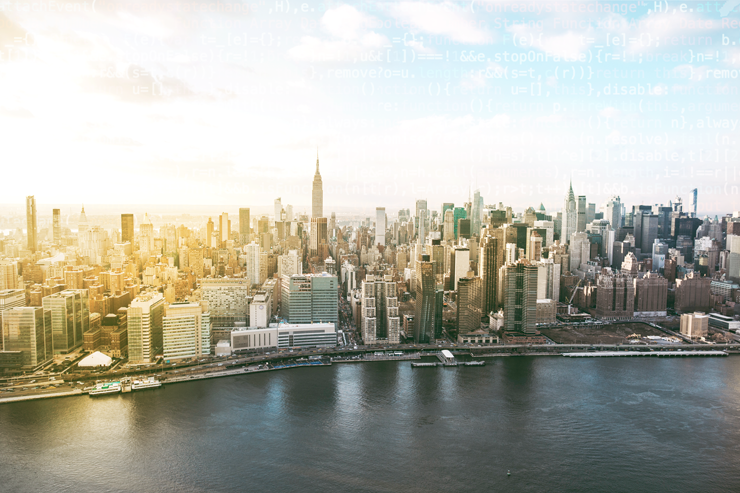 Vendor Profile
As commercial real estate continues to evolve with technological and social changes, building facility teams are finding ways to move from basic set-it-and-forget-it operations to modern, hi-tech solutions that make their job easier and make a bigger impact on performance and profitability. SL Green Realty Corp., an S&P 500 REIT and New York City's largest office landlord, is a 'Gates' always looking for innovation at their buildings.
Remember Schneider, the "super" from the 1970s TV show One Day at a Time? He was the stereotypical maintenance technician of yesteryear, with a dirty white shirt, a pack of cigarettes rolled in the sleeveand a blue vest. (Millennials, please Google "Pat Harrington Jr.") Is this what comes to mind when you think of your building maintenance team? Such a jovial personage might have sufficed 40 years ago, but maintenance has evolved into a high-tech position critical to a commercial property owner's asset management strategy.

A Silicon Valley computer whiz – a Bill Gates type – might be a better representation of the modern building engineer than Schneider. Why? Because flipping virtual switches and dials with a mouse click, monitoring equipment and tuning pumps and fans have more in common with video games than with turning a wrench.

The facilities management capabilities that today's maintenance staff should master include machine learning to tune HVAC performance, zone control features for comfort and lighting, and predictive analytics for preventative maintenance. Energy optimization software suites that control these operations can improve occupant comfort, lower energy usage, reduce equipment and energy costs, drive higher GRESB and ENERGY STAR® scores and give asset managers higher returns on property investments.

Case in point: when SL Green's iconic 1515 Broadway, a 1.9 million-square-foot office tower in New York City was due for renovation and required investments in energy efficiency to save costs and support the NYC Mayor's Challenge of reducing energy consumption by 30% by 2026, they turned to technology. Edward Piccinich, chief operating officer at SL Green Realty Corp. told me, "We are always looking for innovative ways to save on energy consumption." They found it in Pulse Active EE, an intelligent optimization solution that actively assesses and automatically adjusts a building's HVAC setpoints every 30 seconds, ensuring it uses the minimum energy necessary for heating and cooling as required by occupancy, weather and other conditions while improving occupant comfort. Active EE gives building engineers a smarter system that can react to interior and exterior changes while integrating into any building management system to provide one single view across an entire portfolio.

Cut Costs
The HVAC system is most likely a building's top controllable operations expense. Monitoring fans, pumps, sensors, thermostats, chillers and rooftop units and comparing usage to historical trends and weather forecasts is a maintenance staff's bread and butter, but technicians certainly don't have time to perform such repetitive tasks manually and thousands of times per day.

This is where software that optimizes HVAC equipment efficiency comes into play. It gives technicians dashboards and automated alerts as thresholds for total usage, peak demands or equipment faults are approached or breached. Gone are the dials of Schneider's era; the modern engineer occupies something akin to a cockpit with dashboards and an auto-pilot button that controls certain settings.

The result? Commercial properties have documented energy cost savings of up to 20% with intelligent HVAC energy optimization software that constantly calculates the minimum energy needed to heat or cool each space. For example, 1515 Broadway estimated annualized savings of $0.10 per square foot and 7% of HVAC spend alone, totaling $189,880 and almost 675,000 kWh and 2,500 MLbs of steam, more than 24% higher than initially proposed. Michael Galvin, chief engineer at 1515 Broadway said of this innovative technology, "Active EE works with our upgraded building management system to optimize fan speed, which reduces consumption without causing discomfort to building occupants."

Promote Sustainability
The impact building engineers can make on sustainability efforts surpasses that of any other department in a real estate organization. Therefore, it makes sense to empower this team with software that improves NOI and forms the backbone of a sustainability strategy. With external investors and regulators demanding performance at GRESB and ENERGY STAR standards, this investment is a critical component of growth, tenant retention and investor confidence.

SL Green saw this firsthand, increasing their ENERGY STAR score by 58%, which paved the way for 1515 Broadway's LEED Gold certification and allowed them to align their environmental strategy with those of the building's anchor tenant, for whom commitment to sustainability is a core business value. As further testament to Active EE's contribution to SL Green's sustainability performance, 1515 Broadway received a Pinnacle Award for Earth Building of the Year from BOMA New York in 2018. SL Green has also reduced 25% of greenhouse gas emissions toward The New York City Carbon Challenge, with only 5% more to go until 2026.

But the value goes beyond awards and a building score – the investments translate into real money, which helps SL Green maintain its reputation as an innovative and best-in-class REIT with focus on acquiring, managing and maximizing value of Manhattan commercial properties. The numbers work in other metro areas as well. Los Angeles Better Buildings Challenge®, an initiative of the U.S. Department of Energy, and GRESB presented findings showing that Class B buildings in Los Angeles with ENERGY STAR scores of 75+ achieved significantly higher occupancy rates and rent-per-square-foot than non-certified Class A buildings. For ENERGY STAR-certified buildings, the average occupancy jumps from 84% to 90% and the gross asking rent per square foot increases from $2 to $2.15. And the numbers are similar in other cities where studies have been done.

Given the significant impact on revenue through rent and occupancy, it's easy to understand why property investors and owners are increasingly focusing on ways to measure and enhance their energy and water performance, further solidifying that the modern building engineer's resources and skillsets will mirror Schneider's evolutionary path to Gates—although I still love One Day at a Time.

This Week's Sponsor
Yardi® develops and supports industry-leading investment and property management software for all types and sizes of real estate companies. Established in 1984, Yardi is based in Santa Barbara, Calif., and serves clients worldwide. For more information on how Yardi is Energized for Tomorrow, visit www.yardi.com.
UPCOMING REALCOMM WEBINARS
Smart Building DIGITAL TWINS – Demystifying the Building Visualization Technology - 3/12/2020
From design and construction to operations and maintenance, building processes can be represented by millions of data points. A Digital Twin, the contextual model of an entire smart building ecosystem, serves as a repository of data from BIM, the BAS and sensor networks associated with the building's infrastructure. It acts as a bridge between the physical and digital world, as the dynamic replica is fed real-time data from actual operations of the physical asset. AI and machine learning integrations help to contextualize and process that data to uncover operation optimization opportunities within the virtual environment that can be applied to the real building. This webinar will demonstrate the current state of Digital Twins in the built environment and feature the most relevant, practical and successful case studies surrounding the technology.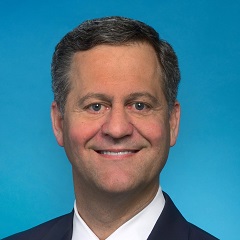 Tom Shircliff
Intelligent Buildings
Tom Shircliff
Co-Founder
Tom Shircliff is a co-founder and principal of Intelligent Buildings, a nationally recognized smart real estate professional services company that was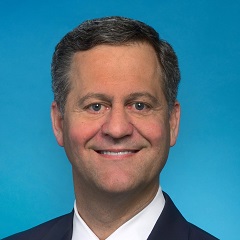 Tom Shircliff
Co-Founder
Intelligent Buildings

Tom Shircliff is a co-founder and principal of Intelligent Buildings, a nationally recognized smart real estate professional services company that was started in 2004. Intelligent Buildings provides planning and implementation of next generation strategy for new buildings, existing portfolios and urban communities. Tom is a speaker and collaborator with numerous universities and national laboratories, a gubernatorial appointee for energy strategy and policy and founding Chairman of Envision Charlotte, a Clinton Global Initiative.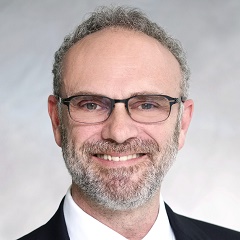 Matthew Lennan
Oxford Properties
Matthew Lennan
Innovator in Residence
Matthew Lennan has been integrating IT and building system technologies for more than 30 years. He has developed and implemented computing infrastruc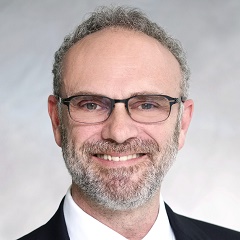 Matthew Lennan
Innovator in Residence
Oxford Properties
Matthew Lennan has been integrating IT and building system technologies for more than 30 years. He has developed and implemented computing infrastructures for global financial firms, major healthcare facilities, manufacturing, entertainment complexes and traditional smart buildings. Most recently, Matthew has been working in software development to refine the customer experience for smart buildings in Office, Retail and Residential environments. He is currently responsible for driving Innovation across Oxford Properties' portfolio.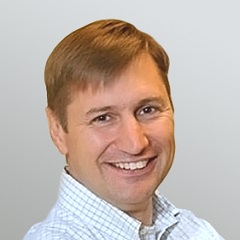 Marty Chobot
VP of Marketing
Marty works with CRE clients to understand their needs and challenges, and then translates that knowledge into strategies for Digital Twin solutions a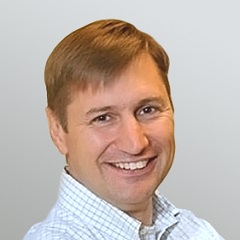 Marty Chobot
VP of Marketing
Invicara
Marty works with CRE clients to understand their needs and challenges, and then translates that knowledge into strategies for Digital Twin solutions and, ultimately, successful projects and compelling stories. Marty has helped bring technology products to market for more than 25 years. Prior to joining Invicara, he served in marketing, product management and business development roles for a wide range of software companies and founded two consulting firms.