ADVISORY NEWSLETTERS

Vol. 18 No. 16 – 4/18/2018
A Day in the Life – Defining the User Journey for an Intelligent Building
Dave Clute, VP, Practice Lead - Intelligent Building, Environmental Systems Design (ESD)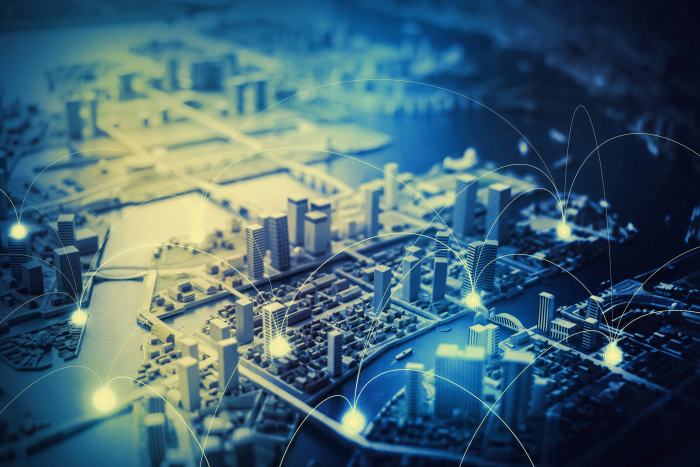 Vendor Profile
Technology is continuously changing the way people work and connect, what's possible in high-performance buildings, and notions about what constitutes a workplace. Information is expected to be accessible anytime and anywhere, seamlessly and securely. An organization's ability to understand, embrace, and align technology with its corporate culture can provide a competitive edge that sets it apart to attract and retain the best employees, enrich branding, and enhance productivity. This makes it all the more important that the IT and corporate real estate teams be well aligned to reduce risks and gaps in strategy and implementation. Given the abundance of technologies available, how do we align possibility with practicality early on, then develop a clear path from strategy to execution?
An important part of understanding and articulating the user journey for "A Day in the Life" of a visitor, tenant or operator within a building is to define who the users are within a building and what services are available to these users. Also known as "personas" or user profiles, these personas help define what specific experiences make up the user journey throughout the work day.

The User Journey Personas


There are five basic personas that make up the user profiles for a commercial building.

The Visitor – There are two types of Visitors – Casual Visitors or Registered Visitors. They will have general access to services offered to guests and visitors such as basic building information, parking information, nearby transit and building amenities. As these types of users enter the building, they can view basic building statistics and browse available amenities, and receive general notifications when in range of the building. Registered visitors will have received an invitation from a tenant or operator and will be provided access to WiFi and will have received an invitation to register with the building and receive their digital credentials and security access.

The Tenant – In addition to all the same services and functions available to the Visitors, Tenant users have added features related to their space, which will vary based upon the investment by each tenant. Tenant users will also utilize their mobile device as their credential for access. Building Management can push notices to tenants, and tenants can review building policy / procedure documents.

Tenant Managers – Tenant managers will have will have slightly elevated permissions, to enable them to manage other Tenant users in their organization, submit work tickets, modify equipment schedules, add and delete user accounts and schedule meetings and events. The Tenant Manager will also have access to Parking Management functions to assign parking spaces to individual tenants within their space.

Building Management / Staff –Manager users have a higher level of access to services than Tenants or Tenant Managers, but their user experience is optimized for their daily activities. They can communicate with tenants directly or via mass notification. They can review dashboards for building performance in resource efficiency, tenant comfort, financial performance, and work orders.

Building Operators – Operator users have access to services oriented around operating and maintaining the facility. They can review, respond, and close work tickets, and they can access a full complement of building documentation such as drawings and manuals. They have access to all facility KPI data dashboards, and can interact with any analytics and diagnostics which are implemented. It is likely that they will also have links out to the rich specialty interface provided by other systems for functionality that is impractical to replicate within mobile applications – for example, BAS, elevator control, lighting control, etc.

The User Journey – A Day in the Life

Starting the Work Day – The user journey begins even before arriving at the building. As a Visitor, Tenant, Building Staff member or Operator begins their work day, they will make decisions about where they work that day on their way to work while driving, taking public transportation or ride-sharing. Planning the work day requires decisions about where the end-user will work and what services they will need to access at the workplace.

Arriving at the Building – Upon arrival, the end-user will either need to access a parking facility, or enter the building lobby directly. The arrival experience will vary based upon the user profile. The Visitors will either check-in at the security desk if they are new to the building or proceed directly through the security turnstiles and to the elevator lobby or building amenities depending on their profile. Tenants will proceed directly to their destination using their digital credentials.

"On the Ride" – Once the end-user has made their way through security and they have been directed to the correct elevator, perhaps via destination dispatch or building signage, they will be provided with content via digital signage in the elevator cab or on their mobile device as they are connected to the building WiFi. Seamless communications from the cellular network to the building WiFi will have been made possible via the DAS (Distributed Antenna System) and link to the building's unified communication system.

Work Where You Like – Once the end-user arrives as their assigned workplace, meeting room or unassigned workspace, they will have access to all the services provided to the end-user via their mobile application or personalized web portal. Selecting a private or semi-private space will depend on the type of work and interaction with other colleagues that will need to be accomplished during the day. Locating colleagues or wayfinding to meeting and conference rooms will be made possible via mobile devices, digital signage, kiosks or web portals provided to the end-users.

Managing Your Space / Interacting with the Building Systems – Depending on the end-user's profile or persona, different services will be available to different users. Tenants may be able to select and optimize their personal lighting levels or temperature settings, depending on where they are working. Building Staff or Operators will be able to optimize energy use, open and manage services requests and work tickets or interact with the building management applications.

The Meeting Room / Conference Room Experience – Locating, reserving and setting up meetings in conference rooms is a common challenge in any multi-tenant or owner-occupied workplace. As advanced as our building systems have become, the need to reserve a meeting room or conference room, initiate the meeting and become immediately productive continues to be more difficult than one would expect. This is especially true when remote participants are trying to join a video or audio conference with those that are present in the space. There are many systems available on the market for conference room booking and A/V device management. Successful deployment and utilization of these systems depends on ease of use and making sure that the end-users know how to access and use the systems and services available.

End of the Work – After all the meetings are finished and the end-users have completed their work day, the building systems will all return to their default, off-hours settings and will be prepared for the next work day. Night-time operations will begin, cleaning staff will arrive and after-hours security operations will commence. The Building Staff and Operators will have access to the building management systems to ensure all systems are performing as expected and the service requests initiated during day have been converted to work orders as part of the normal IWMS (Integrated Workplace Management Systems) standard operating procedures.

Understanding the User Journey and modeling the end-user experiences as A Day in the Life of a Visitor, Tenant, Building Manager or Operator is the first step towards creating a roadmap to realizing the Intelligent Building experience
This Week's Sponsor
ESD is a leader in Improving Society Through the Built Environment. It creates solutions that produce economic, environmental and experiential benefits for its clients, many of whom are the biggest names in the worlds of business, technology — and beyond. The company is in the forefront of developing Intelligent Buildings. For more information, please visit www.esdglobal.com.
UPCOMING REALCOMM WEBINARS
Top GLOBAL INNOVATIONS of 2019 Impacting Commercial and Corporate Real Estate - 12/12/2019
2019 will likely be another year of great innovations for the Commercial and Corporate Real Estate industry. With a multitude of new companies and ideas being funded by an insatiable appetite of investors, the traditional workflows and processes of Real Estate are challenged daily. Add to this a desire by the established marketplace to also innovate and the pressure of change increases. This webinar will bring together some of the industry's most prolific prognosticators who will discuss and debate the state of innovation in our industry for 2019. For those firms that are leaning into the change brought about by technology this is a perfect opportunity to hear about the leading solutions, case studies and best practices.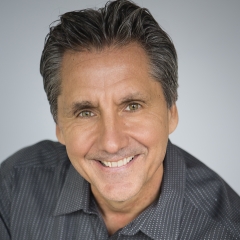 Jim Young
Co-Founder & CEO
Founder of Realcomm Conference Group, an education organization that produces Realcomm, IBcon and CoRE Tech, the world's leading conferences on techno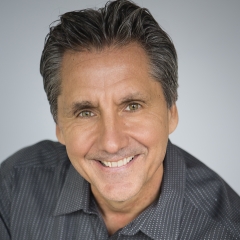 Jim Young
Co-Founder & CEO
Realcomm

Founder of Realcomm Conference Group, an education organization that produces Realcomm, IBcon and CoRE Tech, the world's leading conferences on technology, automated business solutions, intelligent buildings and energy efficiency for the commercial and corporate real estate industry. As CEO, Jim interacts with some of the largest companies globally pertaining to some of the most advanced and progressive next generation real estate projects under development.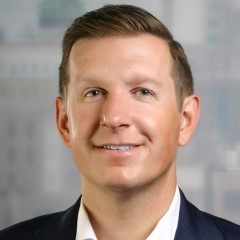 Jeffrey Chulick
Global RE Technology & Innovation Leader
Jeff Chulick is the Technology and Innovation Leader for EY Real Estate Services. He leads a global team of professionals focused on the identificatio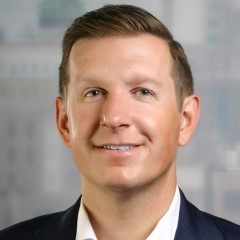 Jeffrey Chulick
Global RE Technology & Innovation Leader
EY

Jeff Chulick is the Technology and Innovation Leader for EY Real Estate Services. He leads a global team of professionals focused on the identification, innovation, design and realization of technology solutions that greatly enhance the workplace experience. His areas of focus include digital strategy, smart workplace, IoT, visual communications, workplace management, physical access and audio/visual technology. Jeff has over 20 years of enabling workplace strategies and delivering innovative solutions for EY and external clients across many different industries.