ADVISORY NEWSLETTERS

Vol. 18 No. 14 – 4/4/2018
Where to Work? Coworking Fills a Growing Need
Paul Fiorilla, Associate Director, Research, Yardi Matrix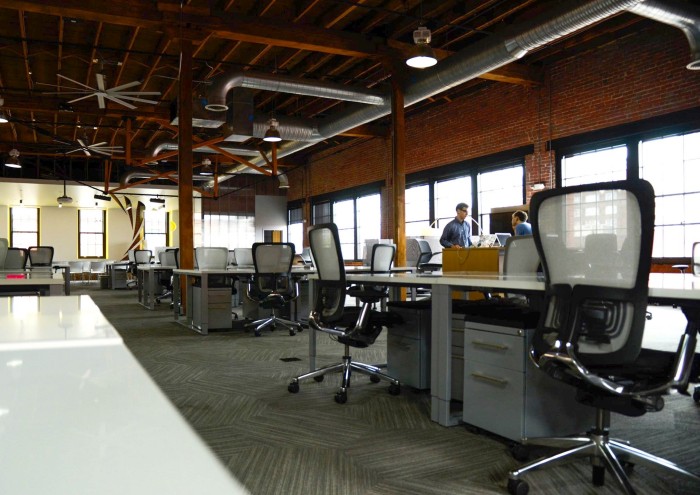 Vendor Profile
Commercial real estate has always evolved in ways that reflect technological and social changes. The most obvious current examples revolve around how e-commerce has altered the landscape for retail and industrial properties, but no property type is immune. The trends impacting the office market are arguably subtler, but the sector is transforming to meet the shift in demand for lower costs, more flexibility for corporations, a more entrepreneurial workforce, and tenants that care more about community and the environment.
One trend gaining visibility, coworking, represents a small yet growing segment of the office market. However, data on the amount of such space within commercial real estate has been hard to come by. This paucity of information prompted Yardi Matrix to conduct a study of 20 major markets. It was one of the first attempts to quantify the amount of square footage of coworking space in relation to total office space within markets. The study found 1,166 coworking sites with 26.9 million square feet of space, which represents 1.2% of office space in those markets.

The study revealed that Manhattan has by far the most coworking space, 7.7 million square feet, followed by Los Angeles with 3.7 million square feet. Miami has the most coworking space as a percentage of stock, 2.7%.

Recession-Driven Expansion
Regus pioneered the "workspace as a service" concept in the 1990s, first in Europe and later in the Americas. The idea was to provide space for self-employed workers and the small number of corporate employees who traveled or worked remotely. Initial efforts were aimed at traditional office employers such as law and accounting firms that wanted to have remote offices.

Coworking is an evolved form of executive suites space that also encompasses increased amenities and more flexible leasing arrangements. It took off after the Great Recession due to a culmination of trends that increased demand, including:
Growth in the gig economy. The number of self-employed workers has risen dramatically in recent years.

Entrepreneurial workers, which include includes founders and employees of startup companies.

An increasing number of employees working remotely, made possible by technology that enables people to be connected.

Less commuting, as workers attempt to avoid long commutes for quality-of-life and environmental reasons.

Desire for a relaxed environment. Coworking provides a social work environment that is attractive, particularly to millennials. Community-oriented features include food and drink, presentations from local restaurants or farms, exercise facilities and social activities.

Cost-cutting. As office rents continue to rise, especially in city centers, companies try to reduce their footprint.

Large corporations that represent a growing segment of coworking demand. While coworking will never replace all or even most of the space leased by large companies, employers do enjoy the flexibility that comes with having coworking space.

Tax laws. Federal Accounting Standards Board rules also may play a role. Starting in 2019, corporations must treat lease obligations as debt on their balance sheets, which gives incentive to avoid long-term leases.
Coworking does carry some risks, including maintaining revenue during a downturn, the possibility of short-term leases cutting against the industry and the barriers to entry to compete. However, it provides a partial solution for the growing number of entrepreneurial and remote employees, can help attract talent and improve work satisfaction, and enable companies to reduce long-term fixed costs associated with leasing commercial real estate.
Evolving Trends
Demand seems to be based on a couple of main factors. One is the type of industries that proliferate in a metro. Demand is high in markets with concentrations of knowledge workers—especially information technology but also new media or industries such as biotechnology and telecommunications—that are friendly to startups. Demand is also higher in metros where space is at a premium, such as Manhattan, San Francisco and Los Angeles.
Coworking has proliferated more in cities, with leases encompassing 1.4% of urban office space and 0.9% of suburban office space. Few people commute long distances to coworking sites, urban areas have more workers, startups proliferate more in cities, and the social elements of coworking are more in tune with the urban environment.
That said, coworking is gaining traction in suburban areas, and the model that attracts users with extra amenities, a connection to other small tenants and a fun environment could prove attractive to suburban office tenants.
Coworking provides a service in line with the direction businesses are moving. It gives tenants flexibility and provides attractive space for young workers and the growing number of self-employed and remote employees. The number of locations and total space dedicated to coworking is impressive, given the industry's youth. Over time, the industry is likely to develop its model to survive recessions and changes in business operational trends.
The full Yardi Matrix report, "Shared Space: Coworking's Rising Star," is
available for download.
This Week's Sponsor
Yardi® develops and supports industry-leading investment and property management software for all types and sizes of real estate companies. Established in 1984, Yardi is based in Santa Barbara, Calif., and serves clients worldwide. For more information on how Yardi is Energized for Tomorrow, visit yardi.com.
UPCOMING REALCOMM WEBINARS
Top GLOBAL INNOVATIONS of 2019 Impacting Commercial and Corporate Real Estate - 12/12/2019
2019 will likely be another year of great innovations for the Commercial and Corporate Real Estate industry. With a multitude of new companies and ideas being funded by an insatiable appetite of investors, the traditional workflows and processes of Real Estate are challenged daily. Add to this a desire by the established marketplace to also innovate and the pressure of change increases. This webinar will bring together some of the industry's most prolific prognosticators who will discuss and debate the state of innovation in our industry for 2019. For those firms that are leaning into the change brought about by technology this is a perfect opportunity to hear about the leading solutions, case studies and best practices.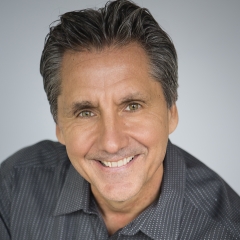 Jim Young
Co-Founder & CEO
Founder of Realcomm Conference Group, an education organization that produces Realcomm, IBcon and CoRE Tech, the world's leading conferences on techno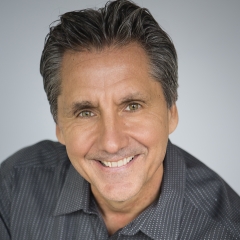 Jim Young
Co-Founder & CEO
Realcomm

Founder of Realcomm Conference Group, an education organization that produces Realcomm, IBcon and CoRE Tech, the world's leading conferences on technology, automated business solutions, intelligent buildings and energy efficiency for the commercial and corporate real estate industry. As CEO, Jim interacts with some of the largest companies globally pertaining to some of the most advanced and progressive next generation real estate projects under development.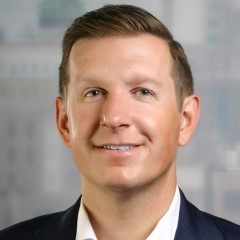 Jeffrey Chulick
Global RE Technology & Innovation Leader
Jeff Chulick is the Technology and Innovation Leader for EY Real Estate Services. He leads a global team of professionals focused on the identificatio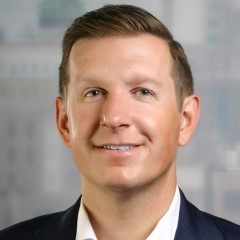 Jeffrey Chulick
Global RE Technology & Innovation Leader
EY

Jeff Chulick is the Technology and Innovation Leader for EY Real Estate Services. He leads a global team of professionals focused on the identification, innovation, design and realization of technology solutions that greatly enhance the workplace experience. His areas of focus include digital strategy, smart workplace, IoT, visual communications, workplace management, physical access and audio/visual technology. Jeff has over 20 years of enabling workplace strategies and delivering innovative solutions for EY and external clients across many different industries.