ADVISORY NEWSLETTERS

Vol. 18 No. 11 – 3/15/2018
Ten York: Digital Living in the Smart Community
Ted Maulucci, President, SmartONE Solutions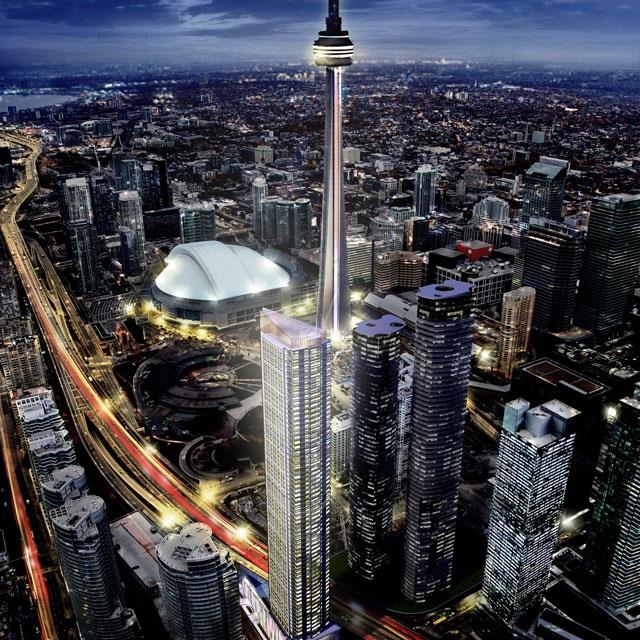 The discussion around smart and connected buildings is anything but new; there are smart building initiatives from back in the late '80s that many people can share. A condominium is now on the market that delivers on a vision from more than a decade ago.
Ten York by Tridel will be taking occupancy in May of this year and it is the most advanced condo community in North America. There are numerous technologies being deployed at Ten York, all with the intention of simplifying and enhancing the living experience. The starting point of any smart building is good communications. This residential community has an in-building DAS to ensure cellular coverage and a commercial grade network with a properly designed WiFi experience, powered by commercial grade dedicated fiber. This design goes a step beyond the standard practices of most developers, where WiFi is an afterthought and an entire community is typically powered by a standard residential connection.


The heart of every intelligent building is the network and Ten York has a Cisco Meraki network with dual core switches supporting layer two Power over Ethernet (PoE) switches throughout. Multiple services have been converged over this network and PoE had a big influence on the shift in design. It deploys a central UPS through the backup generator to keep all equipment operating in the event of a power failure. It is a positive shift in design that will improve the resiliency of the community and enable the integration of more sensors and devices in the future.

Changing the living experience for the resident
The community features the SMARTONE platform powered by Commax out of Korea. Current smart home systems deployed in North America focus on individual homes and not a collection of smart homes connected as a smart community. This platform rides on top of the central network and integrates services such as automated locker solutions, parking management systems, and elevator controllers. It is a giant video phone system and a communication platform that allows residents to view cameras throughout the site, receive visitor calls on their suite wall pad and mobile phone, and communicate with the concierge. The system architecture (depicted below) enables both services that are shared, and individual services and features for each home.

The resident experience in the home is also completely different compared to older 'smart' models. Each home is equipped with a digital wall pad that replaces the old style security pad. A resident can receive and manage visitors from this screen, control energy, manage suite security, receive messages, and view designated cameras throughout the community. The wall pad is a hub that speaks many languages, such as Zigbee, Z-wave and Bluetooth. It is a flexible device that can integrate any sensor or device from any manufacturer. At CES, there was a demonstration where the wall pad integrated to a Samsung stove, LG refrigerator, Electrolux air conditioner, Nest thermostat and a wireless leak detector. This flexibility allows the solution to continue to grow, and to deliver the resident new and enhanced services in the future.
The wall pad is complemented by a mobile experience on both Android and iOS, giving the residents full functionality and control of their home from anywhere in the world.
Residents can view and set alarms, receive lobby calls, control the thermostats on their fan coil units, receive notices, view cameras throughout their community and be actively notified of access to their home.
The entrance to the home is controlled by an advanced digital door lock that is integrated into the system. The lock is keyless - using master credentials rather than keys - so there is never a need to rekey a building. The lock can be opened using BLE from your phone, digital codes, or FOBs. FOBs can be created to open every door or a specified collection of suites. During the construction process, the site teams were creating FOB groups to control the Trades' access to specific floors. The lock is fully integrated with the system, delivering access logs to both the community manager and the resident. The push/pull design makes access easy, so the door can just be pushed open with your hip when you have groceries in hand, for example.
Another unique feature of the system is the lobby entrance phone, which is very different than the large pedestals typically deployed in North American communities. These devices are more compact and easier to integrate into the physical structure of the building and offer the full functionality of larger units. There are eight installed at Ten York, giving more control to the residents and reducing the load on the concierge, as these devices are replacing the plain intercoms that are only managed by the concierge.
Another key component of the system is the concierge phone. The system can operate with as many or as few as desired. This phone gives the concierge full control of the building with the ability to communicate with residents, monitor and manage alarms, view and access logs, and view cameras. These phones can be placed in the building or managed offsite, delivering built-in virtual concierge functionality.
What is next?
Ten York is just the start of a platform that will integrate more devices, such as smoke detectors and leak sensors. The technology, combined with the support of various research groups at different academic institutions will continue to deliver on the vision of security, sustainability, and convenience –
Living Simplified!
This Week's Sponsor
Lynxspring develops, manufactures and distributes edge-to-enterprise solutions and IoT technology, to create more intelligent buildings, better energy management, equipment control and specialty machine-to-machine applications. The company's E2E Commercial Buildings is a turnkey, edge-to-enterprise building and facility solution that connects, accesses and translates operational and facility data into actionable information. The solution addresses key KPIs and workflows and delivers data-driven insights that help facility, operations and corporate management deliver optimal operational and workplace performance, efficiencies, savings and outcomes. For more information about Lynxspring, visit www.lynxspring.com.
UPCOMING REALCOMM WEBINARS
Top GLOBAL INNOVATIONS of 2019 Impacting Commercial and Corporate Real Estate - 12/12/2019
2019 will likely be another year of great innovations for the Commercial and Corporate Real Estate industry. With a multitude of new companies and ideas being funded by an insatiable appetite of investors, the traditional workflows and processes of Real Estate are challenged daily. Add to this a desire by the established marketplace to also innovate and the pressure of change increases. This webinar will bring together some of the industry's most prolific prognosticators who will discuss and debate the state of innovation in our industry for 2019. For those firms that are leaning into the change brought about by technology this is a perfect opportunity to hear about the leading solutions, case studies and best practices.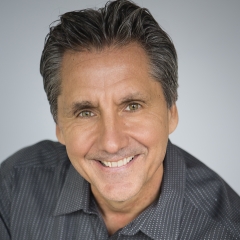 Jim Young
Co-Founder & CEO
Founder of Realcomm Conference Group, an education organization that produces Realcomm, IBcon and CoRE Tech, the world's leading conferences on techno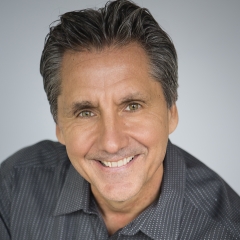 Jim Young
Co-Founder & CEO
Realcomm

Founder of Realcomm Conference Group, an education organization that produces Realcomm, IBcon and CoRE Tech, the world's leading conferences on technology, automated business solutions, intelligent buildings and energy efficiency for the commercial and corporate real estate industry. As CEO, Jim interacts with some of the largest companies globally pertaining to some of the most advanced and progressive next generation real estate projects under development.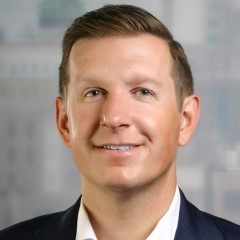 Jeffrey Chulick
Global RE Technology & Innovation Leader
Jeff Chulick is the Technology and Innovation Leader for EY Real Estate Services. He leads a global team of professionals focused on the identificatio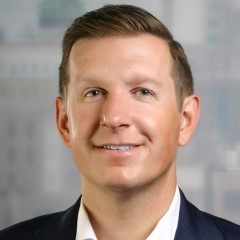 Jeffrey Chulick
Global RE Technology & Innovation Leader
EY

Jeff Chulick is the Technology and Innovation Leader for EY Real Estate Services. He leads a global team of professionals focused on the identification, innovation, design and realization of technology solutions that greatly enhance the workplace experience. His areas of focus include digital strategy, smart workplace, IoT, visual communications, workplace management, physical access and audio/visual technology. Jeff has over 20 years of enabling workplace strategies and delivering innovative solutions for EY and external clients across many different industries.