ADVISORY NEWSLETTERS

Vol. 17 No. 45 – 11/9/2017
Removing Limitations for Partners
Christopher Ward, Industry Principal/Investment Mgmt., Yardi
A key investment management trend over the past few years is the increasing demands limited partners (LPs) are placing on their general partners (GPs) such as additional key performance indicators (KPIs), fee disclosures, or a more active relationship, among others. Changes in the relationship between LPs and GPs involved in real estate investment, the maturation of the investment management industry and increasing sophistication of asset aggregators are some of the principal factors. Co-investment came into favor as a strategy for LPs, creating new challenges even as it solved others. In this new paradigm, advancements in investment management technology is key to making a potentially fraught relationship work for both sides.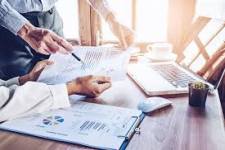 Historically, LPs tended to accept the information provided by their GPs at face value, because returns were positive, allocations were often too small to draw undue attention, or other factors. In addition, after making a commitment, LPs are captive to the fund unless they sell at a discount in the secondary market. In general, LPs simply reviewed their portfolio, benchmarked against the market and chose their next allocation.

The financial crisis of the previous decade was a major force for changing LPs' strategy and mindset. LPs found that they couldn't analyze their exposure portfolio-wide. According to Christina Carroll, managing director for investment advisory firm Stout, "Some LPs experienced amplified fund losses across the portfolio when they expected instead to have greater diversification among funds." Therefore, she says, "co-investment is an attractive alternative to club deals, especially when GPs still have the need to syndicate the equity checks they write."

LPs collaborating with GPs on co-investment deals indeed can be attractive. But Jeff Baehr, CEO of New York-based RueOne Investments, cautions, "Free co-investment deals sound great in theory. A limited partner gets to invest in a direct deal underwritten by a top-tier general partner without paying the standard private equity fees, retains the ability to determine their precise capital deployment and sees mitigation in the J curve." However, Baehr adds, "Many LPs simply don't have the infrastructure to take advantage of co-investment opportunities because they lack the in-house capacity or expertise to screen the opportunities, perform the due diligence, negotiate term sheets, etc. As a result, many of these LPs are having to bolster staffing with analysts who can provide this support, further adding costs to a co-investment process."

Another factor that's changing the dynamic between LPs and GPs is the maturation of the investment industry in general. Private equity and private equity real estate is no longer an esoteric asset class. Direct investment programs combined with traditional fund structures are becoming more common.

In this environment, analyzing opportunities and performance has created new challenges for LPs and GPs involved in private equity real estate investments. For example, LPs often request different standard data than GPs are accustomed to using; GPs must produce custom data extracts for each LP, a cumbersome and time-consuming exercise. For their part, the LPs often struggle to compile and aggregate data from GPs in analyzing their investments.

With these challenges, many LPs and GPs are seeking new tools for collaborating and managing their real estate investment activities. One increasingly popular option involves employing a single connected platform that draws information from disparate data sources and aggregates complex ownership structures. Such a platform provides clarity into investment programs, manages risk and allocation, and easily calculates returns and compares them to benchmarks. This approach can improve deal tracking, communication and investment decisions for LPs and GPs.

Unifying operational and financial data within a single platform helps GPs by automating the complex accounting transactions associated with fund management. They can more easily manage complex ownership structures, consolidate financials and report to investors. Capital calls can be timed to up-to-the-minute operating data. Calculating returns and comparing them to NCREIF and other benchmarks is equally seamless. Mobile applications allow visualization of portfolio and investor data, risk monitoring, compliance, management of fund raising and capital deployment, and investor communication.

A single platform gives LPs the infrastructure to easily collect key financial and operational real estate metrics for investment strategies that might include joint ventures, third-party arrangements and direct investments. This is important for the control and visibility needed to launch and manage a direct or co-investment program. Co-investment and direct investments also allow for adjustments to property type, locations and other factors. Awareness of exposure to major tenants is especially relevant with many major retailers filing for bankruptcy.

The tumult of the Great Recession prompted many real estate investment participants to retool their strategies and find new capabilities for executing them. GPs and LPs now have access to property and financial data that can be transformed into metrics displaying occupancy, lease expirations, net operating income, budgets vs. actual, dollar per square feet, and other information crucial to investment decisions. Investors seeking occupancy percentages across an investment portfolio and asset managers desiring property-level key performance indicators are equally well served.

Success for LPs and GPs involved in real estate investments requires active involvement in the particulars of their assets, from the full portfolio to tenant- and property-level operational details. Technology that enables informed decision-making and adequate risk management is an increasingly necessary tool in that quest.
This Week's Sponsor
Yardi® develops and supports industry-leading investment and property management software for all types and sizes of real estate companies. Established in 1984, Yardi is based in Santa Barbara, Calif., and serves clients worldwide. For more information on how Yardi is Energized for Tomorrow, visit www.yardi.com.
Realcomm News
JUST A FEW DAYS LEFT, REGISTER TODAY!
UPCOMING REALCOMM WEBINARS
CRE Tech Innovation Showcase - Uncovering the Next Generation of New Ideas - 7/12/2018
Never before in the history of the Commercial Real Estate market has technology been so prevalent. Since 2009, hundreds—if not thousands—of companies selling tech to the Commercial Real Estate Industry have emerged. Estimates now suggest there are more than 2,000 new CRE Tech companies in the space. The sheer number of new companies makes it almost impossible to keep up and organizations are struggling to establish an effective process to discover, organize, vet, test and implement new technologies. This webinar will evaluate the categories of technologies, best practice criteria, and clarify different solutions that are making their way to the top of the list.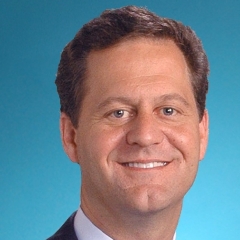 Tom Shircliff
Intelligent Buildings
Tom Shircliff
Co-Founder
Tom Shircliff is a co-founder and principal of Intelligent Buildings, a nationally recognized smart real estate professional services company that was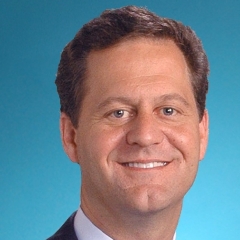 Tom Shircliff
Co-Founder
Intelligent Buildings

Tom Shircliff is a co-founder and principal of Intelligent Buildings, a nationally recognized smart real estate professional services company that was started in 2004. Intelligent Buildings provides planning and implementation of next generation strategy for new buildings, existing portfolios and urban communities. Tom is a speaker and collaborator with numerous universities and national laboratories, a gubernatorial appointee for energy strategy and policy and founding Chairman of Envision Charlotte, a Clinton Global Initiative.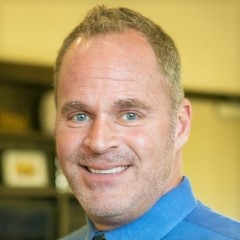 Chip Pierpont
Director, Facilities Operations & Technologies
Chip Pierpont manages and provides expert guidance on the development and execution of requirements/solutions for building operations and technologies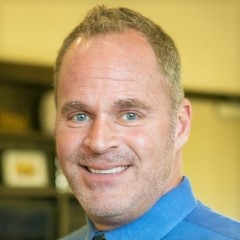 Chip Pierpont
Director, Facilities Operations & Technologies
GSA
Chip Pierpont manages and provides expert guidance on the development and execution of requirements/solutions for building operations and technologies for General Services Administration (GSA), a Public Buildings Service (PBS) government agency tasked with managing government buildings and real estate, providing product and service procurement support, and developing policies and regulations. The landlord for the civilian federal government, PBS owns or leases 8,700 assets, maintains an inventory of more than 370 million square feet of workspace for 1.1 million federal employees, and preserves more than 481 historic properties.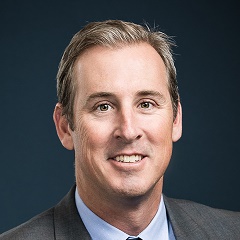 Brian Sutherland
Industry Principal, Yardi Elevate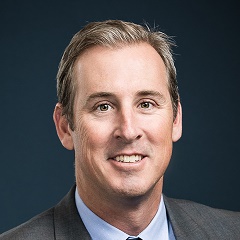 Brian Sutherland
Industry Principal, Yardi Elevate
Yardi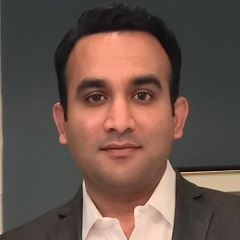 Rahul Shira
Philips Lighting
Rahul Shira
Product Mktg. Manager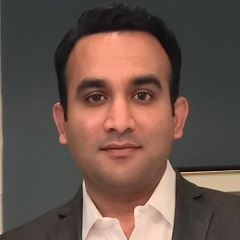 Rahul Shira
Product Mktg. Manager
Philips Lighting