ADVISORY NEWSLETTERS

Vol. 17 No. 18 – 5/3/2017
Retail's Radical Transformation – Seven Mega-Trends Colliding
Jim Young, Co-Founder & CEO, Realcomm
In 1988, I was in the process of leaving my technology career and moving into the commercial real estate industry. Before making the transition, I took a month-long sabbatical, visiting Europe with the hope of a refresh. While on a train in Switzerland I was thinking about how my old (technology) would intersect with my new (real estate) industry. All at once the ideas started flowing and I wrote furiously. Four years later I published, "The Information Age and the Potential Impacts on Commercial Real Estate."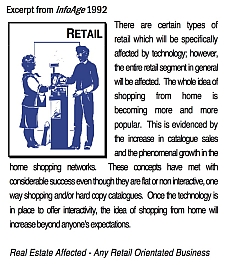 In this article, I speculated that Amazon would replace bookstores, digital photography would make Kodak obsolete, Netflix would destroy Blockbuster, software would be downloaded and that RETAIL, because of technology, would change forever. It took longer than I thought, but today's headlines are a reminder that this transformation is taking place and the momentum is increasing every day.

The premise of the article was that as technology got stronger, more and more services would be delivered online – and that would invalidate or change the way we used physical real estate.

Fast-forward to 2017 and news about the radical changes that are negatively impacting the retail industry continue to mount. According to some sources, the struggles of retail stalwarts such as Sears, Macy's and J.C. Penney are just the tip of the iceberg. Some reports speculate that 2017 will see the highest number of retail bankruptcies since 2007. While there have been many articles written recently on this topic, each report seems to address only one or two of the issues. We believe that you need to perceive all the forces to get a better understanding of the current retail transformation. The following represent our comprehensive perspective on the topic:
(1) OVERBUILT – Recent reports indicate that the United States has significantly overbuilt retail in the last decade. Some estimate we have as much as seven times retail per square foot as the next closest country.
(2) OBSOLETE – Some feel that the size, format and experience of department stores are outdated and that more unique and custom shopping experiences are the new norm.
(3) SOCIAL INTERACTION – In the old days, teens went to the mall to socialize and hopefully, shop. Today's new technology and social media platforms such as Facebook, Instagram and Snapchat are the new 'places' where youths interact.
(4) BAD CUSTOMER SERVICE – Retailers are struggling to find and train employees who have the right attitude and skills to deliver a positive customer experience at scale.
(5) OMNI CHANNEL CHALLENGE – Most, if not all, retailers are struggling to deliver a seamless and engaging omni channel experience. The cost of delivering a strong bricks and mortar enterprise while cultivating an online channel is costly.
(6) INVENTORY MISMANAGEMENT – Despite the tremendous infrastructure investment required to deliver a mall or retail experience, you still can't easily find particular products in an efficient manner; for example, all the stores that have 'brown shoes in a size 8'.
(7) THE ONLINE MOVEMENT – It is not just Amazon, but online in general, that is delivering a more efficient and engaging shopping experience. With little legacy required by the online community, traditional retailers are struggling to keep up. Just last week, Amazon introduced a 'Fashion-Bot' that uses a smart camera to snap photos of wardrobe choices and apply artificial intelligence to assist in the selection process.
While traditional retail is undoubtedly struggling to find its place in this new world, we should not write them off just yet. The malls that
are
transforming offers a mix of retail, enhanced experience, lifestyle, residential and even work activities—and they are morphing before our eyes. Additionally, some are speculating that with all this online digital activity, humans will return to places where they can meet and interact in person. Finally, as bricks and mortar giants such as Walmart figure out how to leverage their existing locations and inventories in combination with innovations such as autonomous deliveries by cars and drones, Amazon and other online options may see some increased competition.
Watching the retail – and therefore industrial – supply chain change before our very eyes is fascinating. This transformation is filled with major risk as well as unforeseen opportunities.
We will be attacking this issue head-on at the upcoming
Realcomm | IBcon 2017
on June 14-15 in San Diego. Leaders from both the retail and industrial real estate industry will offer their insights into the future of malls, power centers and industrial distribution facilities.
This Week's Sponsor
Corning® Optical Network Evolution (ONE™) solutions provide fiber optic infrastructure to satisfy the application and bandwidth requirements in demand today, and tomorrow. Be it multi-family, commercial, retail, or mixed use, the real estate market requires connectivity to support the "live, work, and play" lifestyle embraced by tenants and buyers. www.corning.com.
Realcomm News
For more information about the event, course and its design:
Realcomm | IBcon Golf Outing
The golf outing is open to all registered Realcomm | IBcon attendees. Advance reservation is required.
Contact information:
Alicia Riddle
| 757-333-2332
UPCOMING REALCOMM WEBINARS
How Enterprise Systems and Third-Party Integrations are Influencing Investment Management During the Extreme Makeover of CRE Tech 5.0 - 1/25/2018
Realcomm 2017 focused heavily on the Commercial Real Estate evolution from CRE Tech 1.0 to 5.0. Nothing could be more evident of this extreme makeover than the pace at which our enterprise giants are introducing new functions and feature sets in the Investment Management space. When combined with the introduction of innovative SaaS third-party tools that integrate seamlessly with existing deployed systems, the feature-rich environment is transforming the technology landscape for investment managers. From fundraising and capital management, to buy/sell analytics, to the entire investor experience, these capabilities are empowering companies in entirely new ways. Join our fast-paced discussion to hear about the very latest innovative aspects of this digital transformation.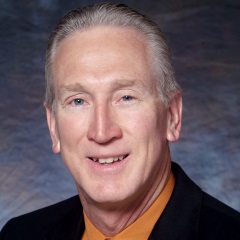 Chuck Niswonger
NiceNets Consulting
Chuck Niswonger
President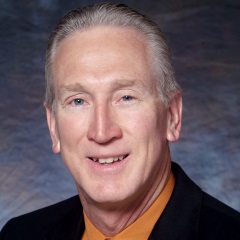 Chuck Niswonger
President
NiceNets Consulting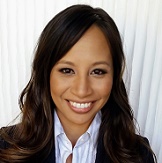 Hazel Mann
KBS Realty Advisors
Hazel Mann
Manager, Strategic Business & Technology Intelligence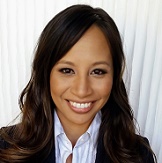 Hazel Mann
Manager, Strategic Business & Technology Intelligence
KBS Realty Advisors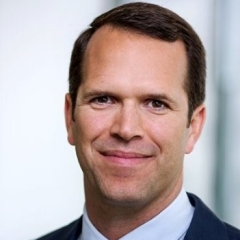 Grant Rickhoff
American Realty Advisors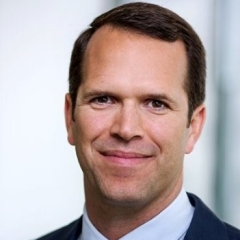 Grant Rickhoff
SVP, IT
American Realty Advisors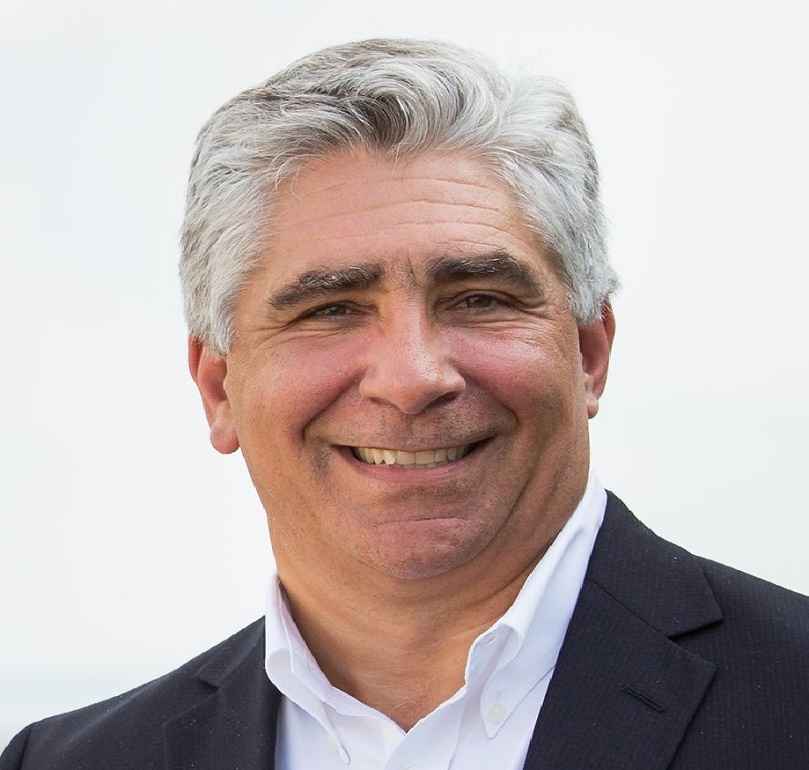 Scott Tavolacci
Industry Principal for Investment Management Solutions
Scott current serves as the Industry Principal for Investment Management Solutions at Yardi Systems. He has almost 30 years' experience working in t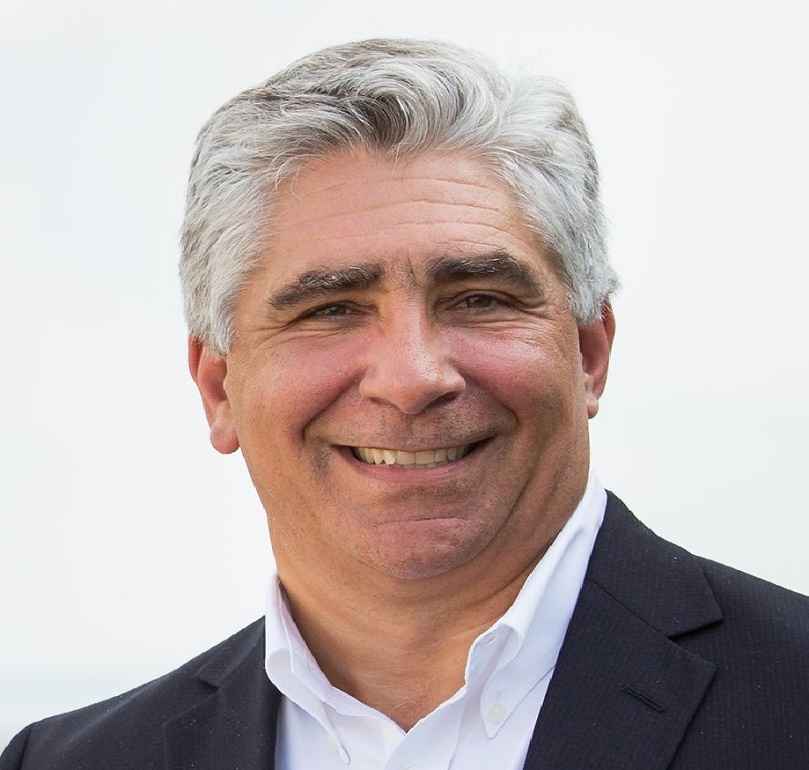 Scott Tavolacci
Industry Principal for Investment Management Solutions
Yardi
Scott current serves as the Industry Principal for Investment Management Solutions at Yardi Systems. He has almost 30 years' experience working in the real estate software technology field and has been engaged by hundreds of real estate companies in selecting and deploying software technology. He started in financial and real estate technology consulting with the public accounting firm of Laventhal and Horwath, and went on to manage a real estate technology consulting practice for numerous years. Since then, Scott has worked for a number real estate software companies in various roles from consulting to develop to National/Institutional Account Management. He currently works for Yardi Systems assisting their Private Equity Real Estate clients create efficiencies with software technology in their front to back office operations.

Joseph Ferguson
REdirect Consulting

Joseph Ferguson
REdirect Consulting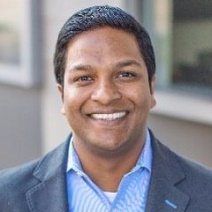 Dhinaker Dhandi
Altus Group
Dhinaker Dhandi
VP of ARGUS Platform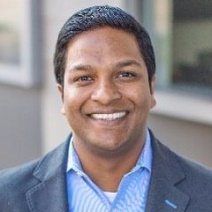 Dhinaker Dhandi
VP of ARGUS Platform
Altus Group