ADVISORY NEWSLETTERS

Vol. 17 No. 11 – 3/15/2017
Making REIT Forecasting an Everyday Event
Robert Teel, SVP, Global Solutions, Yardi
It's a nervous time for the CFO of a publicly traded real estate investment trust. Her quarterly call with analysts is fast approaching, and she anticipates a rough grilling. The original guidance from the annual forecast had lease spreads at 9%, but at mid-year they're closer to 4%. The analysts will want to know how that happened and what she plans to do about it. She needs the latest and best guidance, not stale news, and the clock is ticking…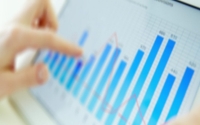 Can that CFO get the forecast information she needs to still the butterflies in her stomach and leave the Wall Street folks smiling? Yes, if she adopts the right strategy and tools. Demands for better guidance from REITs have sparked a trend toward more frequent forecasts—along with software platforms capable of delivering them.

Evolving Forecasting Expectations
The first step to preparing better guidance for analysts is recognizing that REITs can no longer wait until quarter-end to get ready. With revenue assumptions, vacancies, the deal pipeline and other dynamic elements constantly changing, estimates presented in the traditional quarterly or annual reporting periods can be obsolete almost as soon as they're made.

Rapidly changing assumptions are just one factor changing forecasting expectations. Another is the time and labor involved in compiling data and transferring it between multiple systems and spreadsheets. Along with the risk of degrading the data, which is prevalent with such transfers, those involved in preparing the forecast reach a cutoff point at which no further data can be introduced. This "blackout" period can lock out data covering weeks or even months of a forecast period. As a result, actuals can differ from forecasts. Even if the plus-or-minus is a small percentage, in a forecast involving hundreds of millions of dollars that's a lot of money that might or might not exist, and investors might question the integrity of the forecast.

For reasons of efficiency, accuracy and compliance, our hypothetical CFO might consider a shorter forecast period—perhaps monthly. But if monthly is possible, then why not daily, and on a rolling basis to boot? After all, reforecasts that accommodate exceptions that pop up daily would be more accurate. Plus, because rolling forecasts always cover the same amount of time, and would eliminate the blackout period as well. The key is capturing and factoring in revenue, vacancies, upcoming unit expirations, per-square-foot market values and other assumptions as they change.

The Daily Difference
Instead of accruing a quarterly backlog of space-level exceptions that need new assumptions, why not force the action? When a unit becomes vacant, or an early termination becomes likely, why shouldn't the property manager proactively update the market leasing assumptions or enter a speculative lease? With the right software system, these and other factors can be displayed as tasks on a dashboard. An efficient visual presentation makes it easy for the manager to check off each item as it's dealt with so the dashboard inbox is empty by the time the analysts call happens. And, with a rolling forecast updated daily, the CFO can always take a peek at those forecasted lease spread trends.

The concept of a "task dashboard" for daily budgeting exceptions is one that is gaining traction in the REIT world. And the advantages extend beyond enhancing the CFO's view. Quarterly revenue forecasting can bog down a huge part of the company each period, so distributing the work at a weekly or daily basis could steady the workforce.

However, there is a catch. Running daily revenue forecasts is possible only if key budgeting inputs are consolidated and clean and ideally in a single database. Contract leases, real-time deal pipeline data, debt, up-to-date construction budgets, and nightly consolidated financials all need to be accessible to the forecast engine. A platform that connects property management, investment management and accounting can yield huge benefits to budget and forecast accuracy and cycle time.

The Payoff for REITs
The benefits of daily reforecasting and rolling forecasts include better portfolio oversight, easier preparation for calls with analysts, and more accurate guidance. Instead of staff scrambling to draw together vacancy, deal pipeline and revenue information, the integrated investment management platform automatically draws it into a complete and credible presentation.

I have discussed the benefits of a single connected platform many times in this space. Budgeting with data drawn directly from master lease agreements in a property management system, incorporating financial information with CRM data, creating an integrated front office with a single point of entry for capital calls and distributions, seamlessly pulling in debt and CAPEX at the push of a button—all help property management and investment companies in all vertical markets use their resources more efficiently, satisfy clients and meet compliance requirements.

With REITs listed on the New York Stock Exchange approaching a combined market value of nearly $1 trillion, and given our country's passion for real estate, this market segment receives more analyst attention than most. It is a bellwether industry, and its forecast matters to more than just stockholders: REITs provide key insight into our country's economic health. In observing the evolution of REITs over the years, and from my regular conversations with REIT stakeholders—including CFOs facing the same dilemma as the one portrayed in this article—I strongly believe that this segment of the investment community will embrace an integrated platform model in its quest for superior returns and new investors.
This Week's Sponsor
Now in its fourth decade, Yardi® is committed to the design, development and support of software for real estate investment management and property management. With the Yardi Commercial Suite™, Yardi Multifamily Suite™, Yardi Investment Suite™ and Yardi Orion™ Business Intelligence, the Yardi Voyager® platform is a complete real estate management solution. It includes operations, accounting and ancillary processes and services with portfolio-wide business intelligence and platform-wide mobility. Yardi is based in Santa Barbara, Calif., and serves clients worldwide from offices in North America, Asia, Australia, Europe and the Middle East. For more information, visit www.yardi.com.
Realcomm News
In its second year, the
Higher Education Smart Campus Summit
is quickly becoming a must attend precon event for colleges and universities. You will not want to miss this very exciting and timely event if you are a
university professional in real estate, facilities, operations, energy or sustainability
. Join us to see what the next generation university smart campus will look like!
A group of industry thought leaders in the higher education space will address topics such as wide area building networks, IP-enablement of traditional analog devices, building operating system selection, developing a strategy and more.
You must be a
registered
Realcomm | IBcon conference attendee in order to attend the Summit.
Space is limited,
so once you are registered for the conference, please RSVP to:
Tina Danielsen
| Phone: 619.972.5369 |
tdanielsen@realcomm.com
UPCOMING REALCOMM WEBINARS
CRE Tech Innovation Showcase - Uncovering the Next Generation of New Ideas - 7/12/2018
Never before in the history of the Commercial Real Estate market has technology been so prevalent. Since 2009, hundreds—if not thousands—of companies selling tech to the Commercial Real Estate Industry have emerged. Estimates now suggest there are more than 2,000 new CRE Tech companies in the space. The sheer number of new companies makes it almost impossible to keep up and organizations are struggling to establish an effective process to discover, organize, vet, test and implement new technologies. This webinar will evaluate the categories of technologies, best practice criteria, and clarify different solutions that are making their way to the top of the list.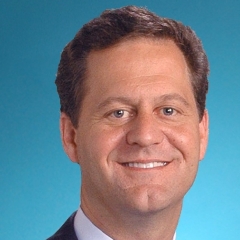 Tom Shircliff
Intelligent Buildings
Tom Shircliff
Co-Founder
Tom Shircliff is a co-founder and principal of Intelligent Buildings, a nationally recognized smart real estate professional services company that was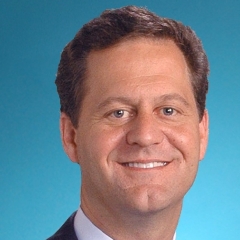 Tom Shircliff
Co-Founder
Intelligent Buildings

Tom Shircliff is a co-founder and principal of Intelligent Buildings, a nationally recognized smart real estate professional services company that was started in 2004. Intelligent Buildings provides planning and implementation of next generation strategy for new buildings, existing portfolios and urban communities. Tom is a speaker and collaborator with numerous universities and national laboratories, a gubernatorial appointee for energy strategy and policy and founding Chairman of Envision Charlotte, a Clinton Global Initiative.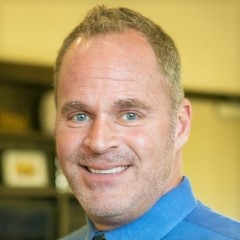 Chip Pierpont
Director, Facilities Operations & Technologies
Chip Pierpont manages and provides expert guidance on the development and execution of requirements/solutions for building operations and technologies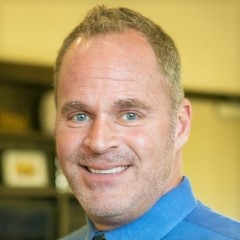 Chip Pierpont
Director, Facilities Operations & Technologies
GSA
Chip Pierpont manages and provides expert guidance on the development and execution of requirements/solutions for building operations and technologies for General Services Administration (GSA), a Public Buildings Service (PBS) government agency tasked with managing government buildings and real estate, providing product and service procurement support, and developing policies and regulations. The landlord for the civilian federal government, PBS owns or leases 8,700 assets, maintains an inventory of more than 370 million square feet of workspace for 1.1 million federal employees, and preserves more than 481 historic properties.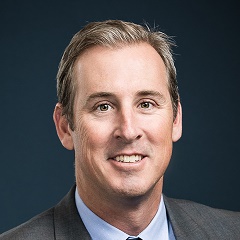 Brian Sutherland
Industry Principal, Yardi Elevate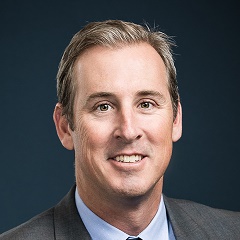 Brian Sutherland
Industry Principal, Yardi Elevate
Yardi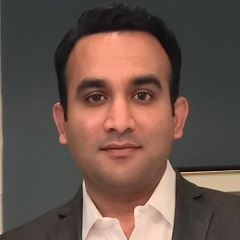 Rahul Shira
Philips Lighting
Rahul Shira
Product Mktg. Manager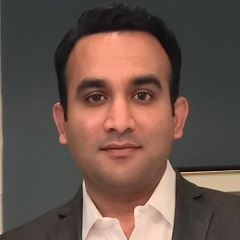 Rahul Shira
Product Mktg. Manager
Philips Lighting