ADVISORY NEWSLETTERS

Vol. 17 No. 10 – 3/8/2017
IT's Changing Role in Real Estate Technology Buying
Jeff Thompson, Co-Founder/CEO, AwareManager
Jesse Carrillo, CIO at Hines, and Joe Rich, CIO at the Related Companies, recently shared their thoughts with Realcomm on how technology – and the buying process for that technology – in our industry is changing. Two key points they shared really showcase how impactful these changes are.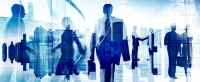 The first: IT should not be the sole driver of innovation or technology adoption. That is now a shared responsibility between the business end users and IT. That means that property management, engineering, construction, etc. should be bringing new solutions – and the problems they are solving – to IT's attention. That shifts the responsibility to build business cases for new technologies away from IT to the people who will actually benefit from those new tools and platforms. This avoids the 'solution in search of problem' syndrome, and shifts the focus to delivering practical, measurable value.

It's important to understand how IT wants to be involved in the vetting process from the very beginning, so you don't become what's referred to as 'shadow IT' – making technology decisions without involving anyone from IT. When you're on the market for a new tool, start by assessing if the software you already use has the new functionality you want. They may be able to meet the need you have – you just may not know it. Ask vendors questions about ease of integration with existing software you use, and what (if any) assistance is needed from your IT department to get it up and running.

Much like the shift in buying decisions from IT to the business, there's a parallel shift happening for the actual software implementation and configuration. The business users are often working directly with the software provider to get systems up and ready; however, you should understand from the very beginning what skills, resources and time are needed from IT.

It's a safe bet to assume that IT is most concerned about data and cybersecurity. During the buying process, make sure you ask vendors about how they protect your data, when backups are performed, and how the software can be configured at the user level for additional security. For example, if both internal staff and vendors have access to the same program or mobile application, you don't want the vendors to access everything that your internal team can see. The same is also true for software that is used by multiple departments. You don't want every employee to be able to access what accounting can.

The second takeaway was if the software isn't generating meaningful information, it's not worth buying. The importance and power of strong data has been promoted by vendors and end users alike for the past few years. However, many companies are still buying software just to have more software. To hear that buying conversations and decisions are shifting from 'what can this do' to 'what will this tell me' is encouraging. Another question I'd add: how will this tool/app/platform add stronger context to the data we already have?

For example, let's say you want to better assess energy usage and make decisions on how to lower those costs without impacting the tenant or employee experience. If you look at the energy usage alone, you're missing critical data needed to accurately understand the impact temperature has on your customers. To get that additional context, you need the information that's created as a byproduct of the built environment – the interactions that happen every day within your buildings. In this case, that's the hot/cold call data. If you have that layered on top of the energy curve, you run what-if scenarios. For example, if the temperature is at X, does the number of hot/cold calls increase?

It is critical to view your building holistically – as a virtual ecosystem, where managing successfully is based on a sum of all parts, not on each part acting independently. When software platforms can 'talk' to each other and combine these data sources into a single, comprehensive view, the most powerful decision-making happens. You can't make that a reality unless IT and the business users partner together to find solutions that have a meaningful impact on the business.

This Week's Sponsor
AwareManager provides facility management solutions for the world's most recognized facilities and organizations, including world-class commercial and residential property portfolio management firms, corporations, sports organizations and hospitals nationwide. Visit www.awaremanager.com.
Realcomm News
RE Tech Innovation Tours | Registration Now Open

Registration for the RE Tech Innovation Tourson June 15& 16 is officially open. Join us as we visit eight extraordinary locations around San Diego that demonstrate the latest technologies and innovations impacting the commercial, corporate and institutional real estate industry.

The following tours will be presented (subject to change):
Registration for the tours is available to all
REGISTERED
conference attendees. Each tour will have a limited capacity and registration will be on a first-come, first-served basis. Please note that there will be a fee to attend one or more of these tours.
Not registered for the conference yet?
Register NOW!
UPCOMING REALCOMM WEBINARS
CRE Tech Innovation Showcase - Uncovering the Next Generation of New Ideas - 7/12/2018
Never before in the history of the Commercial Real Estate market has technology been so prevalent. Since 2009, hundreds—if not thousands—of companies selling tech to the Commercial Real Estate Industry have emerged. Estimates now suggest there are more than 2,000 new CRE Tech companies in the space. The sheer number of new companies makes it almost impossible to keep up and organizations are struggling to establish an effective process to discover, organize, vet, test and implement new technologies. This webinar will evaluate the categories of technologies, best practice criteria, and clarify different solutions that are making their way to the top of the list.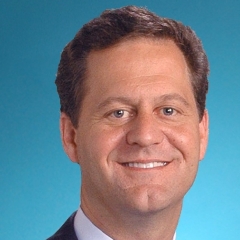 Tom Shircliff
Intelligent Buildings
Tom Shircliff
Co-Founder
Tom Shircliff is a co-founder and principal of Intelligent Buildings, a nationally recognized smart real estate professional services company that was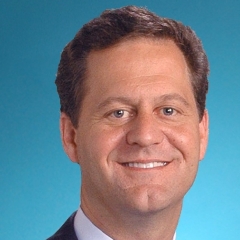 Tom Shircliff
Co-Founder
Intelligent Buildings

Tom Shircliff is a co-founder and principal of Intelligent Buildings, a nationally recognized smart real estate professional services company that was started in 2004. Intelligent Buildings provides planning and implementation of next generation strategy for new buildings, existing portfolios and urban communities. Tom is a speaker and collaborator with numerous universities and national laboratories, a gubernatorial appointee for energy strategy and policy and founding Chairman of Envision Charlotte, a Clinton Global Initiative.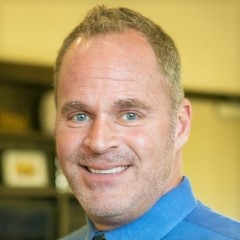 Chip Pierpont
Director, Facilities Operations & Technologies
Chip Pierpont manages and provides expert guidance on the development and execution of requirements/solutions for building operations and technologies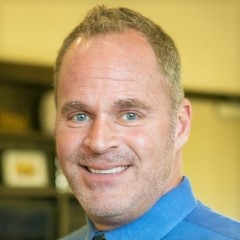 Chip Pierpont
Director, Facilities Operations & Technologies
GSA
Chip Pierpont manages and provides expert guidance on the development and execution of requirements/solutions for building operations and technologies for General Services Administration (GSA), a Public Buildings Service (PBS) government agency tasked with managing government buildings and real estate, providing product and service procurement support, and developing policies and regulations. The landlord for the civilian federal government, PBS owns or leases 8,700 assets, maintains an inventory of more than 370 million square feet of workspace for 1.1 million federal employees, and preserves more than 481 historic properties.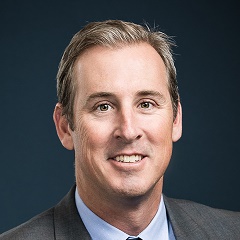 Brian Sutherland
Industry Principal, Yardi Elevate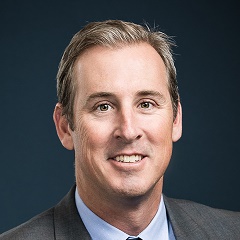 Brian Sutherland
Industry Principal, Yardi Elevate
Yardi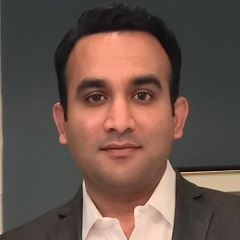 Rahul Shira
Philips Lighting
Rahul Shira
Product Mktg. Manager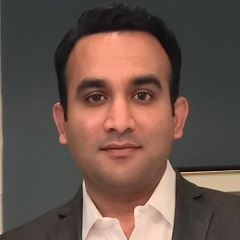 Rahul Shira
Product Mktg. Manager
Philips Lighting