ADVISORY NEWSLETTERS

Vol. 17 No. 1 – 1/4/2017
Google's Data-Driven Building Operations
Realcomm Staff
Today's real estate and facilities professionals face many challenges as they prepare for the workplace of the future. They must address new innovative technologies – from mobile, cloud, analytics, cyber and the IoT to artificial intelligence, blockchain, augmented reality and robotic automation – that are reshaping the way we will operate, manage and use our real estate assets. Realcomm connected with Darrell Smith, Director of Central Facilities Operations for Google, who is one of the corporate leaders who must help his organization navigate these emerging technology trends.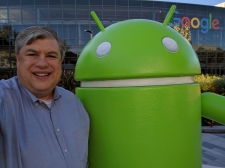 Darrell Smith has more than 20 years of experience in facility management, with a wide range of industry experience in technology, retail, data centers and manufacturing. Joining Google in 2016 after eight years with neighboring mega-international software giant, Microsoft, he oversees facility operations for Google's Bay Area campus. Darrell gave us a snapshot of the company's major projects in the coming months.

Major Projects Over the Next 12 Months
Google's mission is to organize the world's information and make it universally acceptable and useful. That is exactly what we're trying to do with our real estate portfolio. We're trying to extract a wealth of data from various systems and applications—data the facility manager on the corporate real estate team can do very little with today—and make it usable and actionable. There is a huge opportunity there; not just within Google but in the industry as a whole. This definitely struck a chord with me as I considered joining their team—Google's mission has been my mission for the past 10 years.

Google is on a journey that we're calling Data-Driven Building Operations. We have a lot of data and have done a good job standardizing on automation and metering. What we can do with that data, however, is limited; which is similar to most other companies I've been with or what my colleagues in the industry have shared. We're all asking the same question, "What do you do with all this data?"

Fortunately, I've dealt with this situation before and have the 'playbooks' that will help us solve these issues more quickly and cost-effectively.

The three components of building operations are the buildings, the technology and the people/ process. These three things have to coalesce to make operations most effective. As part of our plan, we're looking at how we are organized; making sure we have the right people in the right roles and that we are optimized for success.

Focusing on the building side, which is my forte and where there are standards around open protocol for buildings on the network, consistent manufacturers have been around awhile—that helps to simplify getting the data out and being more organized. Our overall goal for the project is to go from reactive maintenance, which is where we're at today, to proactive and predictive maintenance. We're going to leverage technology and analytics to change the way we design and operate our buildings. Frankly, it's changing the way facility management has been done for the last 20 to 30 years.

As far as the technology side, a lot has changed since I'd done this before, so we're looking at what's new in the market; what's been proven and what's cutting-edge. I'm definitely looking for cloud-based solutions. Google already has cloud, so that makes for a great marriage. Google also has DeepMind, which is machine learning technology that has proven to be very powerful. A recent report1 about how we are using this machine learning system in one of our data center showed we consistently achieved a 40 percent reduction in the amount of energy used for cooling, which equates to a 15 percent reduction in overall Power Usage Effectiveness (PUE) overhead after accounting for electrical losses and other non-cooling inefficiencies. It also produced the lowest PUE the site had ever seen. We're looking at additional ways to use this technology with our buildings going forward.


Another thing we're extremely focused on at Google is employee wellness. While optimizing building operations and reducing cost is critical, the health and well-being of employees has become a much more important topic and a bigger objective for companies to address. How do we make the employee healthier when they come to work? At Google, it is our goal to make you healthier when you come to work. We want to use the building data we collect to ensure that's the case every minute of every day.

We're also working on our new campus, the most innovative project within the Bay Area portfolio. Its innovative nature adds complexity. How does one contemplate comfort and productivity in a dome-shaped environment? I'll be using all the data and content we have to make sure we can optimize the buildings continuously. I have seen challenges where companies opening new, traditional buildings have struggled to get them operating and commissioned properly—to even understand the intent of the design. We're building one of the most complex buildings that I've ever been involved with in my career. There will be traditional systems in the sense that we're not inventing a new way to move chilled water, but it is the complexity of design that we haven't dealt with before. I want to make sure that before my team takes ownership of the operational side, we use the data to tune and optimize the building—and use that same data to have the building totally healthy and dialed in by the time the first occupant comes in the front door. I want that building humming, comfort levels dialed in and all systems go.

It's a daunting task, but luckily there is a very strong team here and I'm surrounded by really smart individuals that have been able to manage through the growth of Google and do it in a way that is consistent with optimizing costs and driving value.
Future Technology Trends
Improved Space Utilization Reporting
- This is the Holy Grail right now. If I knew how much space was being used, what areas of the buildings were most/least used, how many bodies were in seats at a given time, it would help to better optimize our portfolios. Are we over-building? Are we under-building? Are we over-utilizing? Are we under-utilizing? Gathering this data is being approached in several different ways across the industry—everything from sensors in chairs to triangulating through our wireless networks of devices, even tracking people through lighting systems. As the industry zeroes in on what the best technology is to track utilization, it will save not tens of millions, but hundreds of millions of dollars. You may determine you don't need to build a building—or you might be over-building a building. I think automating your space utilization tracking is going to be huge and have a great payoff.
Cloud Technology
- We've talked about it for a very long time, but we're still not seeing many putting all their building systems in the cloud (lighting, controls, power monitoring, etc.). Why isn't this the standard versus the one-off? I do think we will start seeing that become more mainstream. It provides all the things that we worry about, like up time and management of the network and systems and providing a highly secure platform.
Machine Learning
- I believe it is a bow wave about ready to hit us. In the future, our building systems will run purely on data. They will know the end goal and manage the process, adjusting the thresholds as needed to maintain maximum efficiency. This technology is being explored, but it's not something you can get off the shelf today and it needs to be.
References
1 DeepMind AI Reduces Google Data Centre Cooling Bill by 40% https://deepmind.com/blog/deepmind-ai-reduces-google-data-centre-cooling-bill-40/
2 Google's Proposed Master Plan for New Campus in Mountain View, California https://www.youtube.com/watch?v=z3v4rIG8kQA
This Week's Sponsor
About Bear River: Bear River's flagship product, BearTracks, is a fully scalable enterprise software designed to help companies of every size track, report and manage critical office services – from mail & parcels, print & copy, supply & assets – to facilities & hospitality. Whether you have one site or hundreds, BearTracks provides real-time operational insights to help meet and exceed even the most ambitious service goals, turning everyday workplace functions into true competitive advantage. www.bearriver.com
UPCOMING REALCOMM WEBINARS
CRE Tech Innovation Showcase - Uncovering the Next Generation of New Ideas - 7/12/2018
Never before in the history of the Commercial Real Estate market has technology been so prevalent. Since 2009, hundreds—if not thousands—of companies selling tech to the Commercial Real Estate Industry have emerged. Estimates now suggest there are more than 2,000 new CRE Tech companies in the space. The sheer number of new companies makes it almost impossible to keep up and organizations are struggling to establish an effective process to discover, organize, vet, test and implement new technologies. This webinar will evaluate the categories of technologies, best practice criteria, and clarify different solutions that are making their way to the top of the list.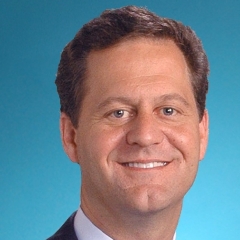 Tom Shircliff
Intelligent Buildings
Tom Shircliff
Co-Founder
Tom Shircliff is a co-founder and principal of Intelligent Buildings, a nationally recognized smart real estate professional services company that was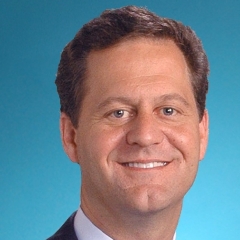 Tom Shircliff
Co-Founder
Intelligent Buildings

Tom Shircliff is a co-founder and principal of Intelligent Buildings, a nationally recognized smart real estate professional services company that was started in 2004. Intelligent Buildings provides planning and implementation of next generation strategy for new buildings, existing portfolios and urban communities. Tom is a speaker and collaborator with numerous universities and national laboratories, a gubernatorial appointee for energy strategy and policy and founding Chairman of Envision Charlotte, a Clinton Global Initiative.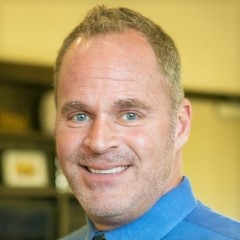 Chip Pierpont
Director, Facilities Operations & Technologies
Chip Pierpont manages and provides expert guidance on the development and execution of requirements/solutions for building operations and technologies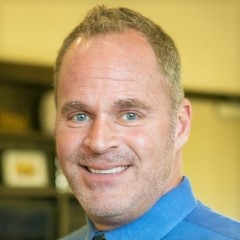 Chip Pierpont
Director, Facilities Operations & Technologies
GSA
Chip Pierpont manages and provides expert guidance on the development and execution of requirements/solutions for building operations and technologies for General Services Administration (GSA), a Public Buildings Service (PBS) government agency tasked with managing government buildings and real estate, providing product and service procurement support, and developing policies and regulations. The landlord for the civilian federal government, PBS owns or leases 8,700 assets, maintains an inventory of more than 370 million square feet of workspace for 1.1 million federal employees, and preserves more than 481 historic properties.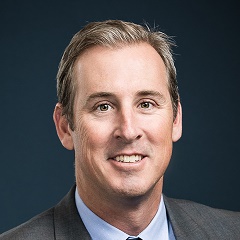 Brian Sutherland
Industry Principal, Yardi Elevate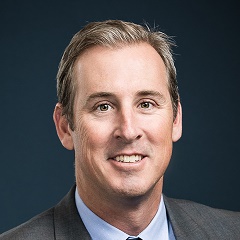 Brian Sutherland
Industry Principal, Yardi Elevate
Yardi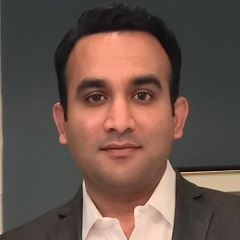 Rahul Shira
Philips Lighting
Rahul Shira
Product Mktg. Manager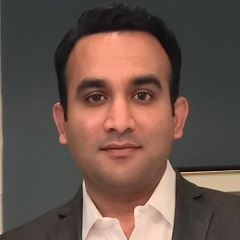 Rahul Shira
Product Mktg. Manager
Philips Lighting